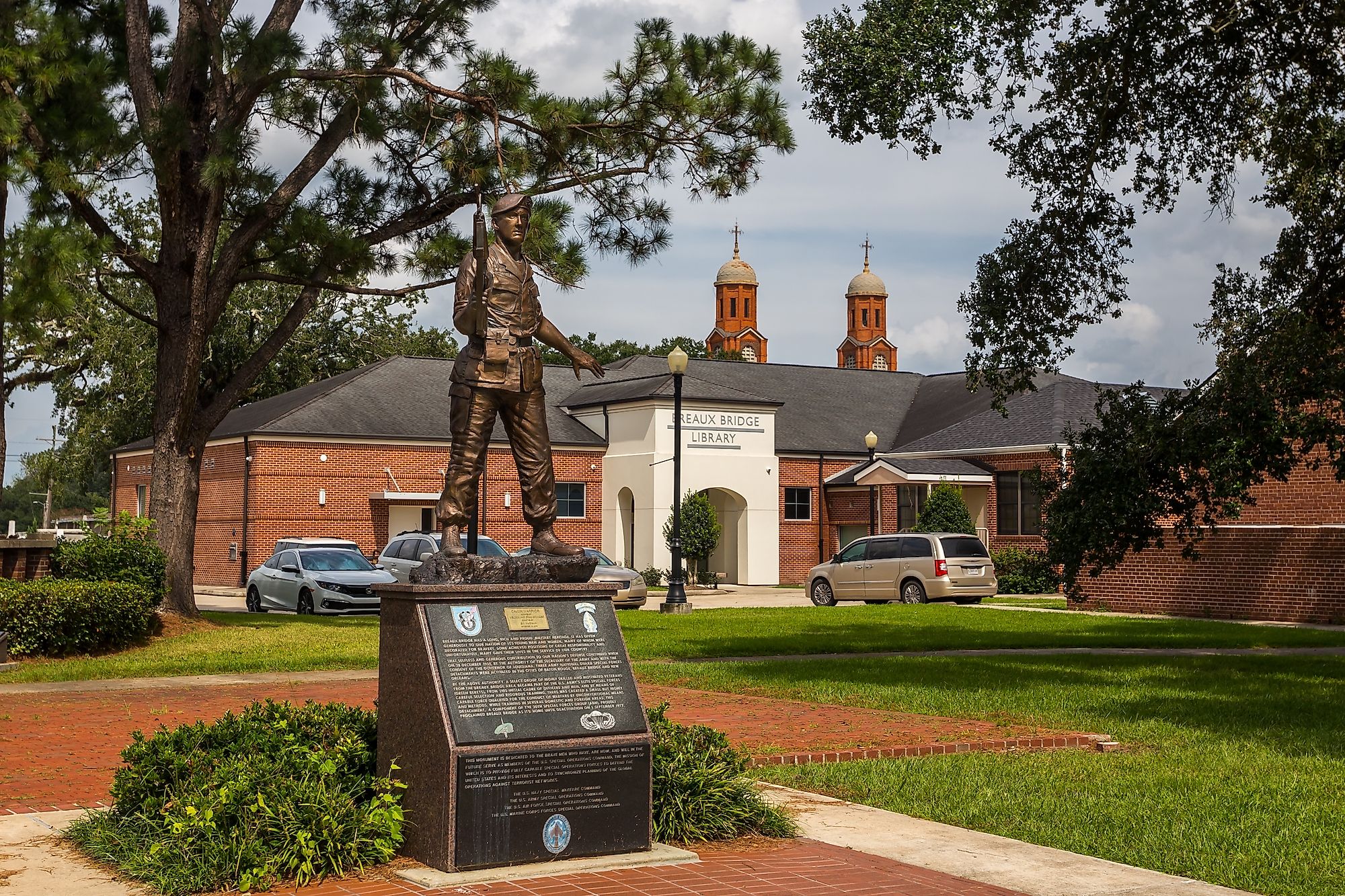 10 Most Scenic Towns in Louisiana
Louisiana prides itself in the glory of its small, quaint towns that draw visitors from around the world. These towns are beyond beautiful but offer visitors the stage to explore nature and experience a range of outdoor activities. They offer the ideal hideout from the city's hustle and bustle to unwind and enjoy peaceful vacations without the crowd. Louisiana towns are also historic, with museums, old historic districts, and iconic architecture paying tribute to the past. Whether one is seeking a solo vacation or tagging along with family and friends, these towns offer the most scenic experiences.
Jean Lafitte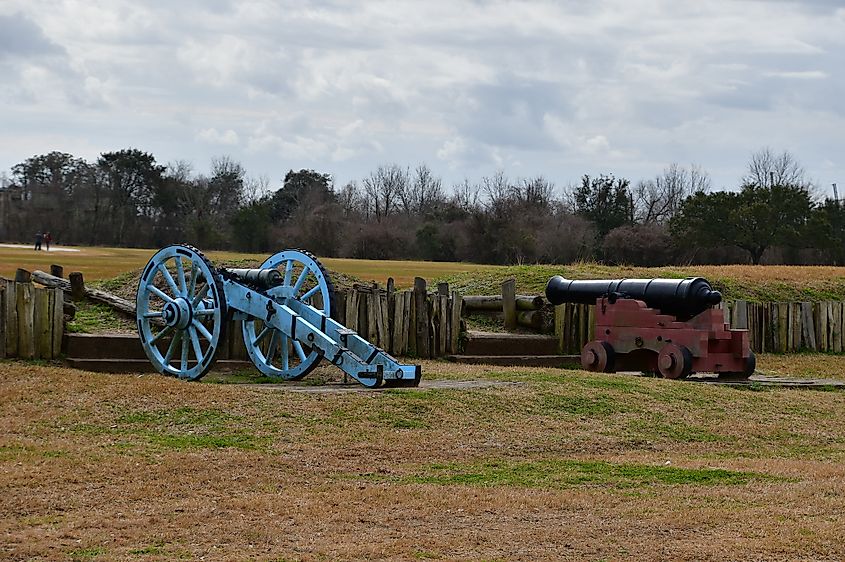 Jean Lafitte is located in Jefferson Parish by the Bayou of Barataria. This small town of below 2,000 people is breathtaking in its array of waterways and natural attractions. Wetlands, swamps, lush forests, and shrubbery are the boundaries of this gorgeous town, including the water bodies that overlap its shores. Visitors can indulge nature by kayaking, fishing, boating, and touring the swamps. However, the magic comes in walking the boardwalk trail that leads to the National Historic Park and Preserve. Here, one will be stunned by the multitude of cypress trees, wildlife, wetlands, grasslands, and marshes that call this place home. Wildlife sighting is also possible here, featuring alligators and herons, and adds a dash of thrill to the beautiful experience. The park is also home to history, with the Chalmette Battlefield offering a glimpse into the details of the 1812 war.
Henderson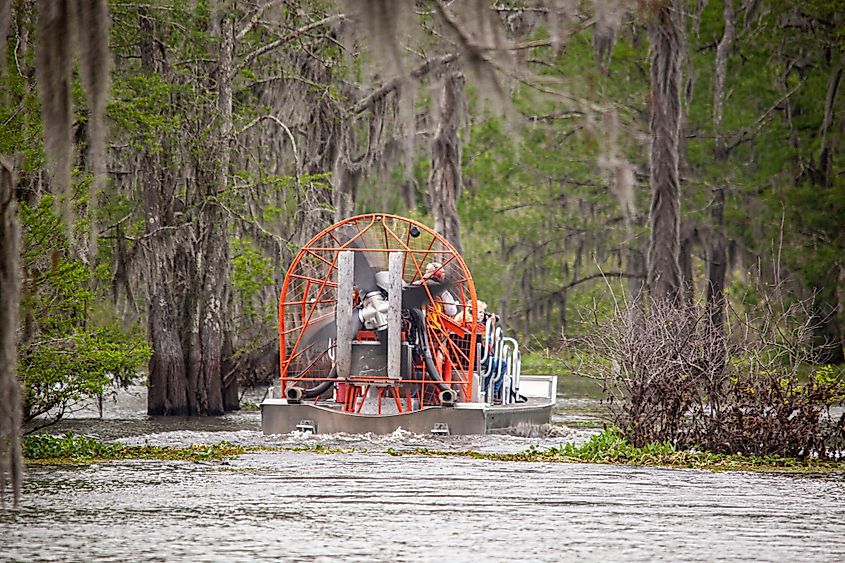 Henderson is a small, gorgeous town in Louisiana renowned as one of the best camping destinations and a sanctuary for outdoor activities. The town is naturally endowed with swamps, wetlands, and floodplains, creating delightful activities for nature lovers. Its many waterways and beautiful landscapes adorned with cypress trees call out to visitors for indulgence. The Turtle Bar in Butte La Rose and Cajun Palms RV resort are two spectacular destinations to wine, dine, relax, and enjoy the beauty of nature in Henderson. Camping is interesting at the Palms Resorts, with waterfront camps facing the ponds and bringing one closer to nature than ever. Visitors can also head to the famous Henderson Atchafalaya Swamp to behold the splendor of nature as rivers snake their way through trees and shrubs. 
Breaux Bridge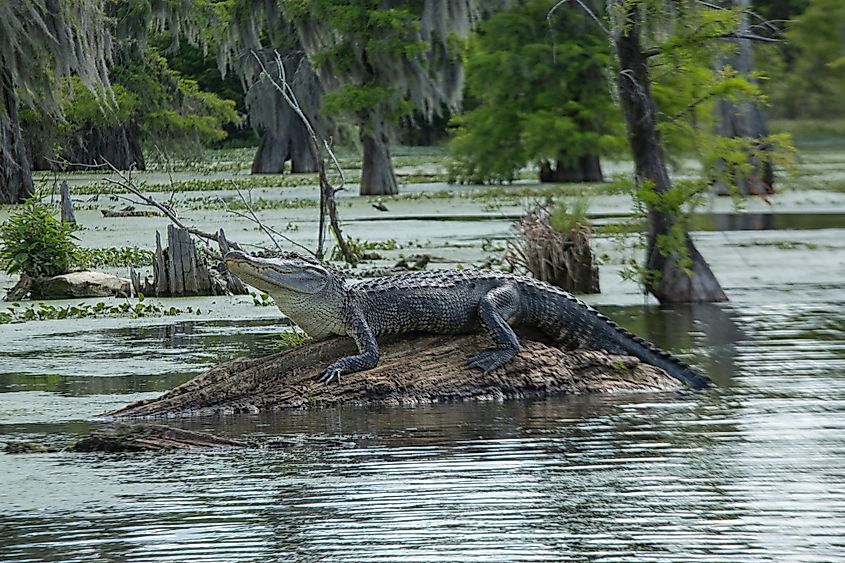 The small town of Breaux Bridge in Cajun County may be renowned for its Crawfish Festival, which is one of the best in the world. However, the town is beyond this sea creature that has earned its global prominence and courts attention with another natural gift – the scenic Lake Martin. This adorable lake area features cypress trees, marshes, swamps, and fascinating wildlife such as alligators. Visitors can embark on boat tours to experience the lake's beauty and see wildlife. For more scenic sights of nature, the Atchafalaya National Heritage Park is the destination. Here, majestic bayous and diverse floodplains characterize the landscape and flaunt the region's natural endowments colorfully. In addition, food and music are an integral part of a typical Breaux Bridge lifestyle, and one can experience the best of them at Pont Breaux and Tante Marie restaurants.
Mandeville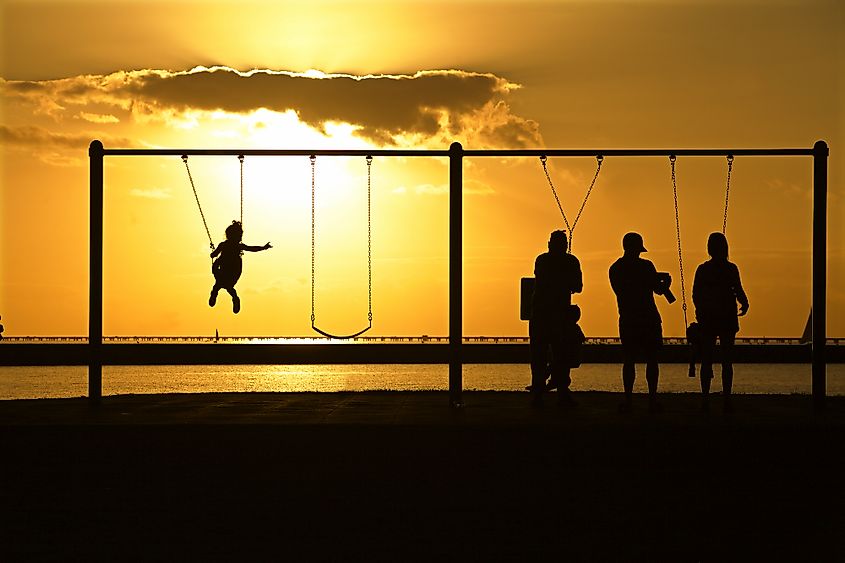 Mandeville will leave visitors savoring sweet memories long after they are long. This gorgeous town is home to a picturesque lake, Ponchartrain, where sunset views are magical as bird species grace the shore and add color to the picture-perfect scene. Water sports activities like kayaking and fishing are thrilling on the lake for adventurous visitors. It also boasts the Mandeville Fontainebleau State Park, abundant with majestic oak trees and wildflower meadows standing guard as visitors hike its trail. The park also houses a scenic beach for sightseeing, picnics, and relaxation. When satiated with nature, visitors can head to the Old Mandeville Historic District to immerse in its old-town vibes by roaming quaint streets littered with shops, boutiques, galleries, and restaurants.
Grand Isle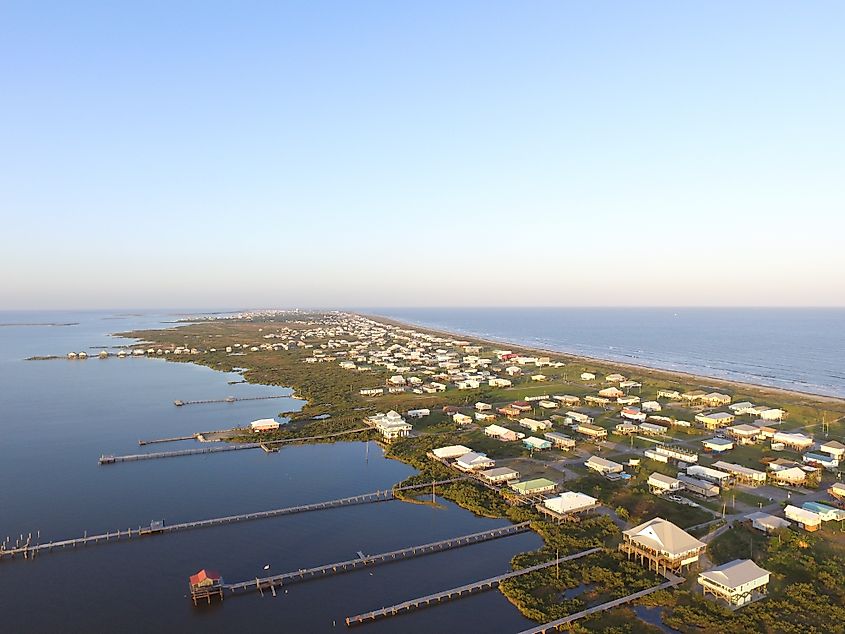 Grand Isle is one of the most enchanting coastal towns in Louisiana, sitting on the Gulf of Mexico. This scenic island is renowned for its picturesque chenier forests, beaches, and waterfront, where a long boardwalk offers idyllic views of the surroundings. The town is also home to the Grand Isle State Park, where exotic beaches charm every visitor with their picturesque white sands and charming sunset views. The park also offers exciting bird-watching opportunities with bird species ranging from pelicans to terns and seagulls. The Grand Isle Sunset Trail is for hikers looking to soak in nature's beauty and capture a postcard-perfect sunset picture. If visiting in April, visitors can witness the town's annual Bird Migratory Festival to end the vacation with a blast as the birds rent the skies in sheer glory.
Natchitoches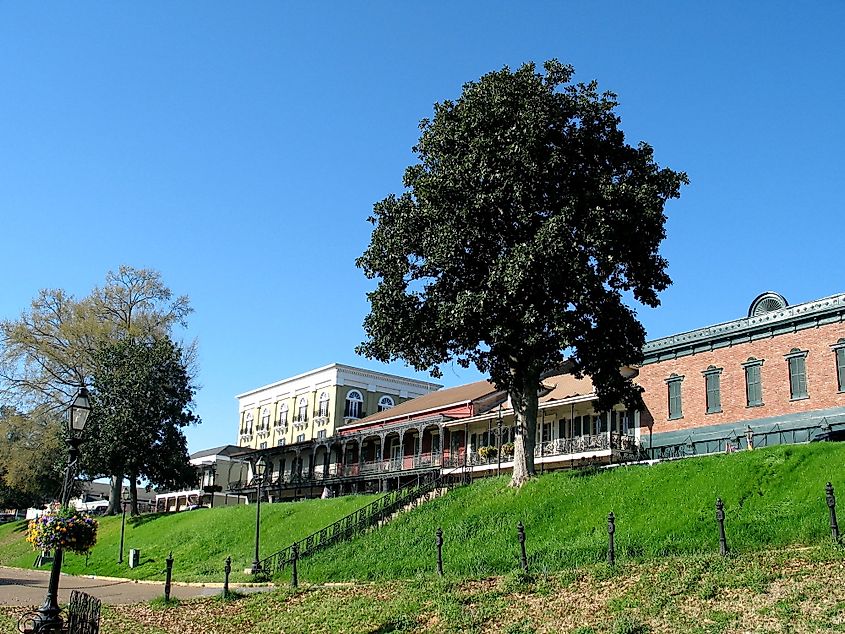 Natchitoches is a beautiful French town in Louisiana, rich in natural endowments and many scenic sights. By the Natchitoches Cane River Lake, visitors will be stunned by its array of 19th-century buildings, home to shops and restaurants. The Cane River National Historic Park is also naturally alluring, featuring Magnolia, Cherokee, and Melrose plantations, including a scenic byway for marveling views. In addition, history lovers will feel at home here as the town is the oldest permanent settlement in Louisiana, with the state's oldest general store as well. There is also a National Historic Landmark District in the town composed of 33 blocks of historical 17th-century buildings. Visitors can explore this district on foot or bike, and have a fill of history. As for cuisines, this special town stands out with the Natchitoches meat pie, which is as famous as the town itself.
Thibodaux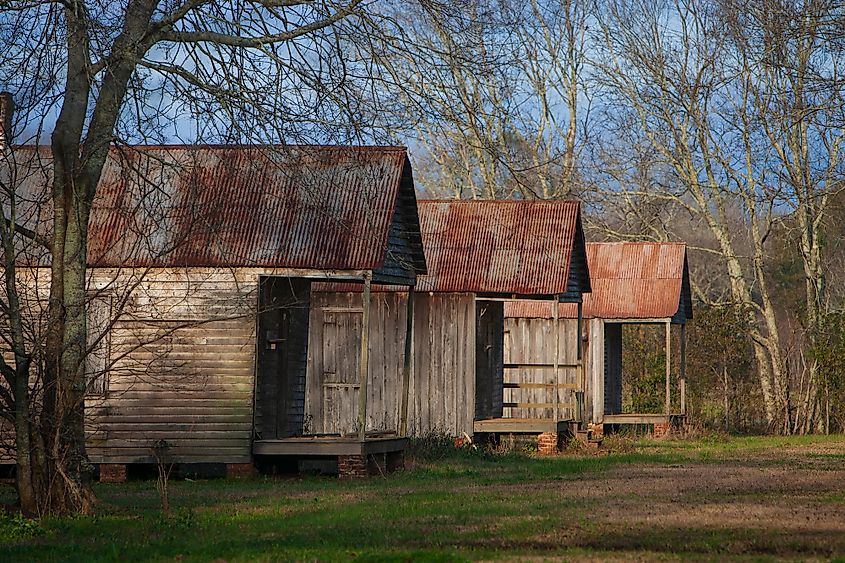 Thibodaux is one of the most scenic and charming French colonies in Louisiana. The town lies along the banks of the picturesque Bayou Lafourche River that runs through it. At this river, visitors can enjoy boating opportunities, a serene environment for relaxation, and charming river views. The Nicholls State University is another scenic destination in this town to soak in natural beauty in its green spaces and oak-lined walkways. For more immersive experiences of the town's beauty, downtown Thibodaux should be the next stop. Here, visitors can stroll around to capture historic architecture and amazing sculptures in the Chauvin Sculpture Garden along Canal Boulevard. The highlight of a visit here for a history buff will be a grand historical tour of Laurel Valley Village Store, a 19th-century sugar plantation.
New Iberia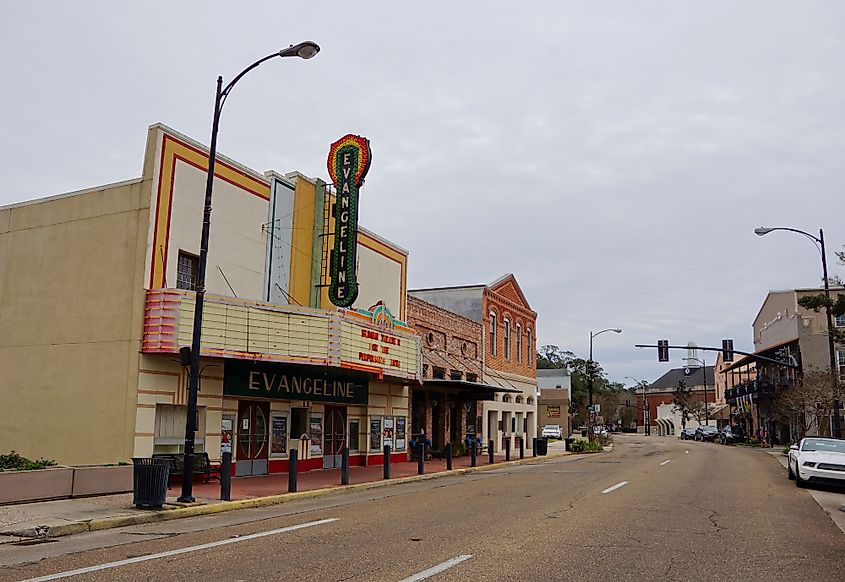 New Iberia is a quaint town by the Bayou Teche National Water and Paddle Trail. In this nature's paradise, unspoiled beauty reigns effortlessly, and visitors will be stunned by the sights here. The town houses many cypress and oak trees in its Jungle Gardens, where wildlife sightings are delightful experiences. Lake Peigneur is another gorgeous destination in the town, where its glistening water reflects the sun to create a picturesque setting. Visitors can engage in various water-based activities here, ranging from kayaking, canoeing, and boating to picnics and sightseeing. Paddling on the Bayou Teche, which is accessible from City Park and PJ Allain's Waterfront and Sculpture Garden, is another thrilling and fun activity here. Beyond natural views, the town's main streets are the perfect spots to stroll and revel in its small-town scenic aura.
Sicily Island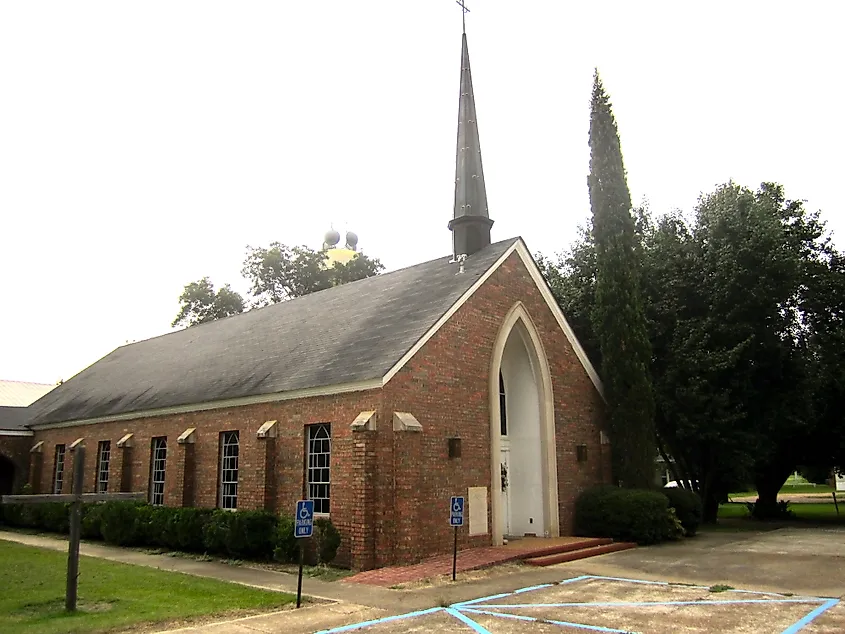 Sicily Island is a small village of fewer than 400 people in Catahoula Parish but packs more natural charm and beauty than most bigger cities. The village is not particularly an island but is surrounded by numerous lakes and rivers, making it a nest for nature lovers. The Sonny Gilbert Wildlife Management Area, a 7,500-acre nature preserve, is the town's highlight attraction that every visitor must see. In this preserve, there are three waterfalls, which are the only falls in the state and come as a surprise because Louisiana is not known for waterfalls. The tallest of them is the Rock Falls, with the water dropping from 17 feet, and features an easy hike trail. Visitors can hike this trail through verdant forests, capturing nature's sights and sounds to witness the beauty of these waterfalls.
St. Francisville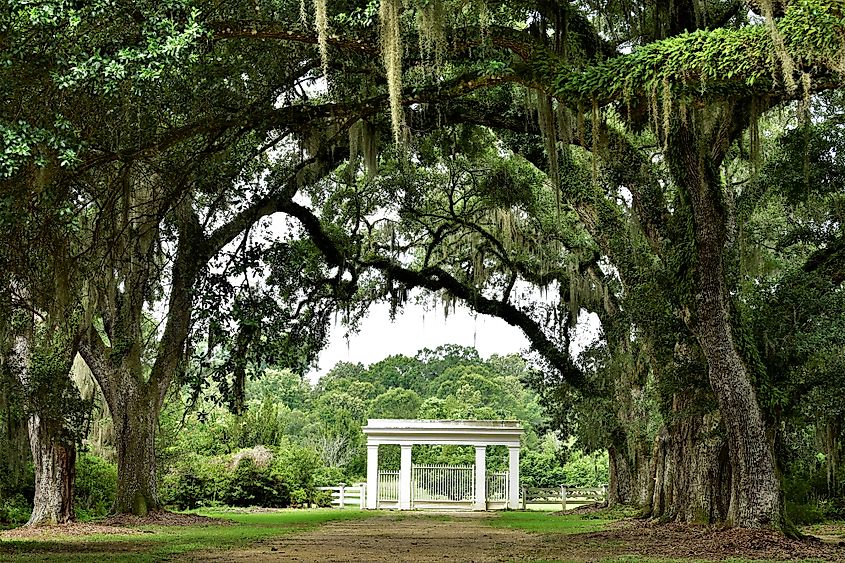 St Francisville has continued to win the hearts of nature lovers, particularly because of its idyllic setting along the banks of the great Mississippi River. Across the town are streets decorated with oak trees, shading visitors from the sun as they amble around to capture its magnificent 18th-century architectural edifices. However, that's only the tip of the iceberg. Natural beauty dwells in the town's Rosewood Plantation Historic Site, marked by well-preserved French-inspired gardens for exploring. Walking through these gardens inspires a sense of appreciation for nature and naturally soothes the soul of a nature lover. Visitors can top up the experience by taking their tour to Tunica Hills for enchanting views of its cascading landscapes and panoramic views from a lookout. In addition, visitors can head to the Cat Island National Wildlife Refuge to see migratory birds, wildlife, and marsh swamps.
Louisiana is a state full of endless natural beauty and man-made attractions that call out to adventurers and laid-back tourists. However, many will be surprised to learn that some of its priceless natural gems are tucked away in small, quaint towns. These towns are the glory of the state, and hopping them is one activity that will leave blissful memories in every visitor's heart. From scenic lakes, sunset beaches, and historic downtowns to museums, camping resorts, and hiking trails, every trip to Louisiana is epic.