10 Most Beautiful Small Towns In Texas You Should Visit
America's second-largest state stands as a testament to the diverse setting of America, offering an extreme of every aesthetically enchanting aspect. From small historic neighborhoods to waterfront beach escape towns, there is no limit to the various atmospheres that can be found in the Lone Star State. Whether you're a local looking to learn more about your state or a tourist who has only seen Texas stereotyped as a scorching desert in movies, this comprehensive list of the ten most beautiful small towns in Texas is the only guide you'll need to navigate your way through one of America's most diverse states. 
Port Isabel 

At the southern tip of Texas in Cameron County is Port Isabel, a coastal gem serving as a gateway to one of the state's most beloved beachfront paradises, South Padre Island. The town is famous for being an angler's paradise with many fishing hotspots like the Port Isabel Channel. However, that is only one way to embrace the town's unique waterfront setting. Chartering a boat, kayaking, and embarking on dolphin-watching tours with the Dolphin Docks, one of the town's locally acclaimed tour guide providers, are a few other ways to spend your visit to Port Isabel. Aside from watersports activities, Port Isabel stands out with a strong sense of local community depicted through annual events and gatherings. Events like the Establishment Cinema, Lighthouse Market Day, and Queen Isabella Market Day can be experienced near the town's most important landmark, the 170-year-old lighthouse. The Port Isabel Lighthouse is the only public lighthouse open to the public in Texas and offers breathtaking views of Laguna Madre Bay and the Gulf of Mexico.
Dripping Springs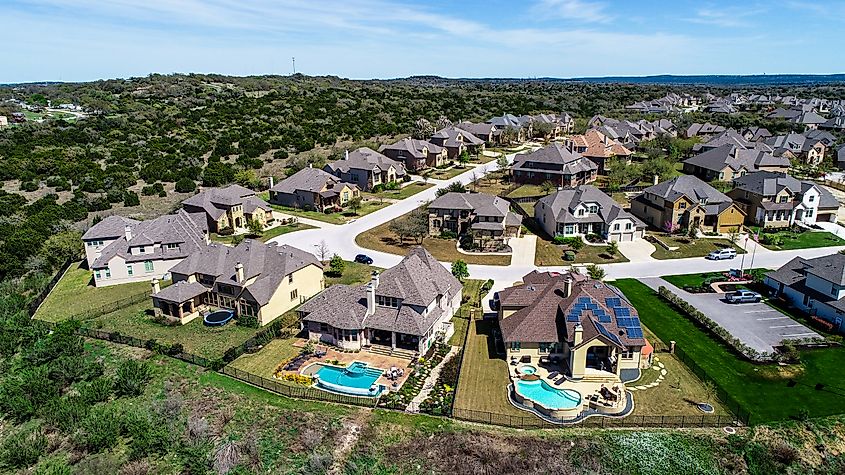 The nature-centric town of Dripping Springs is a land of many treasures of scenic wonders. One of its most fascinating sites is The Hamilton Pool Preserve, a crystal clear natural pool formed thousands of years ago by water erosion, which resulted in a 50-foot cascading waterfall. Onto the historic side of things, the town is home to Dr. Pound Historical Farmstead Museum, which narrates the town's agricultural heritage for history buffs to enjoy. However, for a real-life agricultural experience, take a tour of the Texas Hill County Olive Company, one of the largest family-owned businesses in the area. Wrap up your visit to Dripping Springs with a tasting tour of its award-winning vodkas at The Dripping Springs Vodka, Treaty Oak Distilling, and Deep Eddy Vodka, and bring back some local gifts for friends and family. 
Rockport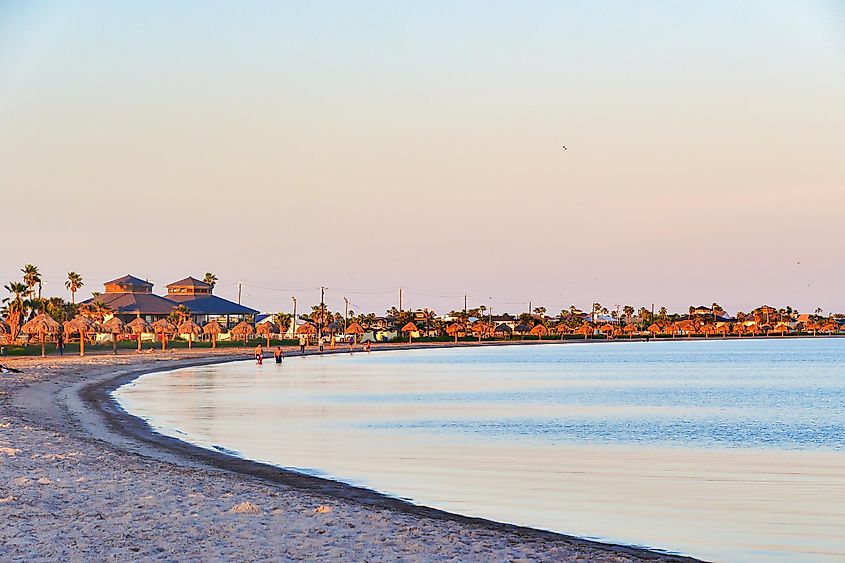 Another coastal gem in Texas is Rockport, a town in Aransas County surrounded by the waters of Copano and Aransas Bay. Rockport is a hub for endless recreational fun, emphasized by its natural beauty that allows for everything from fishing to hiking and kayaking. Rockport Beach is the town's main tourist attraction, not just for its waters. Visitors can find everything from local galleries like Bay Education Center to fresh seafood restaurants like the nearby Lattitude 28°02' Restaurant and Art Gallery. Must-see places in Rockport are nearby 1,000-year-old oak trees, Goose Island State Park, the Texas Maritime Museum, and the Rockport Center for the Arts. If you are staying in town for a few days, explore a few steps further and visit the neighboring city of Fulton and its many lush waterfront parks like Fulton Harbor Park. 
Canyon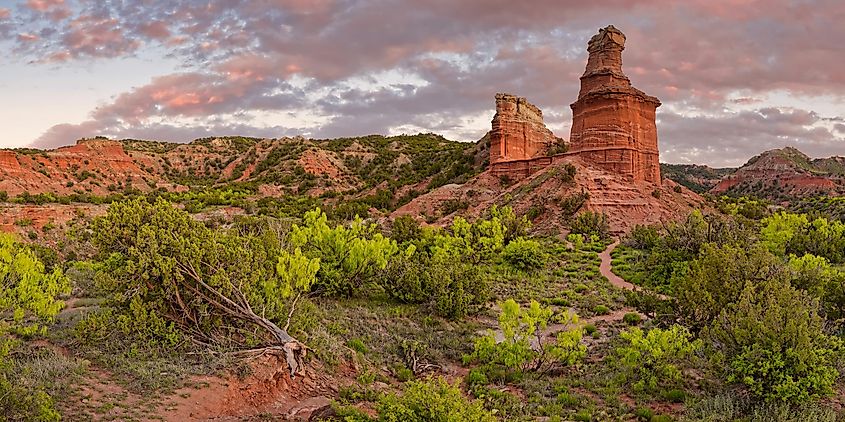 Away from the lush nature and fishing hotspots of the Lone Star State is the dry town of Canyon; the county seat of Randall County, home to West Texas A&M University, and to the largest history museum in Texas. The nation's second-biggest canyon, Palo Duro Canyon, is the town's main attraction, offering a wide range of adventures and activities ranging from horse riding to hiking along backdrops of colorful rock formations with stunning vistas. The state's biggest history museum, Panhandle-Plains, is a must whenever in town as it features displays of everything from dinosaurs to tales of prehistoric native Americans. Additionally, Canyon is enhanced with a touch of local community, friendly locals, and events like the Canyon Autumn Street Festival. 
Marfa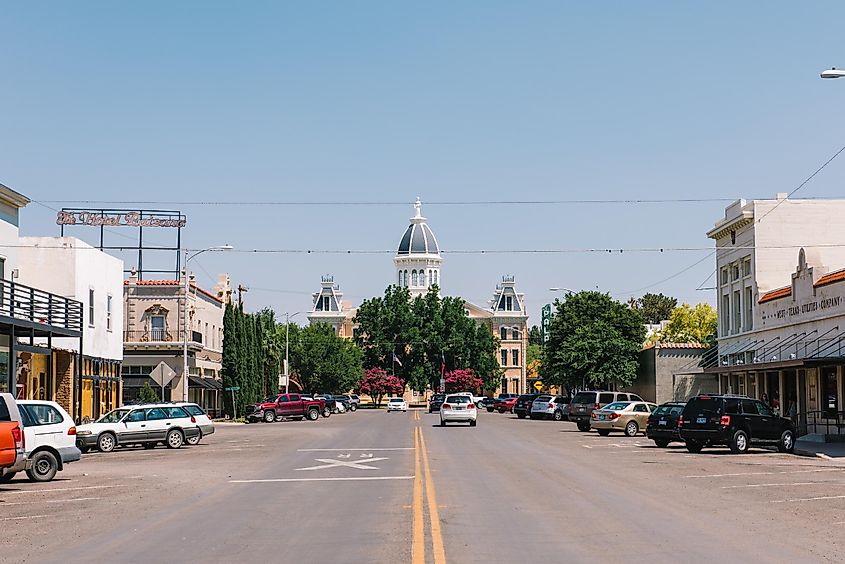 A charming town known for its quirky art scene is located in the heart of the Trans-Pecos desert, near the Mexican border. Marfa is one of Texas's most beautiful towns and a must-visit destination for its minimalistic artistic setting. The town is a playground for creatives like Donald Judd, Dan Flavin, and more. The mysterious Marfa lights, sometimes called the Marfa Ghost lights, are another reason to visit this beautiful Texas town. The lights are basketball-sized spheres that glow in different colors near the Mitchell Flat, an area near east Marfa. However, if perplexing nature isn't enough for you to visit, the desert town also comes alive with various cultural festivals and events, such as The Film Festival, the Myths Music and Arts Festival, and the Marfa Lights Festival. 
Salado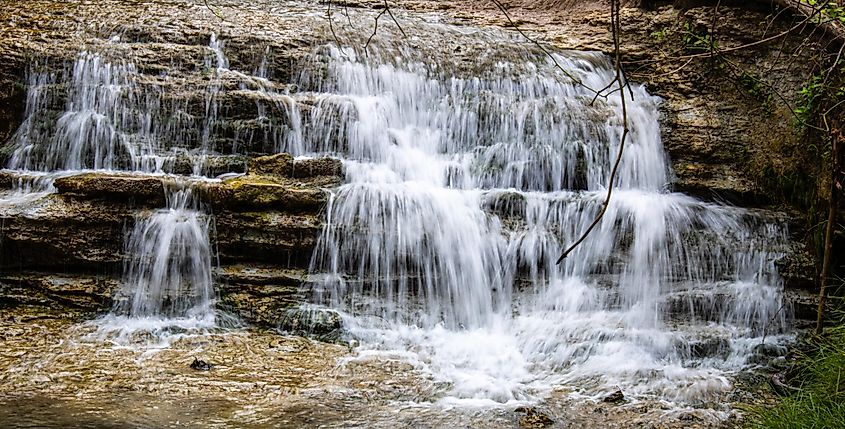 Salado is a lovely historic town with well-preserved historical sites that go back to the 1890s, like the historic College ruins and the Barbee Mercantile, built around 1870. In addition to its historical heritage, Salado brims with artistic destinations to explore, with the Sculpture Garden being one of its most popular. Find more galleries and exhibitions on the tree-lined main street, along with unique family-owned antique shops like Salado Creek Antiques and Salado Antiques Mall. For those seeking outdoor adventures, Salado opens its arms to Chalk Ridge Falls Park, offering hiking trails, waterfalls, and opportunities to enjoy Texas' great outdoors. Unwind after a long day of exploration at Barrow Brewing Company on Royal Street, or visit the Salado Lone Star Winery & Chupacabra Craft Beer for a selection of fresh local beverages. 
Port Aransas
Port Aransas is a charming beach town located on Mustang Island, renowned for its pristine, sandy beaches and named after its abundance of wild horses that once inhabited the island. Port Aransas is a paradise for beach lovers and nature enthusiasts. Despite the extinction of roaming mustangs in the area, Port Aransas and its surrounding area still offer a diverse range of wildlife to embrace. Start your exploration of Port Aransas with a wildlife-watching tour of dolphin spotting, birdwatching, and even sea turtle spotting if you visit in the spring or summer and are willing to dive into open waters. Cast your line at the fishing hotspots of Port Aransas, like Allyn's Bight at the Port Aransas Pass, and make it a family-centric experience and witness the sandcastle-building competitions of The Texas Sand Fest in April. The fun doesn't end in Port Aransas, as your next stop should be Mustang Island State Park, which features miles of beachfront, dunes, and coastal grasslands perfect for hiking and camping.
Llano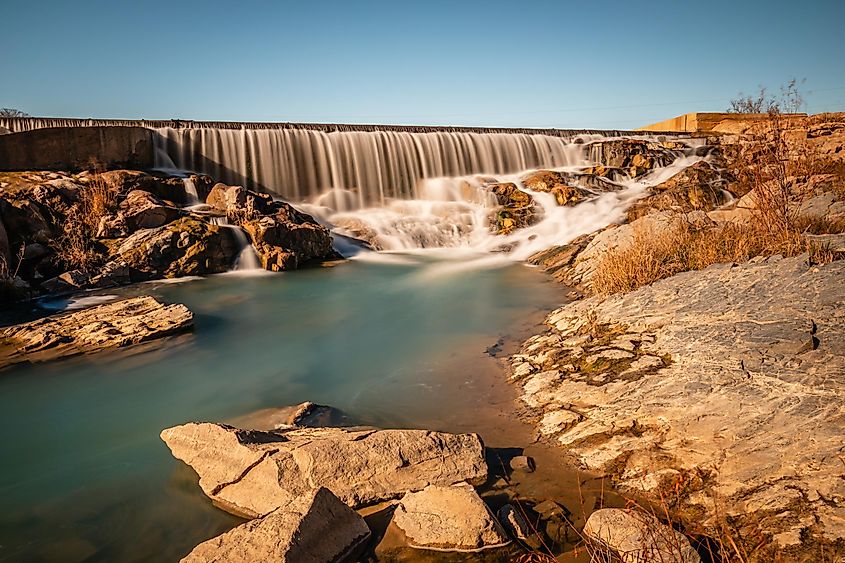 Llano, the county seat of Llano County, is a captivating town with extensive history and well-preserved architecture. The quaint small town is also a hub for outdoor activities like rock climbing at Inks Ranch just outside of the city, hunting, and more. As you wander its charming streets, you'll encounter many historic buildings that take you back in time, like the Southern Hotel that dates back1881, the Badu Building, the Llano County Courthouse & Jail, and the Llano County Museum. In addition to Llano's historical and natural side, the town hosts various artistic community events that add to its beauty and make visitors feel right at home, like the Llano Earth Art Fest (Leaf) and The Llano Fiddle Fest.
Marble Falls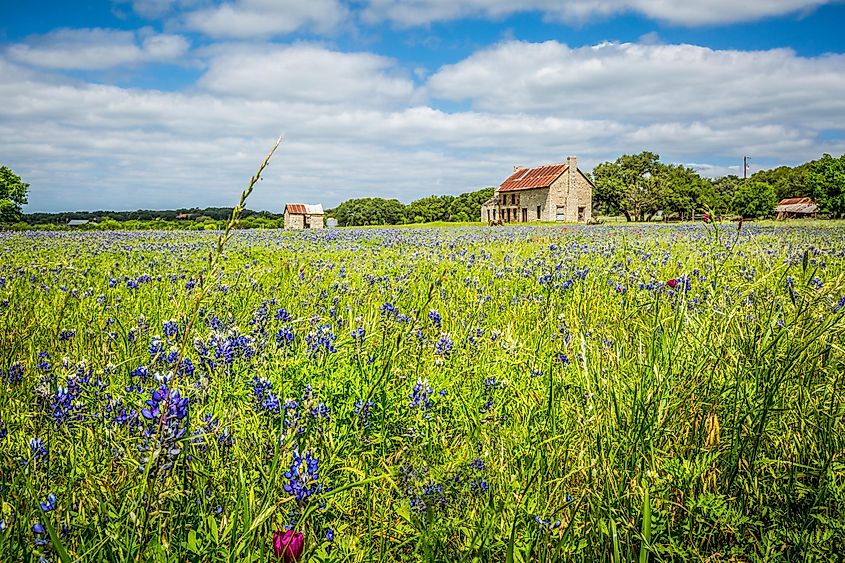 Marble Falls is a recreational hub for outdoor activities disguised as a paradise for nature lovers. Explore the Hidden Falls Adventure Park, immerse yourself in the clear waters at Lake Marble Falls, and enjoy Lakeside Park's biking and hiking opportunities. Go kayaking at Lake Marble Falls, hike the Backbone trail, or ride the rugged path of Hidden Falls Adventure Park on an ATV or off-road vehicle. The town gained its name from its waterfalls, which were shaped from a shelf of limestone that was mistaken for marble due to its brownish color. Marble Falls also enjoys a phenomenal live music scene that you can enjoy in places like Brass Hall and Rae's Bar and Grill. Luxury sippers and wine enthusiasts admirers can embark on a wine-tasting tour when visiting Marble Falls, visiting some of the most popular places in town, like Fall Creek Vineyards, Flat Creek Estate Winery, and Spicewood Vineyards.
Granbury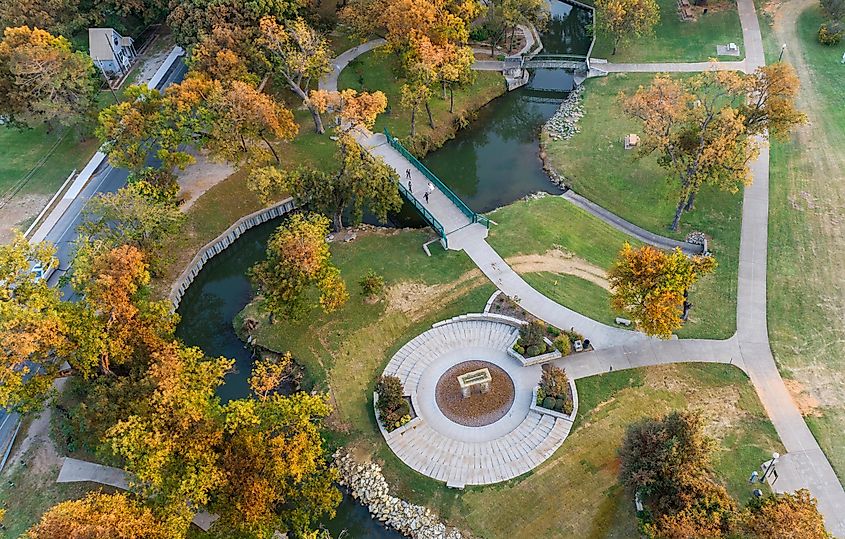 Last on the list is the historic town of Granbury, decorated with 19th-century, well-preserved architecture and centered around a courthouse square that dates back to the 1890s. Granbury defines the ultimate American small-town experience with its tight-knit community, historical heritage, and winding snake-shaped lake that runs through the town. Unique buildings and must-see destinations in the area include the Granbury Opera House, which dates back to 1886, the Hood County Jail Museum, and the Bridge Street History Center. Visitors can enjoy a local pint at Revolver Brewery after learning about the town's history, then wrap up their visit by catching a cotton candy sunset at Granbury City Beach. 
Discover the Magic of Texas' Hidden Gems
Finally, this is your sign to experience the enchantment of Texas, where the past meets the present, and the diverse landscapes paint a vivid tapestry of beauty and adventure. From the coastal allure of Port Isabel, where the sea sings its eternal song, to the rugged beauty of Canyon, where the spirit of the cowboy, the ten most beautiful towns in Texas have something for every interest, and you should visit them while they're still hidden gems.