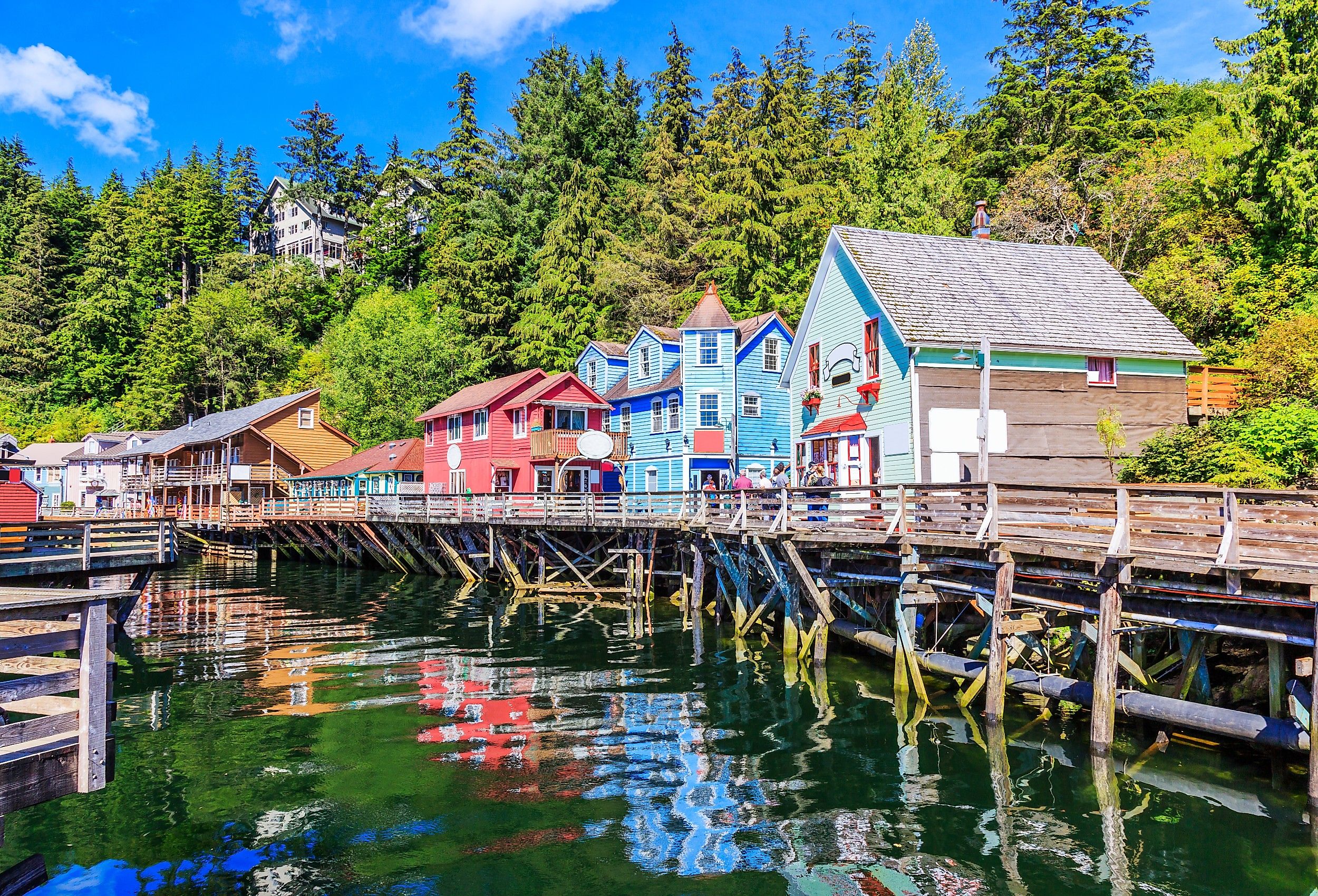 10 Adorable Small Towns in Alaska
Alaska, known for its breathtaking landscapes and untamed wilderness, is also home to some of the most charming small towns in the United States. Hosting snow-capped mountains and rugged wilderness, these picturesque communities fascinate visitors with their unique character and warm hospitality. From the quaint fishing village of Sitka, with its rich indigenous heritage and stunning coastal vistas, to the colorful streets of Skagway, steeped in Klondike Gold Rush history, Alaska's small towns offer a delightful escape from the hustle and bustle of city life. Appreciate the tranquility of Talkeetna, the gateway to Denali National Park, or embrace the whimsical allure of Ketchikan, the "Salmon Capital of the World." Embark on a journey through Alaska's adorable small towns and experience the magic that awaits at every turn.
Seward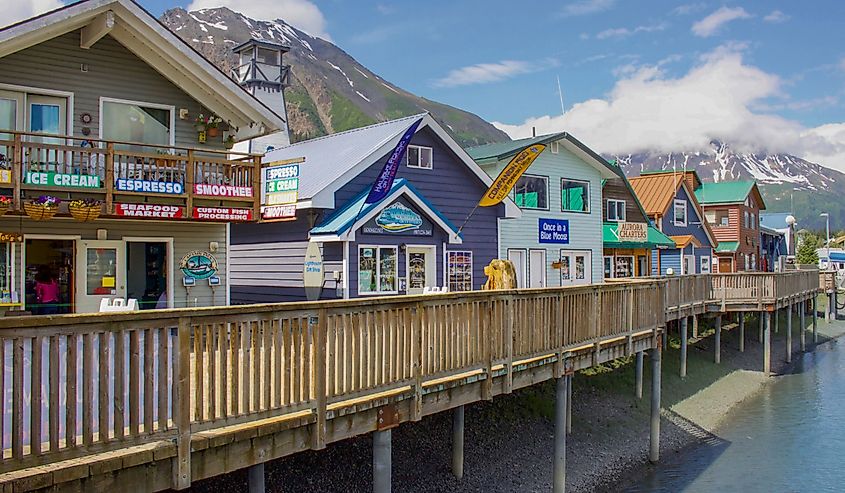 Nestled amidst natural beauty, Seward offers an enchanting escape that captivates the soul. With its majestic snow-capped mountains, shimmering glaciers, and pristine fjords, this coastal gem is a paradise for outdoor enthusiasts. Embark on a thrilling adventure by exploring the stunning nearby Kenai Fjords National Park, where you'll witness awe-inspiring marine wildlife and massive glaciers calving into the sea. Try your hand at world-class fishing, hiking, and kayaking experiences in the raw wilderness of Lowell Creek Waterfall. Get engrossed in Seward's rich history at the Alaska SeaLife Center or soak in the charming coastal town's warm hospitality. Unforgettable memories await in Seward, where nature's splendor beckons you to discover the ultimate Alaskan experience.
Skagway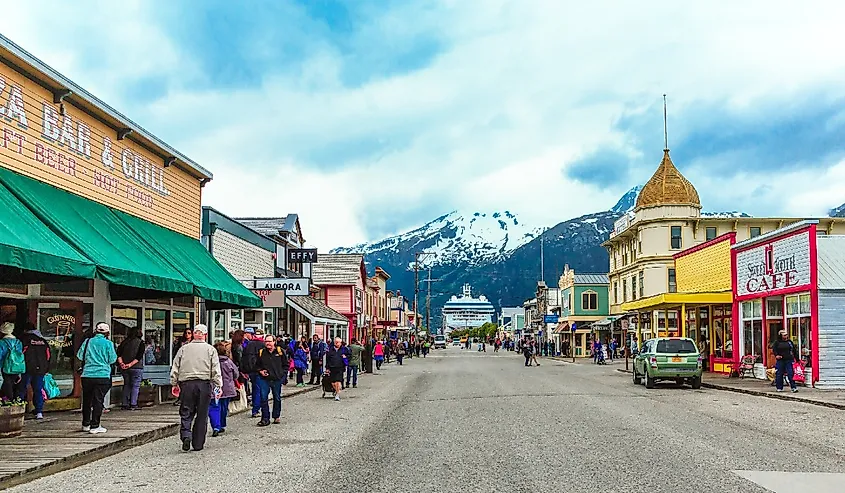 Skagway is a breathtaking destination that promises an unforgettable experience. This historic town offers a remarkable blend of natural beauty and rich heritage. Embark on a journey through time as you stroll along its charming streets, lined with colorful buildings from the Klondike Gold Rush era, and learn the history at the Klondike Gold Rush National Historical Park. Whether you're hiking through rugged trails, exploring the scenic White Pass and Yukon Route Railroad, or simply relishing the tranquility of nature, Skagway will leave an indelible mark on your soul.
Girdwood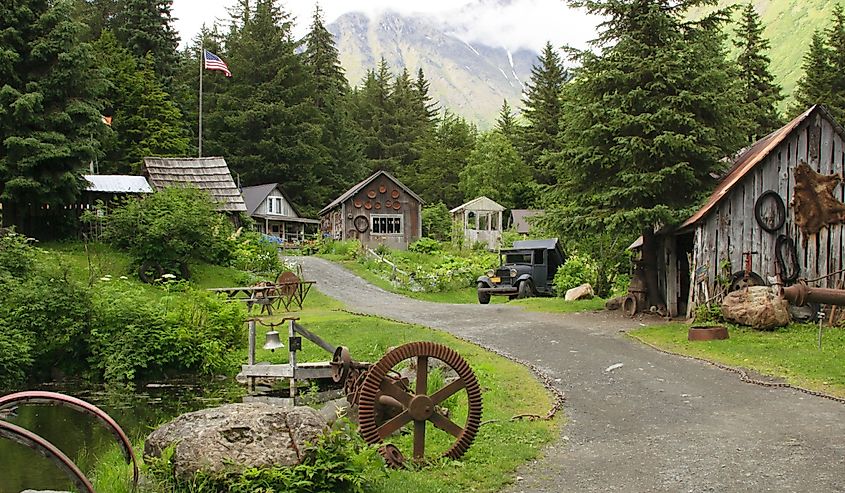 Cuddled by the stunning Chugach Mountains, Girdwood is a winter wonderland. With its natural beauty, this adorable small town offers an unforgettable experience. Plunge in the majestic landscape as you soar through lush forests, witness awe-inspiring glaciers, and marvel at the abundant wildlife with Alpine Air Alaska. Girdwood is a paradise for outdoor enthusiasts, boasting world-class skiing and snowboarding the Alyeska Resort. After a day of adventure, unwind in the warm embrace of the local community, while relaxing in the Alyeska Nordic Spa. Discover a perfect harmony between untouched wilderness and small-town charm in Girdwood, a perfect winter getaway for skiiers and snowboarders. 
Ketchikan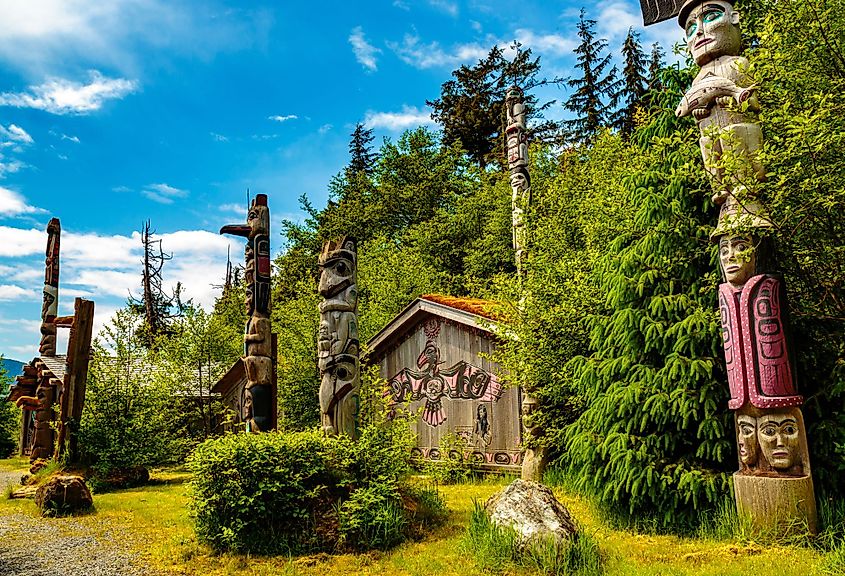 Known as the "The Salmon Capital of the World," Ketchikan offers a wealth of fun-filled memories. With its lush forests, towering mountains, and pristine waters, this coastal gem offers a riveting experience in nature's grandeur. Explore the iconic Misty Fjords National Monument, where towering cliffs and cascading waterfalls will leave you in awe. Learn about the rich Native American heritage at the Totem Heritage Center, where intricate totem poles tell fascinating stories. Embark on a fishing adventure, reel in the legendary salmon, or take a scenic cruise to witness playful whales and majestic bald eagles. Ketchikan, a gateway to adventure, promises an unforgettable Alaskan experience.
Valdez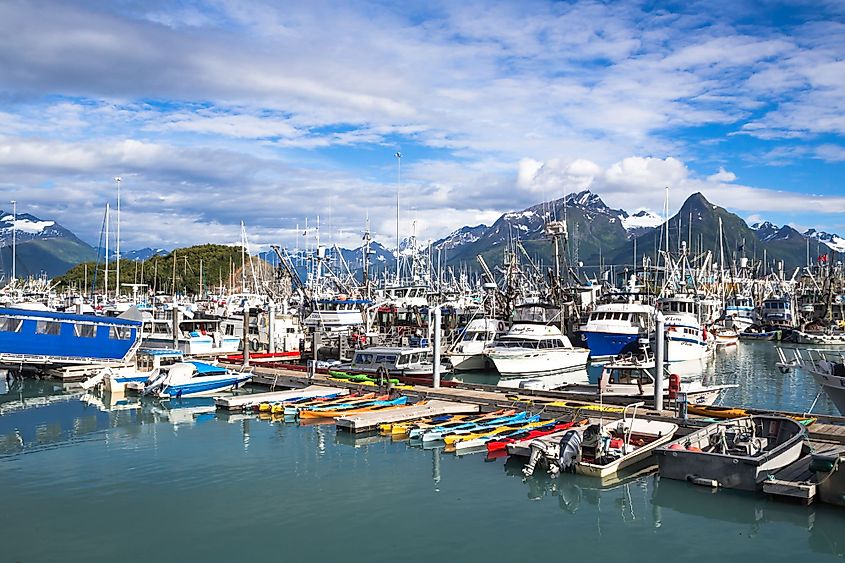 Nestled amidst Alaskan beauty, Valdez offers a seaside port town with plenty to discover. Embark on thrilling activities like kayaking through serene fjords, hiking scenic trails, and witnessing the awe-inspiring Columbia Glacier. Valdez is a haven for wildlife lovers too, with opportunities to spot bald eagles, sea lions, and even whales. Delve into the town's rich history at the Valdez Museum and soak in the charm of a close-knit community. With its unparalleled landscapes and abundant wildlife, Valdez promises a unique Alaskan adventure in every season.
Sitka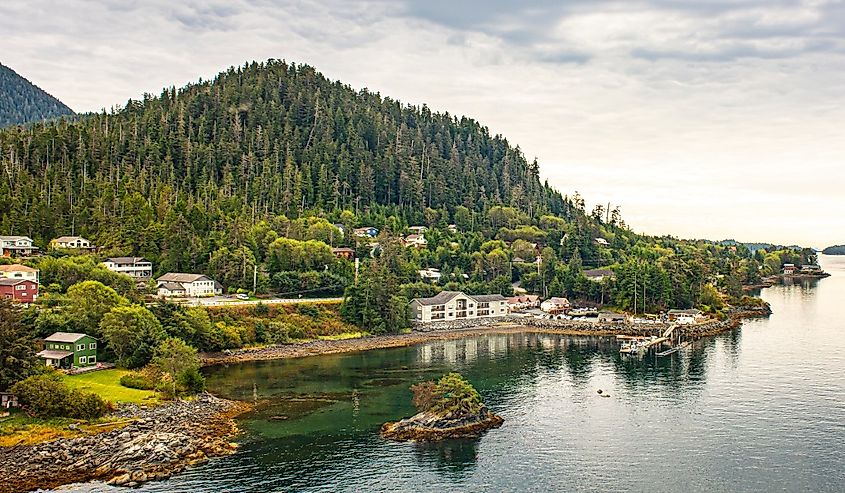 Sitka beckons with its awe-inspiring natural beauty and rich cultural heritage. Tucked away in the stunning Tongass National Forest and framed by majestic mountains, Sitka offers breathtaking landscapes at every turn. Engage in the enchanting wilderness through hiking, kayaking, and wildlife spotting. Discover a tapestry of history in this former Russian capital, where remnants of its colonial past blend harmoniously with native Tlingit traditions. Explore the picturesque Sitka National Historical Park, where totem poles whisper ancient stories. Dine on fresh seafood delicacies and embrace the warm hospitality of the locals.
Petersburg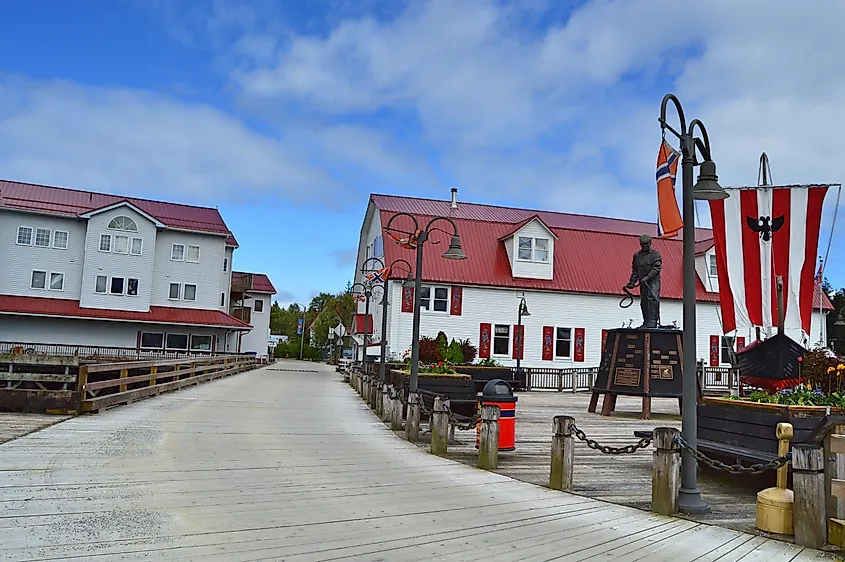 Petersburg, an adorable Alaskan fishing village, offers a magical experience that will leave you in awe. Check out the Clausen Memorial Museum, where you can see the largest salmon ever caught. Explore the picturesque fishing harbors, witness the spectacle of humpback whales breaching in the nearby waters with Tongass Kayak Adventures, and savor the freshest seafood straight from the source.
Kodiak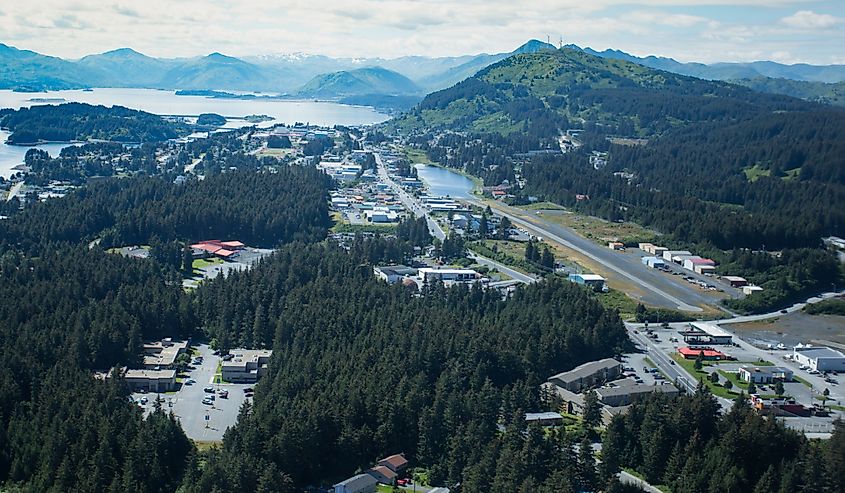 Discover the untamed allure of Kodiak. Buried by rugged wilderness and the icy splendor of the Gulf of Alaska, Kodiak draws adventurers with its breathtaking landscapes and diverse wildlife. Scenic hiking opportunities abound at the Fort Abercrombie State Historic Park. Participate in the charm of a vibrant fishing community, where the scent of fresh seafood beckons. Explore Kodiak's Alutiiq heritage at the Alutiiq Museum and the Kodiak History Museum. Witness majestic Kodiak bears in their natural habitat, awe-inspiring whales breaching in the open ocean, and soaring eagles gracing the skies with Kingfisher Aviation tours. Savor the solitude and serenity, basking in the unparalleled beauty that makes Kodiak an ideal locale for the intrepid traveler.
Homer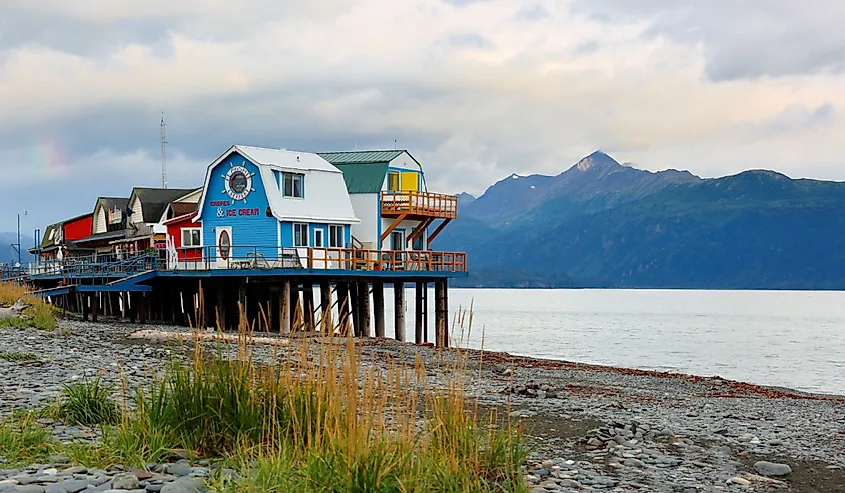 Offering a compelling invitation to all who seek a unique experience, Homer is the quintessential Alaskan town. Surrounded by majestic snow-capped mountains and the vast expanse of Kachemak Bay, Homer's panoramic views alone are worth the journey. But its charm extends beyond the stunning landscapes. Explore the vibrant local art scene, visit the famous Homer Spit with its bustling shops and seafood eateries. Soak in the local arts scene with Ptarmigan Arts or catch a performance at the Pratt Museum and Park. Engage with the welcoming community, known for its warm hospitality and rich fishing heritage.
Talkeetna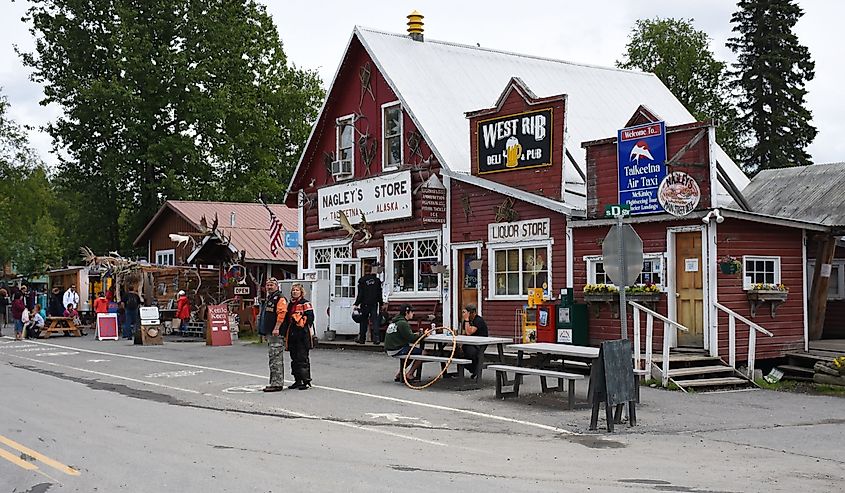 Talkeetna is a cute and hidden gem that enchants travelers with its breathtaking beauty and Alaskan charm. Snuggled beside the beautiful Alaska Range, this small town offers an experience like no other. With stunning views of Mount Denali, North America's highest peak, Talkeetna lures adventurers and nature enthusiasts alike. Bask in the untouched wilderness, where you can hike or fish at Byers Lake, or take a scenic flight to witness awe-inspiring landscapes. The town itself exudes a rustic Alaskan charm, with its colorful buildings and friendly locals. Buy a handmade Alaskan souvenir from The Dancing Leaf Gallery's arts and crafts.
Alaska is not only home to breathtaking landscapes and wildlife but also boasts a collection of charming small towns that capture the essence of the state's unique character. From the idyllic coastal village of Sitka, with its rich history and stunning views, to the quaint and picturesque Talkeetna, nestled against the backdrop of the majestic Denali, these small towns offer a delightful escape. With their friendly communities, cozy accommodations, and wealth of outdoor activities, these adorable small towns in Alaska provide an unforgettable experience that showcases the state's rugged beauty and warm hospitality.