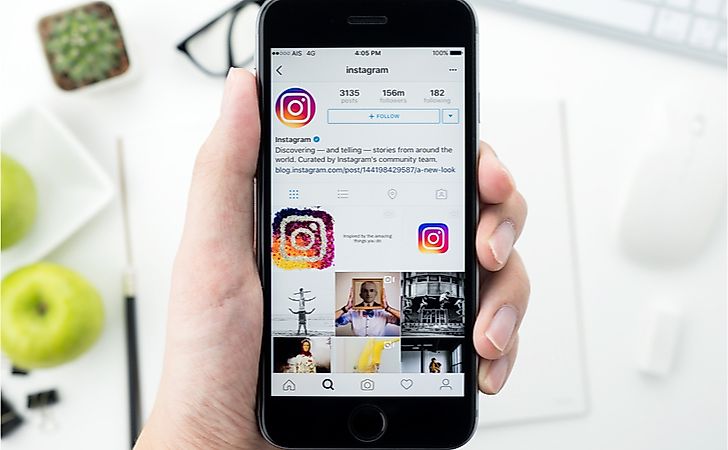 Instagram is a social networking website that allows users to share videos and photos. It allows the user to edit photos and videos using different filters and organize them with a tag and location information. Any registered user on Instagram can post and share their content publicly or with followers. Users can browse for content by tags and locations and can view trending content. 
Founders Of Instagram
Kevin Systrom and Mike Krieger founded Instagram, and it was launched officially in October 2010. At the time of launching, it was exclusively for iOS. In April 2012, another version for Android was developed, and on November 2012, a website interface with limited features was released. Another fashion for Windows 10 mobile was released in April 2016 while a further upgrade was launched for Windows 10 in October 2016.
Kevin Systrom And Mike Krieger
Kevin Systrom graduated from Stanford University with a Bachelor's Degree in management science and engineering. After college, he joined Google and worked on Google spreadsheets, Google Docs, Google Calendar, and Gmail, among other Google products. He was a product marketer at Google, where he worked for two years and left the company out of frustration because he was not moved to the Associate Product Manager Program. He joined Nextstop, which was a startup established by ex-Googlers and later left to built Burbn with Mike Krieger. Burbn was the precursor of Instagram. Mike Krieger was born in Brazil and moved to the US in 2004. He attended Stanford University, where he studied symbolic systems and this is where he met Kevin Systrom.
Acquisition Of Instagram By Facebook 
When Instagram was launched in 2010, it grew rapidly, gaining popularity and it managed to attract 1 million registered users after only two months. One year later, it had 10 million registered users, and as of May 2019, it had 1 billion users. Facebook acquired Instagram in April 2012 for $1 billion in cash and stocks. All the 13 employees of Instagram were retained in the company, including the founders. By October 2015, uploaded photos on Instagram had reached more than 40 billion. 
Resignation 
In September 2018, Mike Krieger and Kevin Systrom resigned from Instagram, citing increased meddling by Facebook founder Mark Zuckerberg. Other sources said the duo disagreed with Facebook CEO on several product changes such as changes in how posts and comments are shared between the two networks. At the time of resignation, the two co-founders said they would build something else. Before his resignation, Krieger was the head of the engineering team for Instagram. Similarly, at the beginning of 2018, the CEO of WhatsApp, who was also the founder, Jan Koum, resigned. WhatsApp had been acquired by Facebook in February 2014. Koum also had cited disagreement with the management of Facebook on how to build WhatsApp business. 
Interesting Facts About Instagram
In 2018, Selena Gomez had 138 million followers, becoming the most followed individual on Instagram. The countries that use Instagram the most include the US, Russia, Turkey, Brazil, and the UK. Every month there are more than 16 million searches for Instagram on Google, and the leading brand with most followers on Instagram is National Geographic. The second most followed brand is Nike, and Victoria's Secret is the third most followed. On a typical day, there are more than 80 million photos shared on the platform and an average of 3.5 billion likes.