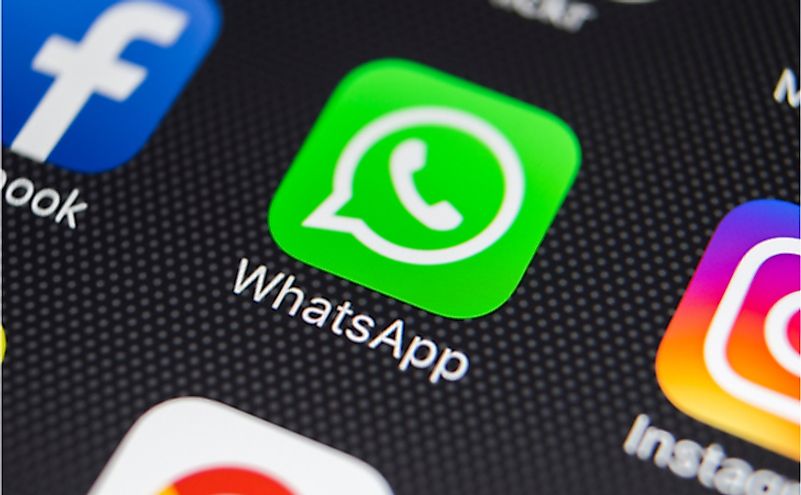 WhatsApp is a social networking service that derived its name from the common English phrase "What's Up." The company was founded in 2009 by Jan Koum and Brian Acton who formerly worked at Yahoo. In 2014, Facebook bought WhatsApp for a value of $19.3 billion. Even so, the two companies still operate separately with WhatsApp's focus being to provide convenience in the provision of messaging services as a means of social networking.
Brief Biographies Of The Founders Of WhatsApp
Jan Koum
Jan Koum was born in February 1976 in Ukraine. He moved to the US with his family in 1992. Koum, a Jew, is currently an American citizen who lives in Atherton, California. He gained interest in computer programming at age 18. Mr. Koum studied at San Jose State University but dropped out without completing his course. He met Brian Acton at Ernst & Young while working as a security tester. He later joined Yahoo as an infrastructure engineer but left after working there for 9 years. Jan Koum came up with the idea of a messaging app called WhatsApp that would replace the normal messaging system. He invited Brian Acton who was unemployed at the time to join the company as a co-founder. Although WhatsApp was unpopular at first, it later gained popularity and is among the best messaging apps in the world today. Jan Koum was ranked 62 out of 400 richest Americans with a net worth of approximately $7.5 billion in 2014. He engages in charitable donations to foundations such as The FreeBSD Foundation and the Silicon Valley Community Foundation where he donated $1 million and $556 million respectively in 2014.
Brian Acton
Brian Acton was born in February 1972 in Michigan, US. He studied at Stanford University where he graduated with a degree in Computer Science. Prior to co-founding WhatsApp, Acton worked in several organizations namely Rockwell International, Yahoo, Adobe Systems, and Apple. His areas of specialization are internet entrepreneurship and computer engineering. It is at Yahoo that Acton worked together with Jan Koum with whom they founded the WhatsApp Company. Acton provided $250,000 as seed funding of the WhatsApp company joining the company as a co-founder. Prior to joining WhatsApp, Acton's application to work with Twitter and Facebook was rejected. Koum and Acton sold the WhatsApp firm to Facebook for $19.3 billion which was in cash and stock. In 2017, Acton left WhatsApp to start the Signal Foundation. Acton's spouse is Tegan Acton. Together with Tegan, the Actons also engage in a movement known as Sunlight Giving which supports low-income households with children aged 0 to 5 years by providing them with basic needs.
Thus, Brian Acton and Jan Koum were the founders of WhatsApp. Nonetheless, they sold the company to Facebook in 2014.