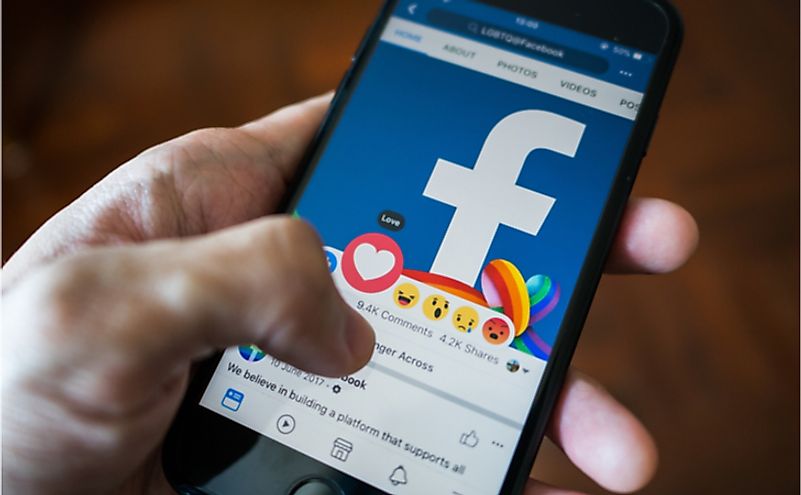 Facebook is a social networking company with its headquarters in Menlo Park, California. It is one of the big four tech companies, together with Google, Apple, and Amazon. In 2017, Facebook generated revenues of more than $40 billion, and about 89% of these revenues were from digital advertisements. On July 25, 2018, Facebook reported second-quarter revenues of $13.2 billion. Facebook, together with Alphabet Inc, the parent company of Google, have emerged as the two dominant companies in digital advertising. However, unlike Google, which connects advertisers with consumers through keyword searches, Facebook generates revenues mainly from targeted advertising.
Founders Of Facebook
Mark Zuckerberg is the founder of Facebook, and his other colleagues who worked together to establish Facebook include Chris Hughes, Dustin Moskovitz, Andrew McCollum, and Eduardo Saverin. All of them were college mates and roommates at Harvard College. The idea of creating a social networking website was inspired by the failed effort to create a website that users could rate each other's photos. Presently, Mark Zuckerberg is the chairman and chief executive officer (CEO) of Facebook. He is responsible for drawing the overall direction and strategy of the company.
Acquisitions And Mergers
So far, Facebook has acquired 79 other companies, which include WhatsApp that was acquired for $16 billion. Facebook also acquired the defunct ConnectU and intellectual property rights that were held by the rival company Friendster. Most of the companies that were bought by Facebook were American companies, and several of them were based in the San Francisco Bay area. According to Facebook, most of its acquisitions are mainly talent acquisition. Most products were shut down after acquisition. In April 2012, the company announced that it had acquired Instagram, and Oculus VR was acquired for $2 billion.
Growth Of Facebook
In 2004, Sean Parker, an entrepreneur, and co-founder of Napster, who doubled as an informal adviser to Mark Zuckerberg, was made the president of the company. During this time, the company moved its headquarters Pablo Alto in California. Later the company received the first investment from Peter Thiel, who was the co-founder of PayPal. In 2005, the company purchased the domain name facebook.com from AboutFace Corporation for $200,000 and dropped "The" from its name. Previously, it was known as "Thefacebook." In May 2005, Facebook received an investment of $12.7 million from Accel Partners, and Jim Breyer made an additional $1 million. Initially, Facebook was a social site for college students at Harvard. Later, it expanded to cover all Ivy League colleges. By 2006, Facebook was open to anyone above 13 years with a valid email. By the end of 2007, Facebook had about 100,000 pages that companies could promote themselves. In October 2007, Microsoft purchased 1.6% shares of Facebook for $240 million. Facebook attained 1 trillion page views in June 2011, ranking Facebook as the world's most visited website. In the same year, Nielsen indicated that Facebook had become the second most visited website in the US after Google.
Facebook Today
As of June 30, 2019, Facebook had full-time employees totaling 39,651. In June 2019, Facebook had an average of 1.95 billion users every day and a monthly active user count of about 2.4 billion.
Visit the World Atlas Facebook page here.