Which States Border New Mexico?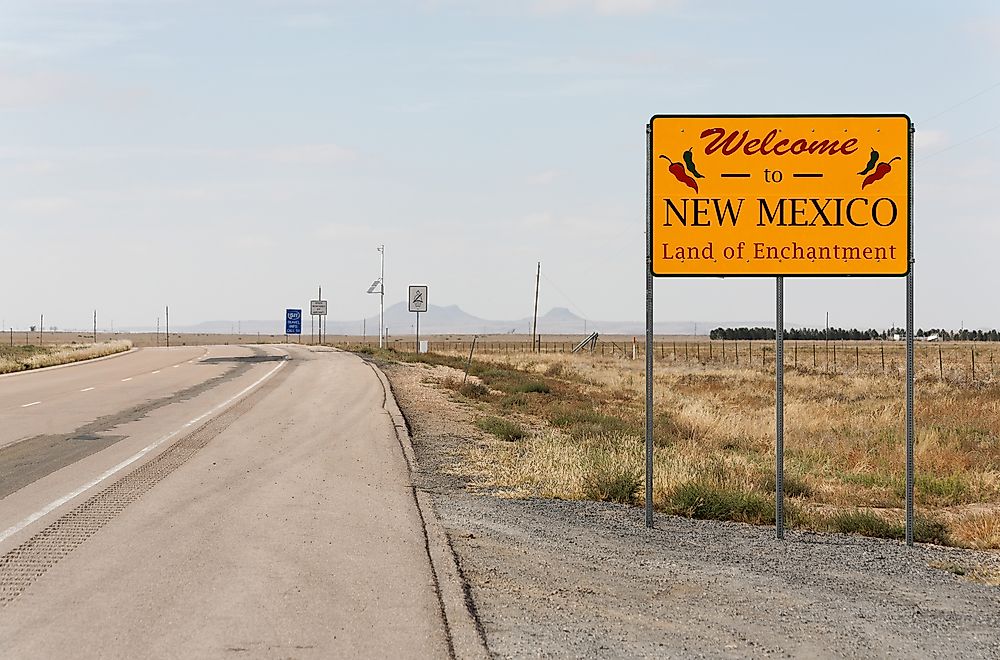 New Mexico is the 5thlargest state in the United States by land area. New Mexico is bordered by Colorado to the north, Texas and Oklahoma to the east, and Arizona to the west. The state of New Mexico also shares a border to the south by the Mexican states of Sonora and Chihuahua. The state capital of New Mexico is the city of Santa Fe.
Oklahoma
The border between Oklahoma and New Mexico was established after Congress hammered out an agreement in 1850 establishing the western border of the State of Texas at the 103rd meridian. The line was later extended to form the border between the State of New Mexico and Oklahoma.
Texas 
The border between Oklahoma and Texas was established through a protracted struggle. Texas joined the union in 1845. At the time it considered its western border to be the Rio Grande extending to the headwaters of Colorado and then north to the 42nd parallel. The federal government, however, did not agree with that assessment. The federal government held that Texas had not established significant control over the Santa Fe area. The residents of Texas however felt otherwise about the issue. The establishment of the border was tied together with other issues including slavery politics which pitting the North against the south.
Arizona
After the cessation by Mexico under the Treaty of Guadalupe Hidalgo, Congress divided the newly acquired territory into the state of California and the territories of Utah and New Mexico. The boundary with Arizona was established by Congress when it divided the New Mexico Territory to create the Territory Arizona in 1863. 
Colorado
The border between the states of New Mexico and Colorado was set west of the Rocky Mountains along the 37th parallel and the 38th parallel east of the mountains. In 1861 New Mexico's territory north of the 37th parallel was handed to Colorado territory under the authority of Congress, and the change was made to provide Colorado with straight borders. New Mexico protested the loss of territory through its delegate without success. The change added asymmetry and made the 37th parallel the longest straight line border in the United States.