Which States Border Minnesota?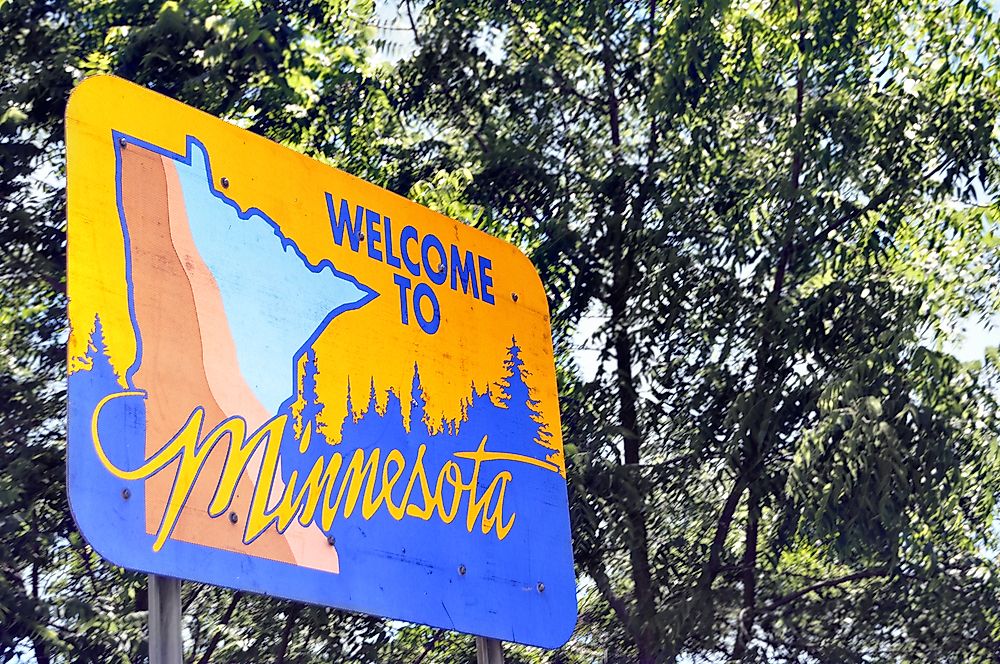 Minnesota is a state in the American midwest. It was admitted to the Union on May 11, 1858, as the 32nd state. The state is the 12th largest in the US, covering an area of approximately 86,936 square miles and is the 22nd most populous with a population of about 5.7 million people. Minnesota is also bordered to the east by Wisconsin, to the west by South Dakota and North Dakota, to the south by Iowa, and to the north by Canadian provinces of Manitoba and Ontario. 
Iowa
Minnesota shares its southern boundary with the state of Iowa. The southern boundary, which is Iowa's northern boundary, was established when Iowa was admitted to the Union in 1846. When Iowa attempted to become a state in 1844, most of its legislatures wanted the state to extend to the present-day "Twin Cities." However, the voters preferred a state whose length would be between the Mississippi River and the Big Sioux and Missouri Rivers. Once the rivers were accepted as the boundaries by Congress, Iowa's northern extent was limited. 
Wisconsin
Minnesota is bordered to the east by the state of Wisconsin. Wisconsin was admitted to the Union almost ten years before Minnesota. Therefore, Minnesota's western boundary was defined before gaining statehood. When Wisconsin proposed statehood in 1846, the majority of its residents wanted a western boundary that would follow the Mississippi River to its source in Lake Itasca then turns north to the international boundary. They insisted that the state had to include all the remaining land in the Old Northwest Territory. The 1787 Northwest Territory Ordinance had stated that only five states could be formed out of the territory. However, despite the push by the Wisconsinites, Congress chose to limit the state to its present western boundary. 
Dakotas
Minnesota is bordered to the west by North Dakota and South Dakota. The two states were admitted to the Union in 1889 as the 39th and 40th states, almost 40 years after Minnesota. When Minnesota's statehood was considered in 1856, all of its boundaries had been determined except the western boundary. According to the Organic Act of 1849, the Minnesota Territory extended westwards to the White Earth and Missouri River. However, the Enabling act of 1857 cut off a major part of the western region and reduced the western boundary to Boise de Sioux and Red Rivers, Big Stone and Lake Traverse, and a line from the outlet of Lake Traverse south to the north boundary of Iowa. However, the line was not immediately surveyed. The western boundary was finally surveyed in 1859 by Chauncey Snow and Henry Hutton.