Which River Runs Through Paris?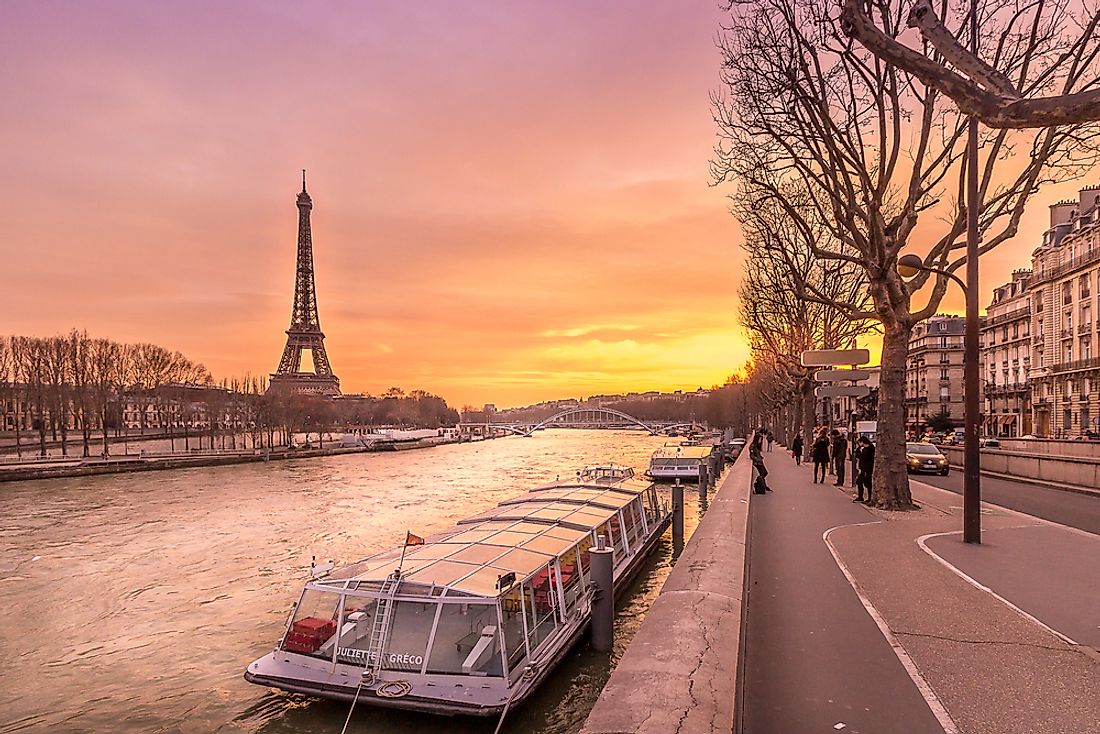 Paris is the largest city and the capital city of France. Paris is on the River Seine, or the Seine River. The Seine River is 483 miles long and gets its water from various tributaries including Aube, the Loing, the Yonne, the Eure, the Essonne, the Aisne, and the Marne rivers. The river drains an area covering 30,400 square miles. The River Seine flows 8.078 miles through the city from east to west. The average depth of the river is 31 feet. It is the fifth longest river in France. 
Historical Significance
The river bears rich historical significance for the French people. The French monarchy has its roots in the basin of the river. The river also carries a significant amount of French inland waterway traffic making it a vital transportation channel. The river is probably one of the most famous in the world as it snakes through among the most visited cities in the world. The river has been a source of commerce and sustenance since the Parisii, a tribe of Celtic fishermen who settled on the banks of the river in the 3rd century on what is today known as the Île de La Cité. The settlement was renamed as Lutetia by the Romans and was the genesis of the sprawling modern day metropolis.
Boat Tours on the River 
The river provides a picturesque view for sightseeing cruises. The river has also been a UNESCO World Heritage site since 1991. A boat tour on the River Seine is one of the most popular attractions in Paris as it allows one to view various famous monuments and places in Paris while enjoying a ride. During winter river cruise companies provide indoor heating so that one can enjoy the cruise without having to worry and suffer through icy winds. During summer and spring, the river offers an incredible and relaxed Parisian picnic setting.