If you are looking for fun and excitement during your next vacation, you might want to consider adding a few of these top global tourists destinations in your itinerary. This is according to a research that was recently published by the Mastercard Global Destination Cities Index.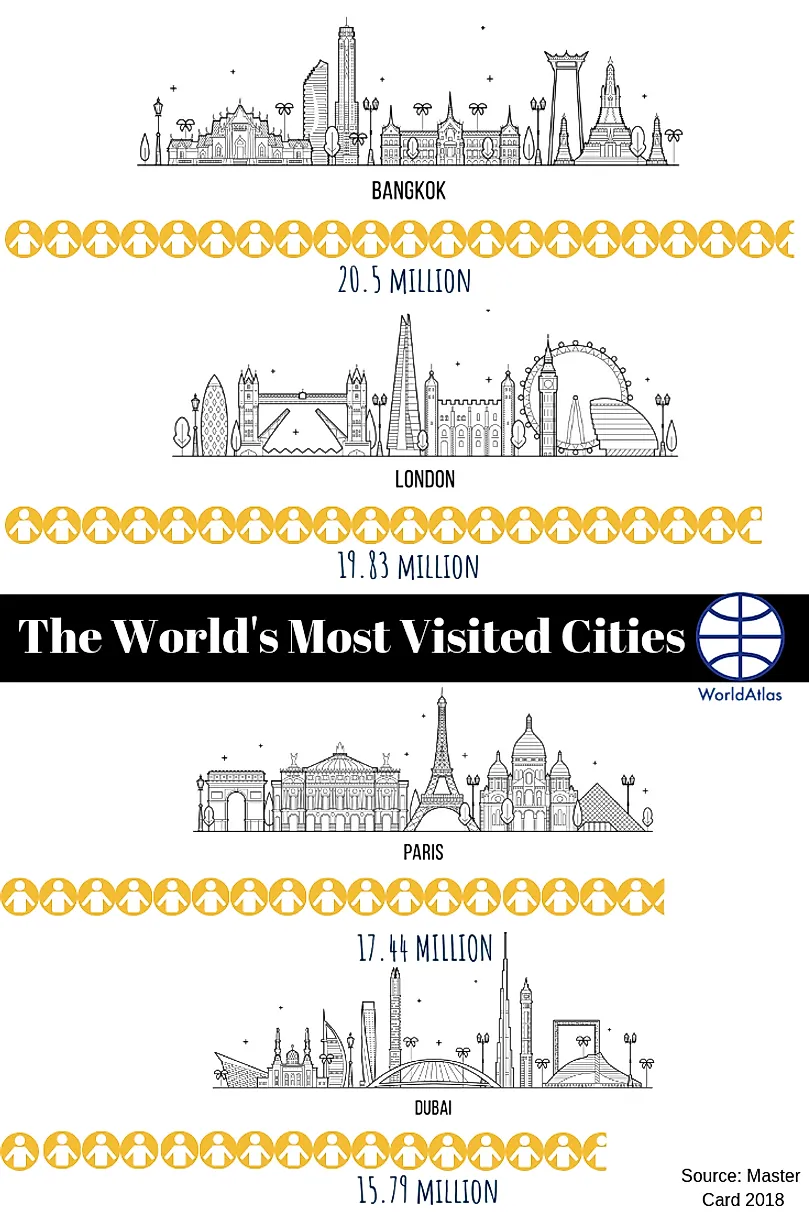 Bangkok
Back in 2012 and 2013, Bangkok held the top position on the list, and although Bangkok saw its ranking drop slightly in 2015, 2016, and 2017, it managed to hold on to the top spot in 2018 with 20.05 million visitors. The city of Bangkok attracts visitors from far and wide with its many culinary delicacies and vibrant nightlife. The city serves as the starting and stopping point for many travelers who have their sights set on Southeast Asia.
London
London is the largest city and capital of the United Kingdom, home to many world-class museums and tourist attractions including the London Eye, London Bridge, the British Museum and more. 19.83 million tourists visit London every year which makes it the world's second most visited city. 
Paris
Paris, perhaps the most famous city in the world, also happens to be one of the most visited. Around 17.44 million tourists touched down in Paris in 2018. Some of the most famous tourist attractions in Paris include the Eiffel Tower, the Champs D'Élysée, and the Arc de Triomph. 
Dubai
The future of Dubai looks promising as it prepares itself for the Expo 2020. The Expo is one of numerous event opportunities and other key economic drivers expected to reinforce its position in the world of travel. Prospective tourists to the city is projected to increase 8 percent from last year. 
Singapore 
Singapore, the pristine city-state of southeast Asia, is one of the world's fasting-growing tourist attractions. Around 13.91 million tourists explored Singapore in 2018. Some of the most popular sights in Singapore include the Botanical Gardens and Universal Studios Singapore.