Which Is The World's Largest Portuguese-Speaking City?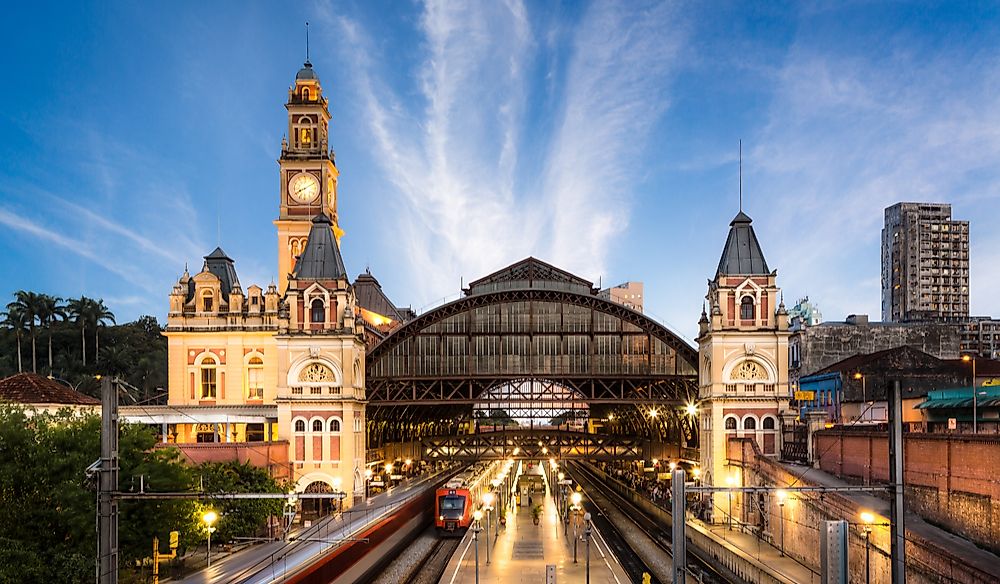 Portuguese is a language spoken by approximately 279 million people around the world. Although the language is native to Portugal, the country with the most Portuguese speakers is actually Brazil with Portugal ranks fourth. Brazil uses Portuguese as both the official and predominantly spoken language. Out of a total population of 207 million, 204 million Brazilians use Portuguese as the official and primary language of the country. São Paulo is the most populated city in Brazil. It is also the largest Portuguese-speaking city on earth.
The World's Largest Portuguese-speaking City
São Paulo has a population of approximately 12.2 million with the metro area population being about 21.6 million people. São Paulo is a wealthy city as well as the international center of finance, commerce, entertainment, and arts. The city is also the 12th most populous city on earth and possesses the 11th largest GDP in the world. Although the city is becoming more multicultural and bilingual, the primary language is Portuguese. 
History of Portuguese in São Paulo
The history of the Portuguese in São Paulo started in the 16th century. At the time, Portugal was among the richest countries worldwide and was establishing colonies around in Africa and the Americas. In the process of exploring the Americas, the Portuguese came across São Paulo. The first villages to have been occupied by these colonizers in 1533 was the Santo André da Borda do Campo. The Jesuits priest also arrived in São Paulo and introduced Christianity. The first mass to have been held in the town was on January 25, 1554. The Portuguese speaking community expanded to what it is today.
Museum of Portuguese Language in São Paulo
The Museum of the Portuguese Language was established in 2006 for the purpose of honoring the Portuguese language. The museum occupies three floors; totaling to an area of 4,333 square meters. It is famous for being the only museum in the world dedicated to only one language. The building that hosts the museum is located within the Estação da Luz railway station that was constructed in 1901. This location is significant as it became the first point of contact for the immigrants who arrived in São Paulo many years ago. The museum facilitated people's acquaintance with the Portuguese language.