World Facts
Which Country Was Known As Upper Volta?
Burkina Faso used to be known as "Upper Volta" until 1984.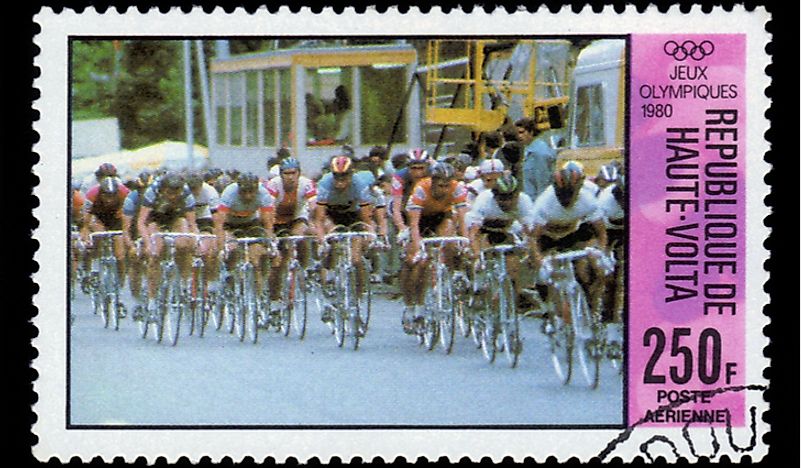 The Republic of Upper Volta was a country that existed in West Africa from December 11, 1958, to August 4, 1984, when it was renamed to Burkina Faso by Thomas Sankara after seizing power through a coup d'état on August 4, 1983. The name Burkina Faso means "the home of upright men."
Colonization of West Africa
In the early 1890s, German, French, and British colonists made several attempts to claim present-day Burkina Faso in what was known as the Scramble for Africa. They formed alliances and signed treaties with some local communities while fighting others. The colonialists also made treaties of their own that included giving up some territories for others, and in 1896, Burkina Faso became a French Protectorate. In 1904 the French integrated its territories in the Volta Basin, upper Senegal and Niger, and other territories in West Africa into a single colony with the capital in Bamako.
The Creation of Upper Volta
However, the colony proved too big to administer prompting the French to separate upper Senegal and the Niger, from the territory that is present-day Burkina Faso resulting in the creation of the colony of French Upper Volta on March 1, 1919. The Colony was a major source of cotton much of which was exported to France, but by 1932 the colonists were facing armed resistance from the local communities and administering the colony was becoming too expensive. France dismantled the territory and shared it among French Sudan, the Ivory Coast, and Niger. After the Second World War France experienced a shortage of raw materials and turned to its colonies in Africa. It revived the colony of Upper Volta in 1947 and consolidated other territories as part of the French Union. Upper Volta achieved self-governance on December 11, 1958, and renamed to the Republic of Upper Volta. It became fully independent on August 5, 1960.
The Republic of Upper Volta
The Republic of Upper Volta was established on December 11, 1958, when the French territory of Upper Volta gained self-rule from French colonists. After independence, Maurice Yaméogo became the first president and soon after banned all political parties in the country except for the ruling Voltaic Democratic Union. In 1966 mass protests and demonstrations, strikes by labor unions, civil servants and students led to the ouster of the president who was succeeded by Sangoulé Lamizana. Lamizana ruled for 14 years before being ousted by a coup and replaced by Saye Zerbo. He ruled for one year and 347 days before being ousted by Jean-Baptiste Ouédraogo in a coup. Ouédraogo was subsequently deposed in a coup by Thomas Sankara after only 268 days in office.
Burkina Faso
Thomas Sankara took office on August 4, 1983, and formed the National Council of the Revolution for which he became the chairman and the president. He changed the country's name from the Republic of Upper Volta to Burkina Faso on August 4, 1984. Sankara served for four years and 72 days before being assassinated.
About the Author
Victor Kiprop is a writer from Kenya. When he's not writing he spends time watching soccer and documentaries, visiting friends, or working in the farm. 
This page was last updated on May 9, 2019.
Citations
Your MLA Citation
Your APA Citation
Your Chicago Citation
Your Harvard Citation
Remember to italicize the title of this article in your Harvard citation.