Politics
Where are the Maritime Provinces of Canada?
The Maritime Provinces of Canada consist of Nova Scotia, New Brunswick, and Prince Edward Island.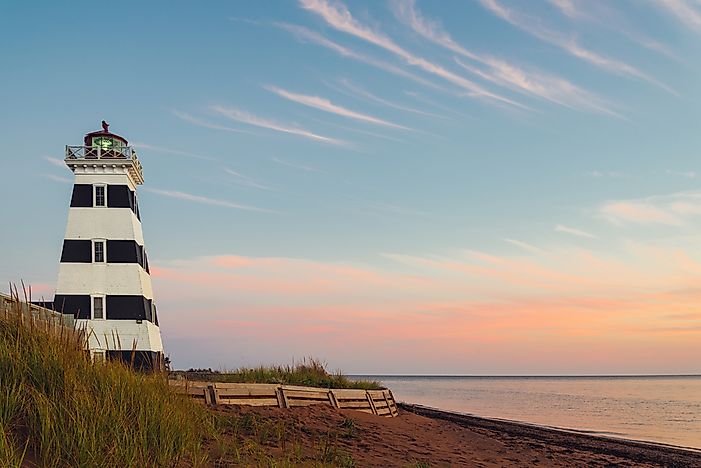 The Maritime Provinces of Canada, also known as the Maritimes, consist of the Canadian Provinces of Nova Scotia, New Brunswick, and Prince Edward Island. They are located in the eastern parts of the country alongside Newfoundland and Labrador and making up Atlantic Canada. The region is located along the Atlantic coast and includes the Gulfs of St. Lawrence and Maine. The term "maritime" means "of the sea". The areas surrounding the sea are thus defined as Maritimes. All Canadian provinces except Saskatchewan and Alberta border the ocean and are universally Maritimes. However, in Canada, the term "Maritimes" has been historically linked to the three provinces bordering the Atlantic.
Society and Culture
The people of the Maritimes are predominantly whites with Western European heritage. The majority traces their origin to Scotland, Ireland, England, and the Acadian. Their ancestors migrated to the other region to work in coal and steel mines. The black population is mainly found in Nova Scotia and southern New Brunswick. A majority are the descendants of the African Americans who sought refuge in the area during 1812. The aboriginals of the three provinces are the Mi'kmaq Nation and the Maliseet Nation. Unlike the other two provinces, New Brunswick's culture is significantly influenced by the French who account for 31% of the population. It is the only Canadian province where the citizens speak both English and French as the official languages.
Economy
The Maritime region has a low population compared to the Central Canadian provinces. As of 2016, it was estimated that 1.82 million inhabited the region. The main economic activities include exporting of manufactured goods, natural resources, and the service industry. Fishing, farming, mining, and logging are the key natural resource activities in the area. The third and fourth quarters of the 19th century witnessed the introduction of steel to Trenton, Nova Scotia. Subsequently, the growth of the steel industry led to the development of coal mining. However, the twentieth century witnessed a surge in technology which led to the withering of the industries in the region. Trade ties with the US and Europe focused on the more populated areas of Ontario and Quebec. The coastal areas, especially those in Prince Edward Island, are popular tourist attractions. The southern shores of Nova Scotia and the Bay of Fundy in New Brunswick are also popular tourist sites. Offshore exploration of gas and crude oil has led to the modernization of ports, rail, and road networks.
Maritime Climate
The Maritime region experiences a humid continental climate with warm summers. In Nova Scotia, for example, the temperature difference between winter and summer is narrow unlike in other parts of Canada. Inland New Brunswick resembles continental areas during the winter. Yarmouth in Nova Scotia is highly influenced by the marine and experiences an oceanic microclimate. However, winter nights are cold in the coastal areas.