Canada's first national park, considered the flagship of Canada's park system, is the famous Banff National Park. Banff is located in the province of Alberta, around 80 miles (129 kilometers) away from Calgary and 260 miles (418 kilometers) from Edmonton, the province's capital city. From Calgary, an hour and a half drive will take you to Banff's picturesque lakes and snowcapped mountains.
Banff National Park History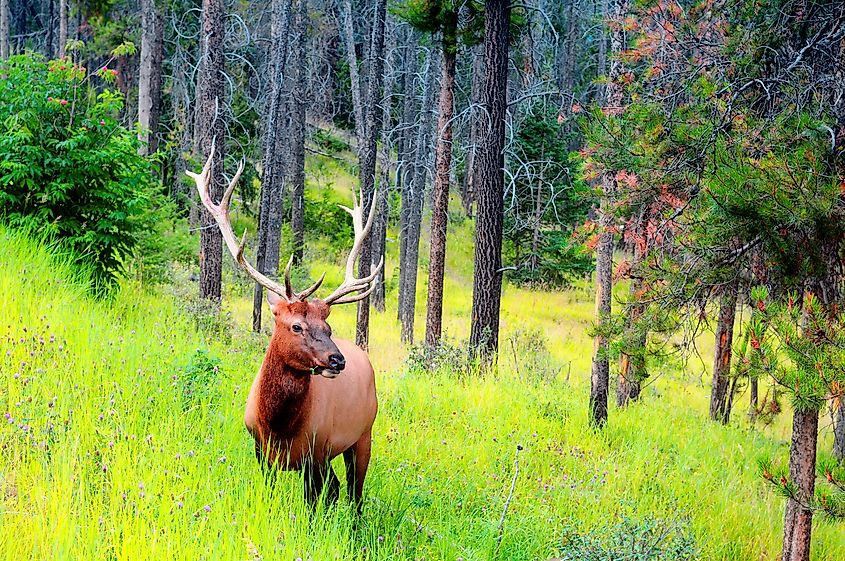 The area where Canada's first national park now sits was long considered a sacred site by the indigenous peoples who have lived along the foothills and forests of the Canadian Rocky Mountains. They gathered medicinal plants here, soaked in the natural hot springs which they believed cured ailments, hunted animals, and caught fish from its beautiful lakes.
In 1883, a decade after the construction of the Canadian Pacific Railway (Canada's coast-to-coast railway system), three railway workers stumbled across natural hot springs at "Siding 29". The site is now popularly known as Sulphur Mountain. Soon after discovering the potential of the place, the Canadian government created a reserve to protect the area. It covered 26 square kilometers and was called the Banff Hot Springs Reserve. In 1887 the park was expanded to include Lake Louise and other surrounding areas. It was first called the Rocky Mountains Park of Canada and was later renamed Banff National Park, Canada's first-ever National Park. In 1984, Banff National Park was included in the "Canadian Rocky Mountain Parks" UNESCO World Heritage Site.
Since then, Banff has been known the world over for its enthralling sights, turquoise glacier lakes, picturesque mountains, and its charming resort town that serves as a base for those who want to explore Banff.
Banff Today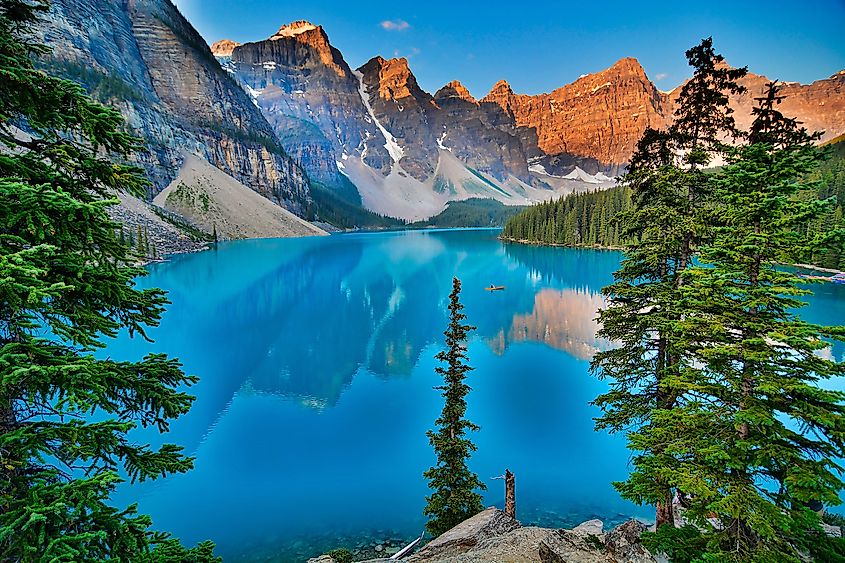 Canada's first national park now covers an area spanning 6,641 square kilometers that are nestled at the foot of the Canadian Rockies. It attracts millions of visitors each year who come to enjoy the sights; engage in activities like paddling, fishing, or hiking; and dip in its famous hot springs.
Its most iconic spot, Lake Louise, has been photographed and featured in many travel magazines and postcards. It has inspired paintings and other artworks because of its jaw-dropping beauty and surreal scenery. Other famous areas  in the park include the serene Moraine Lake that's surrounded by ten snow-capped mountains; the Johnston Canyon with its dramatic canyon walls and waterfalls; Sulphur Mountain with its gondola that affords a picturesque view of the park; Lake Minnewanka, known among locals as the water of the spirits; and the blue glacier-fed lake called Peyto Lake among many others.
Over a hundred years after it was established, the park now has several hotels and lodges along the lakes, restaurants, shops, and many other businesses in the resort town that depend largely on tourism. Around three to four million visitors come to Banff National Park each year with numbers even reaching 4.2 million in 2018.