Where Is Uber Headquartered?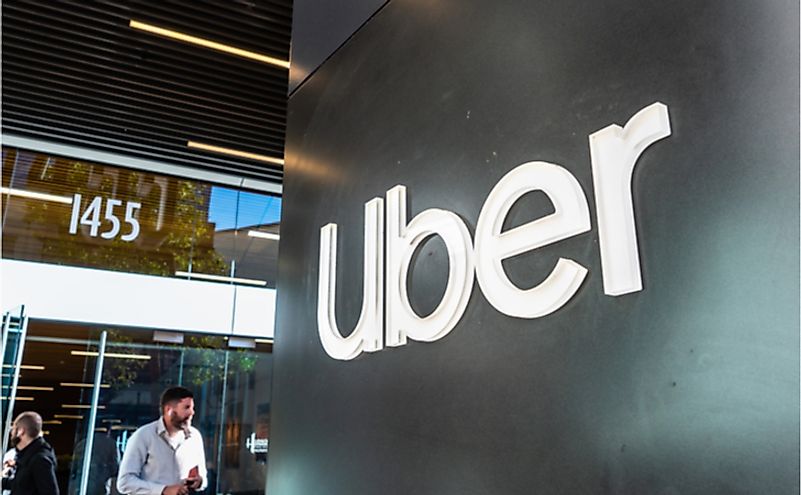 Uber is an American-based transportation network company that operates worldwide. It was founded by Garrett Camp and Travis Kalanick in 2009. The company has generated so much popularity in only 10 years of its existence as it offers vehicle hire and delivery services. So far, its services are accessible in 785 metropolitan areas that are based in 63 countries. The three major owners of the Uber Company are Softbank Group, Benchmark Capital Partners, and Travis Kalamick. As of 2018, the company's revenue was $11.27 billion. The CEO of the company is Dara Khosrowshahi. Uber is headquartered in San Francisco, California in the USA.
The Uber Headquarters
The main headquarters utilized by the Uber Company is in San Francisco, US. The first building is an 11-story building located at 1455 3rd Street which occupies an area of 268,080 square feet. On the other hand, the second building is a 6-story building located on the 1515 3rd Street covering an area of 423,000 square feet. The two buildings are interlinked with each other. The Uber headquarters in San Francisco was designed by the SHoP Architects in partnership with the Studio O+A for $250 million. It was opened for official use in 2017. Besides the main Uber headquarters in San Francisco, the company has more offices located across the city such as its leased space in 555 Market Street and 685 Market Street. Another office is located at Pier 70.
Apart from the offices located in San Francisco's Mission Bay, other Uber offices are located in other US states as well as other countries in the world that receive their services. Examples of US states that have Uber include Alabama, Arizona, Colorado, Delaware, Florida, Georgia, Illinois, Idaho, Kansas, Maryland, Michigan, New Jersey, and North Carolina among others. On the other hand, countries other than the US where Uber operates include Netherlands, Amsterdam, India, Canada, Mexico, France, Germany, Poland, Scotland, Kenya, Jordan, Egypt, Nigeria, and Australia among others. Most of these countries have Uber offices and country headquarters.
Challenges Faced by Uber In Its Expansion
One of the challenges that the Uber business faces is the opposition in some countries that feel that it is not well regulated. Secondly, there has been opposition to the Uber drivers by the local taxi drivers who feel threatened by the operations due to the variations in pricing. Traditionally, the local taxi drivers were more expensive compared to the low Uber ride charges. Thirdly, Uber has been criticized for not paying its drivers well. Besides, drivers are categorized as "contractors" rather than "employees" which results in them forfeiting rights and remedies provided under the employment laws.