Where Is The Headquarters Of Nestlé S.A.?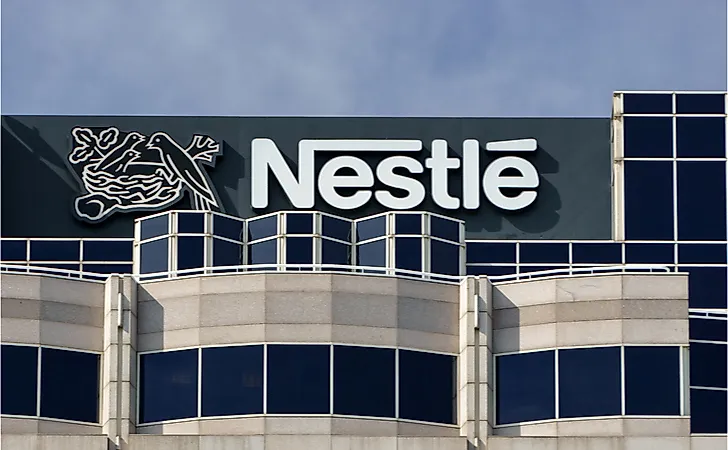 What Is Nestlé?
Nestlé S.A. is a Swiss multinational company that specializes in a wide range of food and beverage manufacturing. The company produces 29 brands that include snacks, pet food, frozen food, ice cream, dairy products, confectionery, tea and coffee, breakfast cereals, bottled water, medical food, and baby food. Nestlé generates annual sales of more than US $1.1 billion, operates 447 factories in 189 countries, and has 339,000 employees. Nestlé is also one of the biggest shareholders of L'Oreal, which is the largest cosmetic company in the world. Since 2014, the company has ranked as the world's largest food company in terms of revenue, among other metrics. In 2017, the company was ranked 64th on the list of Fortune Global 500 companies, and in 2016 it ranked 33rd on the Forbes Global 2000 list of the largest companies. Some of the company's leading brands are Milo, Toll House, Maggi, Nespresso, KitKat, and Nescafé. The company's headquarters is located in Vevey, Vaud, Switzerland, but it also has 115 offices located in 113 countries around the world.
History of Nestlé
The origins of Nestlé can be traced back to the formation of two Swiss companies in the 1860s that would later merge to form Nestlé. In 1867, Henry Nestlé formulated milk-based baby food, and the following year Daniel Peter began perfecting Nestlé's invention of the milk chocolate manufacturing process, which took about seven years. In 1875, Henri Nestle sold his company and factory, but the company retained the name Société Farine Lactée Henri Nestlé. In 1905, Nestlé merged with the Anglo-Swiss Condensed Milk Company to form the Nestlé and Anglo-Swiss Condensed Milk Company. The name was retained until 1947 when it was changed to Nestlé Alimentana SA as a result of an acquisition. The company's present name was adopted in 1977.