Where Does the Prime Minister of Canada Live?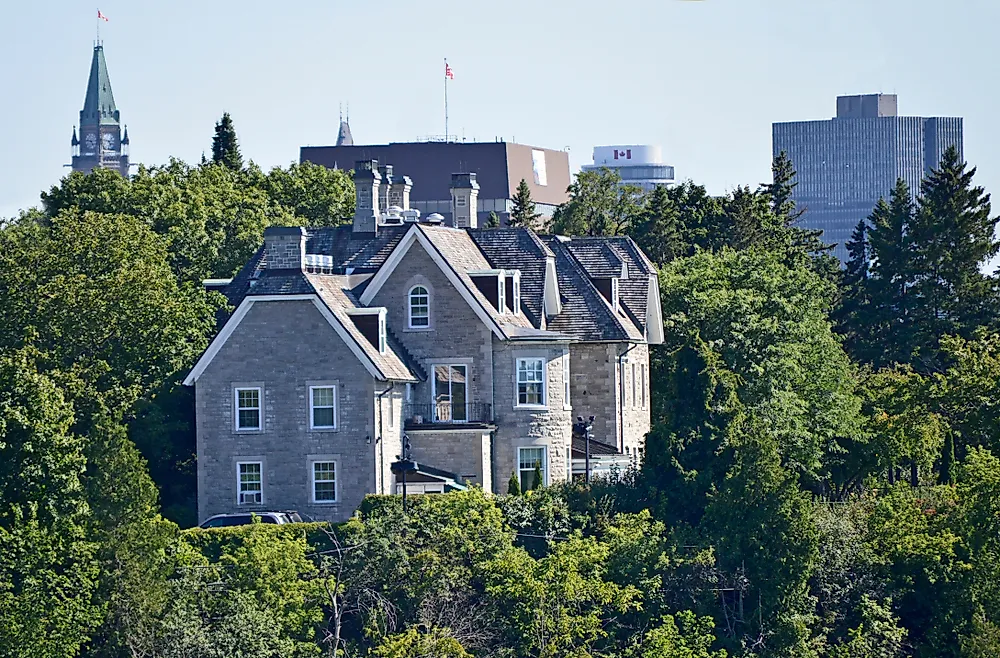 The official residence of the prime minister of Canada is 24 Sussex Drive. It was previously known as Gorffwysfa and is now popularly known as 24 Sussex. It is located in New Edinburgh, Ottawa, Ontario. Joseph Merrill Currier built the residence between 1866 and 1868. 24 Sussex has been the official residence of the prime minister since 1951 and is one of two official residences, the other being the Harrington Lake near Gatineau Park.
History of 24 Sussex Drive
Joseph Merrill Currier built the residence in 1868 as a gift for his wife, Hannah. After Hannah's death in 1901, the building was sold to William Edwards for $30,000. In 1943, the government expropriated the building on claims that it was built on public land on the banks of the Ottawa River. Edwards disputed the claim, but he died a year later before the case was settled. The government refurbished the property in 1950 and declared it the official residence of the prime minister. Louis St. Laurent was the residence's first occupant in 1951, and since then all prime ministers have occupied the building except Kim Campbell and Justin Trudeau. Campbell resided at Harrington Lake while Justin Trudeau lives at Rideau Cottage. Several buildings around Ottawa are available for use as the prime minister's residence including Laurier House. In November 1995, André Dallaire gained access to 24 Sussex and confronted the prime minister's wife in what was viewed as an assassination attempt. The building's security was overhauled after the incident with the addition of more guards, security cameras, crash proof barriers, and manned gates.
Use of the Building
Unlike the White House or 10 Downing Street, 24 Sussex is exclusively designated as a residential place. The prime minister performs official duties at the designated office of the prime minister. However, informal meetings are held at the prime minister's residence. Although 24 Sussex drive is not recognized as the office of the prime minister or bearing bureaucratic functions, protesters have held demonstrations in front of the building. In 2006, farmers drove a convoy of tractors along the roads close to the building. In 2007, Greenpeace protesters chained themselves to the gates and erected barricades preventing access to the building.
Renovation of the Residence
24 Sussex Drive is currently unoccupied because of its current condition. Incumbent Canadian Prime Minister Justin Trudeau resides at Rideau Cottage. The citizenry and former prime ministers are divided on what should be done to the residence. There have been calls to renovate the building, but some experts and economists argue that it would make sense to tear down the building and construct a new one in its place. Until a decision is reached, 24 Sussex Drive remains abandoned.