When Does Hurricane Season Start and End?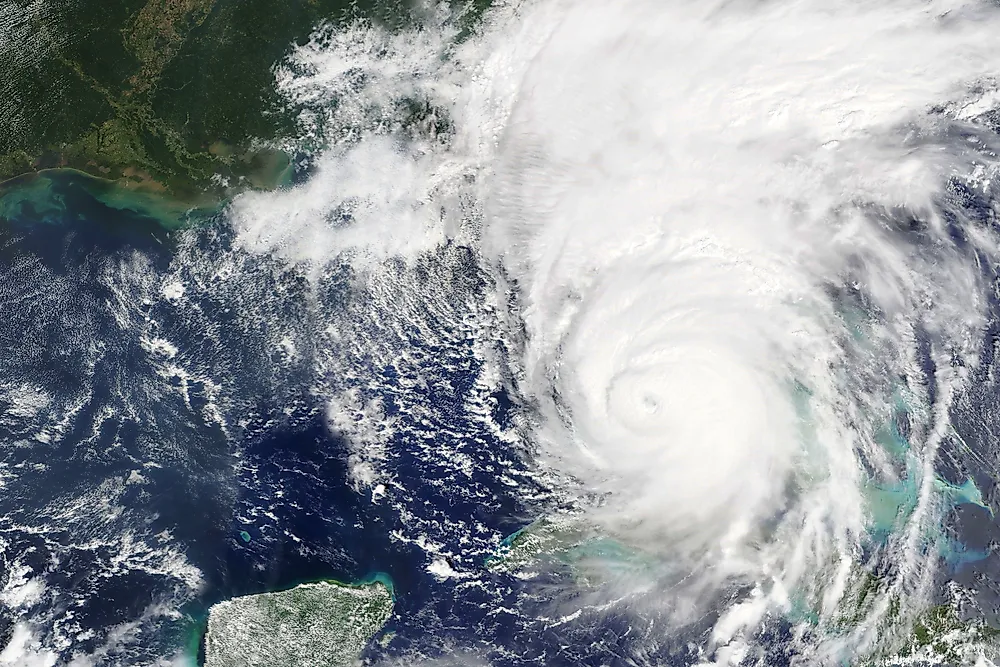 North American region is not new to hurricanes. Bordered on both sides by two vast oceans and straddling through two different climatic regions, it is no surprise that these massive storms frequently hit the continent every year. A hurricane is a rapidly rotating storms system that has a low-pressure center, called an eye, and powerful winds that produce heavy rain. Hurricanes have their season, a period when they are felt more frequently than usual with devastating impacts.
History and Concept
The first time the idea of defining hurricane seasons was conceived in 1935 when the hurricane circuits system was created and set up along the Atlantic and Gulf coasts. The process took 20 years to complete upon which the official dates for the commencement of the hurricane season was set between June and November. During these months several reconnaissance planes would be sent out across the Atlantic and the Gulf of Mexico to check for any potential storm that could be brewing up.
Start and End of Hurricane Season
Hurricane season begins on June 1st and ends on November 30th. The forecast for the current 2018 hurricane season is already underway, and so far the Atlantic region has already experienced four major hurricanes. This was a slight drop from 2017 when the hurricane season gave rise to more than ten storms in the space of 10 weeks with hurricanes Harvey, Irma, and Maria causing the most damage. The hurricanes raked up costs of about $250 billion making it the most expensive hurricane season ever recorded in the satellite era.
Preparing for Hurricane Season
Since the system of monitoring hurricanes was set up, dealing with hurricanes has been a lot easier and allows people to be more prepared. People in areas that are highly susceptible to storms usually conduct drills months before. These drills usually include mass evacuation to higher and safer grounds. Once the season starts, regular emergency alerts are broadcasted as much as possible to keep people abreast with the real-time information as it develops. Residents usually stock up food, water, and emergency power backup plans. Determining ways of communicating with others if communication lines get cut is also very important. There are safe houses that are set up all over the hotspots where people can shield themselves from strong winds once the hurricane hits.
Hurricane Statistics
The 2018 hurricane season has been described as one of the slowest with the first one, Hurricane Beryl, popping up on July 6th over the Atlantic. The 2017 season was the busiest season in recent memory with 17 storms forming, 10 of them turning into hurricanes. Hurricanes Irma and Maria reached category 5. The hurricane season with the most deaths was the 2005 which led to 1,518 fatalities, Hurricane Katrina, which was a category five storm, caused the most damage that season after it struck the Gulf Coast in August. Katrina alone was responsible for 1,245 deaths and $125 billion in losses. In some places, water flowed 12 miles inland from the beach.