8 Hurricanes That Struck The US In 2017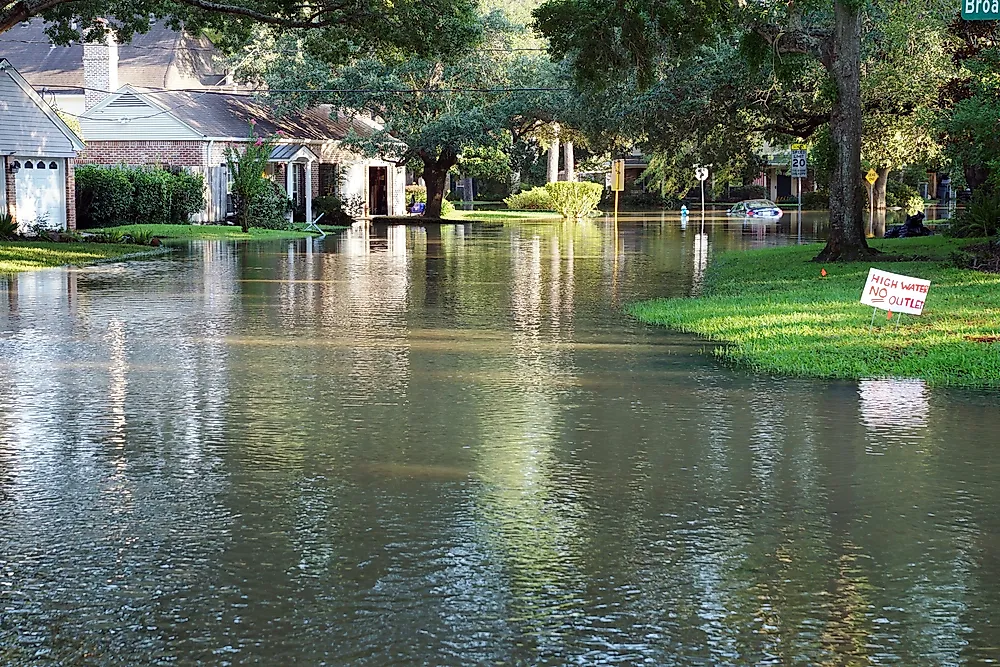 The hurricanes that hit the US in 2017 were amongst the most costly hurricanes in the history of the country. The damages incurred amounted to about 150 billion dollars. According to the weather specialists, the intensity with which the hurricanes struck can be attributed to global warming effects. In 2017 alone, the United States became victim of 10 hurricanes. Approximately 600 people lost their lives.
7.
Hurricane Gert
Hurricane Gert was a Category 2 storm which arose between August 13 and August 17. It was the second hurricane among the 2017 United States hurricanes. Two casualties were reported to have been swept by rip currents at the Outer Banks and Nantucket in North Carolina and Massachusetts respectively.
6.
Huricane Harvey
Hurricane Harvey hit Texas, US from August 25, 2017 to September 2, 2017. The hurricane was a Category 4 storm that caused a damage amounting to $125 billion. It also affected an estimated number of 13 million people. Consequently, it became the most disastrous hurricane ever besides Hurricane Katrina. Hurricane Harvey affected persons and property in Kentucky, Mississipi, Louisiana, and Tennessee. The number of people who died during Hurricane Harvey was slightly above 80.
5.
Hurricane Irma
Hurricane Irma came after Hurricane Harvey. It was a Category 5 storm and was said to be the largest Atlantic storm ever witnessed. The storm hit Antigua, St. Kitts and Nevis, Anguilla, Bahamas, US Virgin Islands, and Barbuda among other places. The estimated damage caused was $100 billions and the death toll was at least 61 people.
4.
Hurricane Jose
Hurricane Jose was a Category 4 hurricane which affected areas such as the northern Leeward Islands, Bermuda, Nova Scotia, Bahamas, and east of the US coast. It was the 2017 Atlantic hurricane that lasted the longest since Hurricane Nadine that struck in 2012. However, only one death was reported and a damage of $2.84 million suffered.
3.
Hurricane Maria
Hurricane Maria was a Category 5 storm that hit the Carribean Island of Dominica. Then it reduced to Category 4 and hit Puerto Rico. Within a period of 85 years, it was the strongest storm to ever it Puerto Rico. Other islands affected were the Virgin Islands, Turks, and Caicos. According to CNN, there were 499 reported deaths caused by the hurricane.
2.
Hurricane Nate
Tropical Storm Nate affected Costa Rica, Nicaragua, and Honduras. It led to deaths of a minimum of 28 people. It was followed by Hurricane Nate which hit the mouth of the Mississippi River on October 7, 2017. It was a Category 1 hurricane hence was not as destructive as Hurricane Harvey.
1.
Hurricane Eugene
A category 3 storm, Hurricane Eugene was caused by a storm whose speed was initially 70mph only. However, with time the storm rose to 115mph. The hurricane which lasted for several days led to 700 medical emergencies and 800 rescues in Huntington Beach and Los Angeles County. The hurricane occurred on the Pacific Ocean.
Hurricane Fernanda
Hurricane Fernanda was also a Pacific Hurricane. It was a category 4 storm which recorded the strongest hurricane ever to occur at low attitudes on the East Pacific. It got to a peak of 145 mph winds and lasted 10 days from July 12 to July 22.