World Facts
What Was the Kindertransport?
The Kindertransport was a rescue operation of Jewish children from Austria, Czechoslovakia, Nazi Germany, and Poland to the UK and other European nations.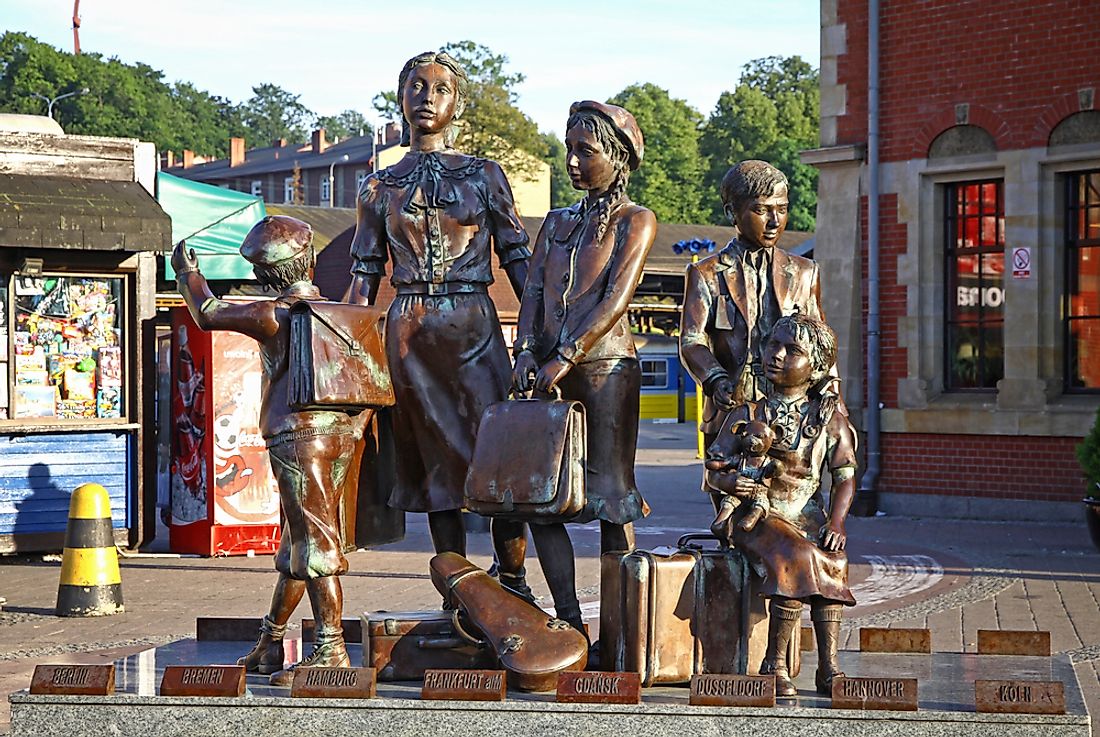 The Kindertransport was a rescue operation of Jewish children from Austria, Czechoslovakia, Nazi Germany, and Poland to the UK and other European nations. It occurred over a period of nine months between 1938 and 1940. The word Kindertransport means "children's transport" in German. The UK took approximately 10,000 children majority of whom had lost all their siblings during the Holocaust. The Central British Fund for German Jewry (now World Jewish Relief) and individuals like Nicholas Winton, Wilfrid Israel, and Solomon Schonfeld took lead roles in the project.
The Proposal in the UK
Since Britain did not permit immigration of unaccompanied children and babies, the UK cabinet had to debate and prepare a bill which allowed special consideration for the program. The initial target for the Jewish agencies was 15,000 unaccompanied children and promised to find families that would host all the children for a short period of time as they were to stay in Britain temporarily. The agencies also promised that none of the children would become a financial burden to the host country and in return, Britain promised to fasten the immigration process.
Procedure and Transport
The Movement for the Care of Children from Germany, later rebranded to Refugee Children's Movement (RCM) sent out appeals to British families on November 25, 1938, urging them to volunteer and host the children while other operatives were on the ground organizing transportation for the children. They gave priorities to those at most risk of being killed like teenagers in concentration camps, children in Jewish orphanages, children with a parent in a concentration camp, and children whose parents were not capable of taking care of them. The children were to carry minimal belongings. His Majesty's (George VI) Government also approved for the children to enter without visas. On December 1, 1938, the first group of children left Germany for Britain. Most children traveled by train through the Netherlands into the British port of Harwich.
On December 2, the first 200 children arrived in Harwich followed by other groups. From here, they traveled to London and other cities where volunteers took them to different foster homes. Mrs. Gertruida Wijsmuller-Meijer organized the first Kindertransport from Austria on December 10, 1938 after negotiations with the authorities who, on short notice, gave her 600 children to frustrate her ambitions to transport them to any destination. Nonetheless, she managed to send 500 to Britain and 100 to Holland. She would later, on May 14, 1940, facilitate boat transport for 74 children from Holland to the UK after Germany invaded the country. Belgium, France, and Sweden also accepted some children through the facilitation of Jewish communities in the countries. Kindertransport from Poland started in February 1939 while from Czechoslovakia started in March 1939 after Germany invaded the country. Kindertransport ended on September 1, 1939 after the declaration of war. After the end of Kindertransport, Britain sent 160 children who had no foster families to the Whittingehame Farm School, Scotland. Habonim, and Bnei Akiva, Jewish youth organizations, also hosted several children hostels in the UK.
Life After Kindertransport
After the end of the project, most beneficiaries worked in food production, nursing services, British armed forces, and other industries that supported war activities. After the war, some of the children who had become adults worked in Britain, contributing to the rebuilding of the nation. Some children also managed to reunite with their families in different countries whereas others painfully discovered that their parents had died. Nazi soldiers also killed many Kindertransport children in Belgium and Holland after Germany invaded the countries.
Some of the Kindertransport children grew to become notable people. They include Alfred Bader who became a philanthropist in Canada, Alfred Dubs, Baron Dubs who became a politician in the UK, as well as Rolf Decker the former US Olympian. Others include British painter and Arno Penzias and Walter Kohn (American physicists and Nobel laureates).
About the Author
Mark is a student at Maseno University and community commentator in Kenya. Mark also has interests in geography, African history, and international development.
This page was last updated on April 16, 2018.
Citations
Your MLA Citation
Your APA Citation
Your Chicago Citation
Your Harvard Citation
Remember to italicize the title of this article in your Harvard citation.