When we think of a desert, we think of an extremely dry environment, with a landscape made of sand and extreme temperatures. However, there are different types of deserts, and their soil can be sandy, stony, or even gravelly.
Most of the desert biome indeed has a very low annual rainfall, and their plant and animal species need to adapt to the heat to survive. The same is true for the semi-arid desert biome, which is a sub-biome of the desert biome, an area that can be found only in the northern hemisphere.
How Many Biomes Are There?
Biomes are areas that have certain animal and plant species, as well as climate, i.e., a community of flora and fauna and their variations in response to the environment. There are several different biomes on our planet, along with sub-biomes, but the major types are considered to be tundra, chaparral, aquatic, forest, and desert.
Tundra is a plain without trees, with scarce vegetation and small shrubs, mainly due to its frozen ground (permafrost). Chaparral is one of the most desirable places for living because of its moderate temperatures and low rainfall. However, it can be a dangerous place due to the threat of wildfire during very dry summers.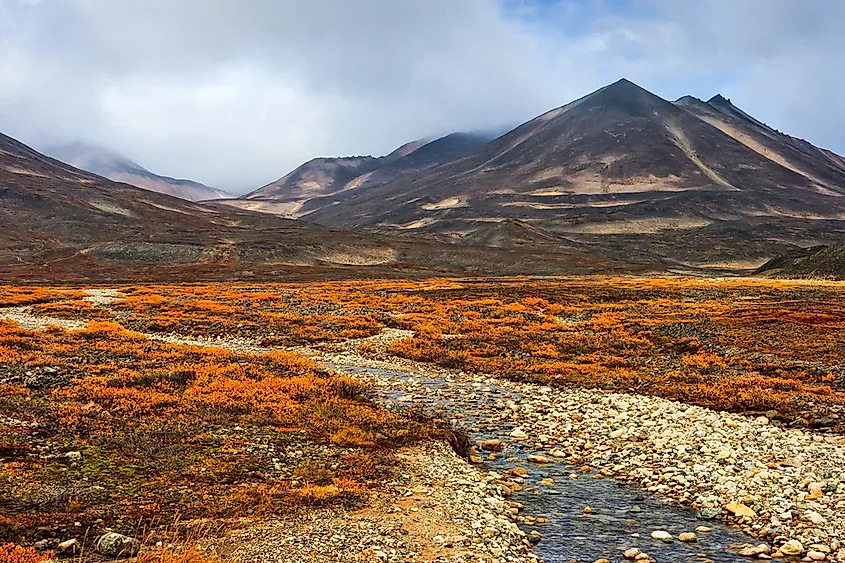 Aquatic biome is basically all the places that are covered with water, separated into two groups, Freshwater and Marine biomes. Freshwater is wetlands, rivers, ponds, while marine biomes consist of oceans, coral reefs, etc.
Forest is classified in three other biomes, the Taiga Temperate Forest and Rainforest. Finally, we have the desert biome, and this biome characterized by extreme temperatures and its instantly recognizable landscapes. Many of the animals in this biome feed less frequently than in other biomes to save their energy as they have adapted to life in the heat. This biome also has its subcategories, one of which is the semi-arid biome.
Flora and fauna Of The Semi-Arid Biome
The semi-arid biome is characterized by having less high temperatures and a more versatile plant life. The temperatures do not go past 38 degrees Celsius (unlike dry deserts), and at night they rarely go below 10 degrees Celsius. These deserts can only be found in the Northern hemisphere, and many of them can be found in the northern parts of Europe and Asia.
Unfortunately, rain does not often fall in these places (except for light rainfall during winter), and the soil is mostly shallow and sandy and thus offers less support for the plants. This is why most of the plants are not easy to approach by animals as they taste bad, have an intense odor, or have spiked to protect themselves. Most of the animals in the semi-arid biome are active in daytime as well as nighttime, animals such as birds, various insects, and reptiles who often search protection in underground burrows.
One notable species are the jackrabbits, herbivores that eat grass, twigs, and plants. They have adapted their body to the heat of the semi-arid desert (their ears are in a different position to keep a lower body temperature). There are also many owls and vultures, who developed a habit of urinating on their legs to cool off.