What is the Phonetic Alphabet?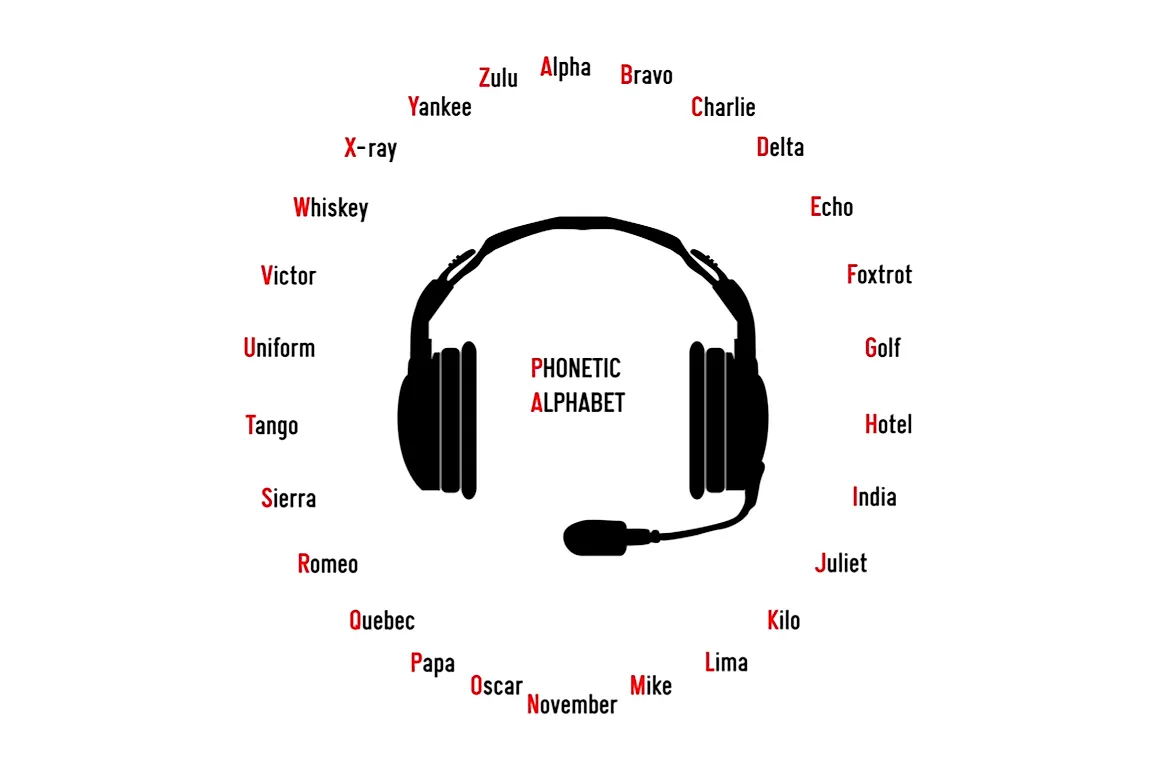 The NATO phonetic alphabet is a radiotelephone spelling alphabet that assigns code words to each of the 26 letters of the alphabet and used for international radio communication worldwide. The alphabet is also known as the International Radiotelephony Spelling Alphabet, the International Civil Aviation Organization (ICAO) Phonetic Alphabet, or the International Telecommunication Union (ITU) Phonetic Alphabet. Civilians and the military all over the world use the system.
History of the Phonetic Alphabet
The ICAO phonetic alphabet was created and adopted primarily to avoid confusion among flight crews as some letters of the English alphabet can be easily confused when heard orally. For examples, the letters "m" and "n" as well as "b" and "d" sound very similar when the name of the letter is said out loud. In transmitting information with no margin for error, a means of clearer communication needed to be established. A linguistic professor, Jean-Paul Vinay, was tasked with coming up with the phonetic alphabet system. The professor worked in close association with NATO between 1948 and 1949 until a first draft was ready to be tested in the year 1951. As with most debuts, there were problems. The majority of the pilots did not feel that the new alphabet was better than the old one and so they stuck to the old system. However, the reversion did not mean that the need disappeared. Consequently, the ICAO states improved the alphabet and a draft was ready by 1956 and is still in use today. For example, the IT sector uses the alphabet to communicate long sequences of data that may be flummoxing. Similarly, the aviation sector also uses it to communicate passenger records and flight names. The alphabet is still pivotal in today's communication despite the massive leaps in technology.
The Phonetic Alphabet
| Letter of the Alphabet | Code Word |
| --- | --- |
| A | Alfa |
| B | Bravo |
| C | Charlie |
| D | Delta |
| E | Echo |
| F | Foxtrot |
| G | Golf |
| H | Hotel |
| I | India |
| J | Juliett |
| K | Kilo |
| L | Lima |
| M | Mike |
| N | November |
| O | Oscar |
| P | Papa |
| Q | Quebec |
| R | Romeo |
| S | Sierra |
| T | Tango |
| U | Uniform |
| W | Whiskey |
| X | X-ray |
| Y | Yankee |
| Z | Zulu |