Society
What Is The Ethnic Composition Of Brunei?
Brunei's population comprises of diverse ethnic groups.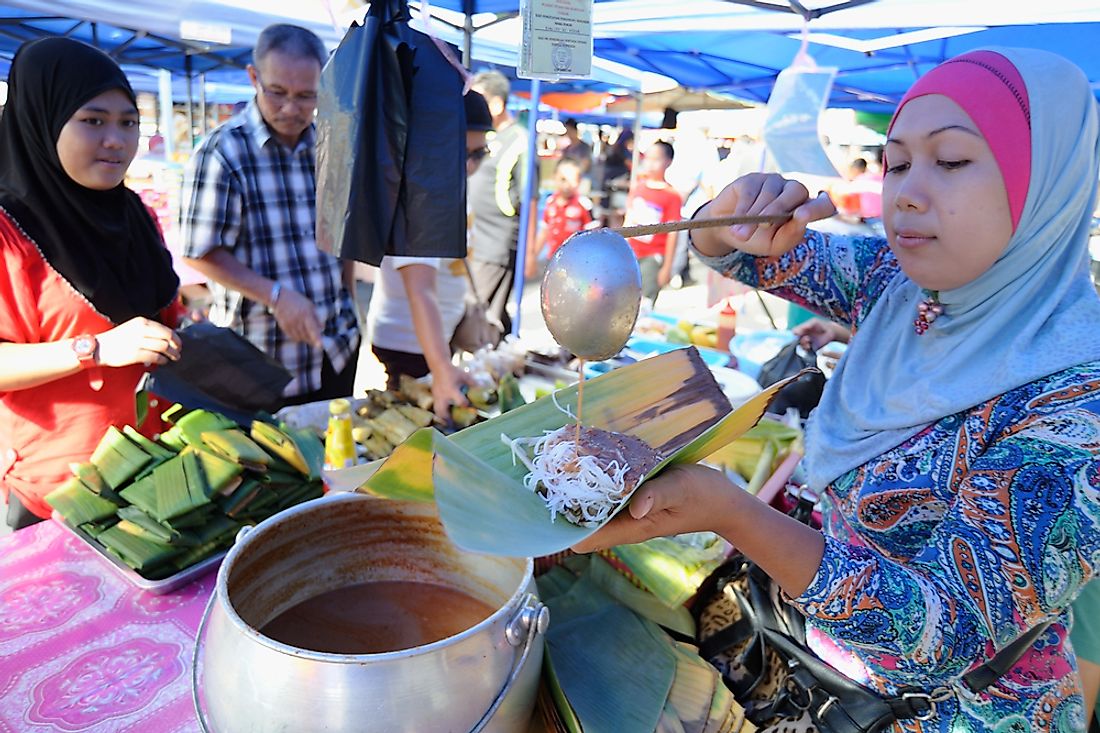 Brunei is a sovereign state in Southeast Asia along the north coast of Borneo. It is encircled by the Malaysian state of Sarawak except along the coast of the South China Sea. It is the only sovereign state on the island; the rest of the territory is either Malaysian or Indonesian. The country gained independence from the British on January 1, 1984. Brunei experienced an economic boom in the 1990s and 2000s with the GDP rising by 56% from 1999 to 2008 thanks to vast the extensive deposits of natural gas and petroleum.
Demographics of Brunei
The Citizens of Brunei are known as Bruneians. As of July 2019, the population of the country was estimated at approximately 433,000. The Malay people make up 66% of the population, 10% are Chinese, 3.4% are Indigenous people, while other races make up 20.6%. The Malay people of Brunei are similar to those in Indonesia and Malaysia.
About 25,000 Dusan and Iban tribal people live in the rainforests of the country. About 75% of the population of Brunei live in the urban environment while a further 27% reside in agricultural villages. The country has a per capita income of roughly $30,000, which is among the highest in the world. The population steadily grows at a rate of 1.6% annually. The life expectancy in 74; 3% of the population is above 60 while 30 percent is under the age of 15.
Languages of Brunei
The official language of Brunei is Bahasa Melayu. It is one of the dialects of the Malay language and is similar to Bahasa Melayu; the national language of Malaysia, and the Bahasa language of Indonesia. Bahasa Melayu is not a tonal language like Thai or Chinese and therefore easy to understand a few words. English is mostly used by the business community, as a working language, and in the education system. 
Religion in Brunei
Islam is the dominant religion in Brunei (78.8%), while Christianity (8.7%) and Buddhism (7.8%) are the minority religions. The dominance of Islam is attributed to a large number of the Malay people, most of whom are Muslim. The country adopted the Malay Islamic monarchy after independence; a system that builds and strengthens the Malay cultural influence by stressing the purpose of Islam in governance and daily life. At the same time, the philosophy promotes tolerance and coexistence with other cultures and religions.
About the Author
Victor Kiprop is a writer from Kenya. When he's not writing he spends time watching soccer and documentaries, visiting friends, or working in the farm. 
This page was last updated on July 2, 2019.
Citations
Your MLA Citation
Your APA Citation
Your Chicago Citation
Your Harvard Citation
Remember to italicize the title of this article in your Harvard citation.