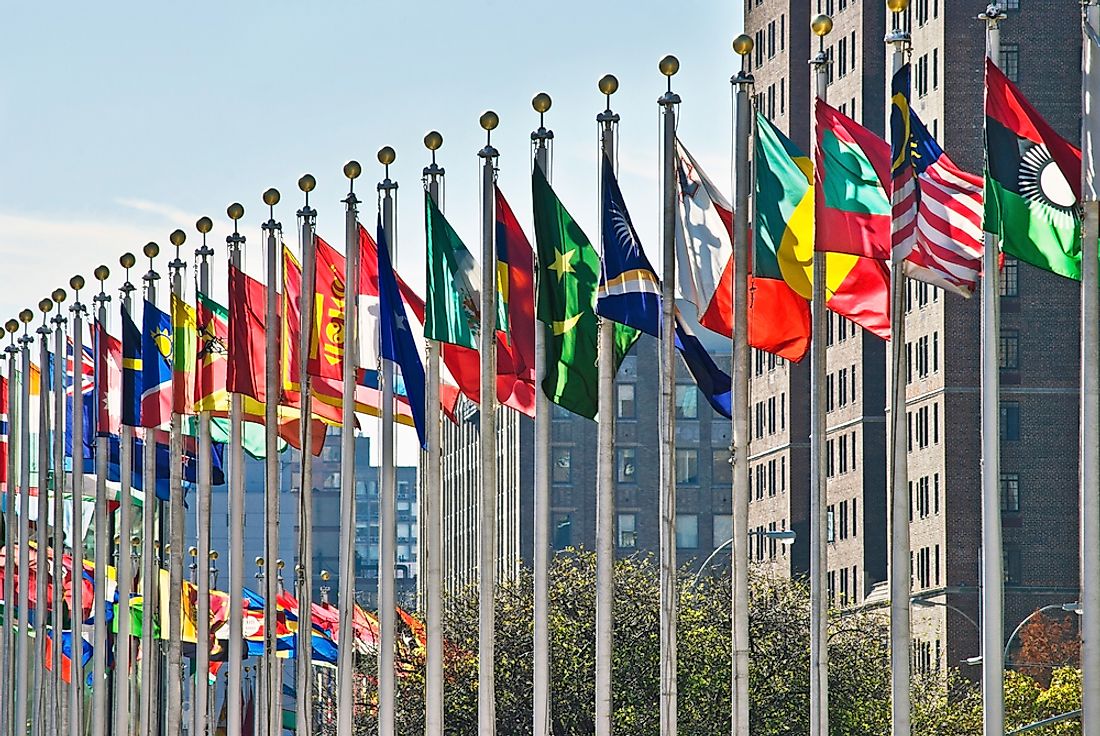 A Demonym is an adjective that is used to refer to a person from a particular place or nation. A demonym can also be used to show the origin of something for example, "English Football" refers to football played in England. Demonyms are usually in plural form. However, the "S" can be omitted to make them singular. For example; the singular form of Germans in German. When the demonym has a gender form at the end such as Irishman or Scotswoman; the gender part is replaced to fit the subject. Another demonym end with the adjective 'ish' they are considered collective demonyms and represent a group of people with similar characteristics or origins; they include English and Polish. Others have the ending in -ch / -tch such as Czech and French.
In some cases, more than one adjective can be derived from a name; in such a case, there is a subtle use of these words. The presence of more than one adjective in a noun is common in Central Asian states where one adjective relates to the nation while the other relate to the dominant ethnic group. For Example; a person from Uzbekistan is Uzbekistani and is ethnically a Uzbek. In addition, countries have different names used to refer to people from different parts of the country. For example, In Puerto Rico, people residing in the Bayamon town are called "Cowboys" or "Cowgirls." In the U.S, a person from Arizona is called an Arizonan while a person from Hawaii is called Hawaiian. In Canada, a person from Alberta is called Albertan while a person from Ontario is called Ontarian.
Most Demonyms are derived from the nouns they represent. For example, a British is from Britain, American is from America, African is from Africa, Kenyan is from Kenya, Thai is from Thailand, and a Czech is from the Czech Republic. The same applies to people from different parts of the country, for example, A person from California is called a Californian, while a person from Georgia is Georgian. However some demonyms are not derived from the noun they represent; for example, a person from the State of Indiana is called a Hoosier.
Demonyms can either be official or non-official, there can only be one official and several non-official synonyms. Officially a person from the State of Maine is called a Mainer but is unofficially recognized as a Down-easter, Mainiac, Pine Tree, and in some cases, he is referred to as a Fox.
People from a particular place can have several demonyms. They range from a general demonym and narrow down to specific. For example, a person from North America is called a North American but he can either be Caribbean, American, Canadian, or Mexican. An American can either be Michiganian, Louisianian, New Yorker, or from any of the other forty-seven states
What is a Demonym? A List of Nationalities
| Country | Demonym |
| --- | --- |
| Afghanistan | Afghan |
| Albania | Albanian |
| Algeria | Algerian |
| Andorra | Andorran |
| Angola | Angolan |
| Antigua and Barbuda | Antiguan or Barbudan |
| Argentina | Argentine |
| Armenia | Armenian |
| Australia | Australian |
| Austria | Austrian |
| Azerbaijan | Azerbaijani, Azeri |
| The Bahamas | Bahamian |
| Bahrain | Bahraini |
| Bangladesh | Bengali |
| Barbados | Barbadian |
| Belarus | Belarusian |
| Belgium | Belgian |
| Belize | Belizean |
| Benin | Beninese, Beninois |
| Bhutan | Bhutanese |
| Bolivia | Bolivian |
| Bosnia and Herzegovina | Bosnian or Herzegovinian |
| Botswana | Motswana, Botswanan |
| Brazil | Brazilian |
| Brunei | Bruneian |
| Bulgaria | Bulgarian |
| Burkina Faso | Burkinabé |
| Burma[2] | Burmese |
| Burundi | Burundian |
| Cabo Verde[3] | Cabo Verdean |
| Cambodia | Cambodian |
| Cameroon | Cameroonian |
| Canada | Canadian |
| Central African Republic | Central African |
| Chad | Chadian |
| Chile | Chilean |
| China, People's Republic of[4] | Chinese |
| Colombia | Colombian |
| Comoros | Comoran, Comorian |
| Congo, Democratic Republic of the | Congolese |
| Congo, Republic of the | Congolese |
| Costa Rica | Costa Rican |
| Côte d'Ivoire[5] | Ivorian |
| Croatia | Croatian |
| Cuba | Cuban |
| Cyprus | Cypriot |
| Czech Republic | Czech |
| Denmark | Danish |
| Djibouti | Djiboutian |
| Dominica | Dominican |
| Dominican Republic | Dominican |
| East Timor[8] | Timorese |
| Ecuador | Ecuadorian |
| Egypt | Egyptian |
| El Salvador | Salvadoran |
| Equatorial Guinea | Equatorial Guinean, Equatoguinean |
| Eritrea | Eritrean |
| Estonia | Estonian |
| Ethiopia | Ethiopian |
| Fiji | Fijian |
| Finland | Finnish |
| France | French |
| Gabon | Gabonese |
| Gambia, The | Gambian |
| Georgia | Georgian |
| Germany | German |
| Ghana | Ghanaian |
| Gibraltar | Gibraltar |
| Greece | Greek, Hellenic |
| Grenada | Grenadian |
| Guatemala | Guatemalan |
| Guinea | Guinean |
| Guinea-Bissau | Bissau-Guinean |
| Guyana | Guyanese |
| Haiti | Haitian |
| Honduras | Honduran |
| Hungary | Hungarian, Magyar |
| Iceland | Icelandic |
| India | Indian |
| Indonesia | Indonesian |
| Iran | Iranian, Persian |
| Iraq | Iraqi |
| Ireland[11] | Irish |
| Israel | Israeli |
| Italy | Italian |
| Ivory Coast[12] | Ivorian |
| Jamaica | Jamaican |
| Japan | Japanese |
| Jordan | Jordanian |
| Kazakhstan | Kazakhstani, Kazakh |
| Kenya | Kenyan |
| Kiribati | I-Kiribati |
| North Korea | North Korean |
| South Korea | South Korean |
| Kuwait | Kuwaiti |
| Kyrgyzstan | Kyrgyzstani, Kyrgyz, Kirgiz, Kirghiz |
| Laos | Lao, Laotian |
| Latvia | Latvian, Lettish |
| Lebanon | Lebanese |
| Lesotho | Basotho |
| Liberia | Liberian |
| Libya | Libyan |
| Liechtenstein | Liechtensteiner |
| Lithuania | Lithuanian |
| Luxembourg | Luxembourg, Luxembourgish |
| Macedonia, Republic of | Macedonian |
| Madagascar | Malagasy |
| Malawi | Malawian |
| Malaysia | Malaysian |
| Maldives | Maldivian |
| Mali | Malian, Malinese |
| Malta | Maltese |
| Marshall Islands | Marshallese |
| Martinique | Martiniquais, Martinican |
| Mauritania | Mauritanian |
| Mauritius | Mauritian |
| Mexico | Mexican |
| Micronesia, Federated States of | Micronesian |
| Moldova | Moldovan |
| Monaco | Monégasque, Monacan |
| Mongolia | Mongolian |
| Montenegro | Montenegrin |
| Morocco | Moroccan |
| Mozambique | Mozambican |
| Namibia | Namibian |
| Nauru | Nauruan |
| Nepal | Nepali, Nepalese |
| Netherlands | Dutch, Netherlandic |
| New Zealand | New Zealand, NZ, Zelanian |
| Nicaragua | Nicaraguan |
| Niger | Nigerien |
| Nigeria | Nigerian |
| Northern Mariana Islands | Northern Marianan |
| Norway | Norwegian |
| Oman | Omani |
| Pakistan | Pakistani |
| Palau | Palauan |
| Palestine | Palestinian |
| Panama | Panamanian |
| Papua New Guinea | Papua New Guinean, Papuan |
| Paraguay | Paraguayan |
| Peru | Peruvian |
| Philippines | Filipino, Philippine |
| Poland | Polish |
| Portugal | Portuguese |
| Puerto Rico | Puerto Rican |
| Qatar | Qatari |
| Romania | Romanian |
| Russia[15] | Russian |
| Rwanda | Rwandan |
| Saint Kitts and Nevis | Kittitian or Nevisian |
| Saint Lucia | Saint Lucian |
| Saint Vincent and the Grenadines | Saint Vincentian, Vincentian |
| Samoa | Samoan |
| San Marino | Sammarinese |
| São Tomé and Príncipe | São Toméan |
| Saudi Arabia | Saudi, Saudi Arabian |
| Senegal | Senegalese |
| Serbia | Serbian |
| Seychelles | Seychellois |
| Sierra Leone | Sierra Leonean |
| Singapore | Singapore, Singaporean |
| Slovakia | Slovak |
| Slovenia | Slovenian, Slovene |
| Solomon Islands | Solomon Island |
| Somalia | Somali |
| South Africa | South African |
| South Sudan | South Sudanese |
| Spain | Spanish |
| Sri Lanka | Sri Lankan |
| Sudan | Sudanese |
| Suriname | Surinamese |
| Swaziland | Swazi |
| Sweden | Swedish |
| Switzerland | Swiss |
| Syria | Syrian |
| Tajikistan | Tajikistani |
| Tanzania | Tanzanian |
| Thailand | Thai |
| Timor-Leste[18] | Timorese |
| Togo | Togolese |
| Tokelau | Tokelauan |
| Tonga | Tongan |
| Trinidad and Tobago | Trinidadian or Tobagonian |
| Tunisia | Tunisian |
| Turkey | Turkish |
| Turkmenistan | Turkmen |
| Tuvalu | Tuvaluan |
| Uganda | Ugandan |
| Ukraine | Ukrainian |
| United Arab Emirates | Emirati, Emirian, Emiri |
| United Kingdom of Great Britain and Northern Ireland | UK, British |
| United States of America | United States, U.S., American |
| Uruguay | Uruguayan |
| Uzbekistan | Uzbekistani, Uzbek |
| Vanuatu | Ni-Vanuatu, Vanuatuan |
| Vatican City State | Vatican |
| Venezuela | Venezuelan |
| Vietnam | Vietnamese |
| Yemen | Yemeni |
| Zambia | Zambian |
| Zimbabwe | Zimbabwean |