World Facts
Changchun – The Capital Of Jilin Province
Changchun is the capital of the Jilin province of China.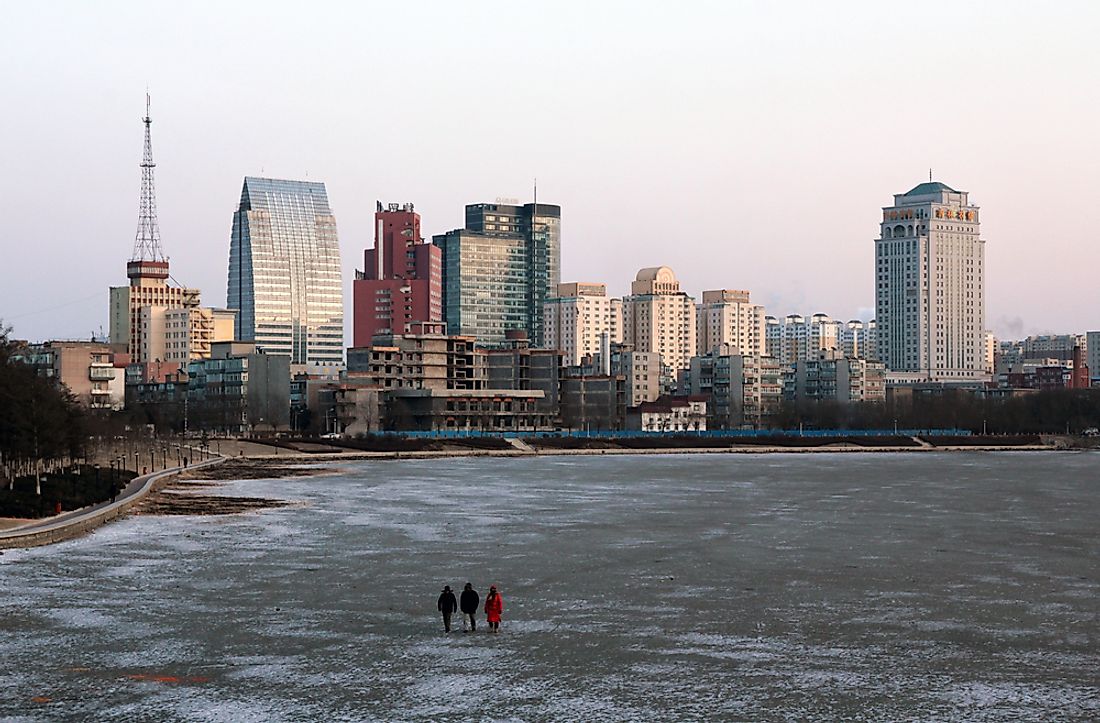 The province of Jilin is located in Northeast China. It has international borders with Russia and North Korea. It encompasses an area of 190,000 square km and is home to around 27.3 million people. The Changbai Mountains runs through Jilin's southeastern region. The highest point of the province is the peak of Paektu Mountain at 2744 m. Several rivers also flow through the province. Jilin is extremely rich in natural resources and has reserves of around 136 types of minerals including massive reserves of coal, nickel, gypsum, gold, silver, molybdenum, oil, gas, etc. Over 9,000 medicinal herbs and 27,0000 kinds of wild plants grow in Jilin. Many of these have been used to produce medicines.
Capital of Jilin
Changchun serves as the capital of Jilin. The prefecture-level and sub-provincial city occupy an area of 20,604 square km. Changchun is located centrally in the Songliao Plain and has 7 districts, 2 county-level cities, and 1 county under its administrative umbrella. It is Northeast China's biggest city and the 9th biggest one in the country. The elevation of the city is moderate as it ranges from 250 to 350 m. Hundreds of rivers and lakes dot the prefecture. Changchun experiences a humid continental climate.
Demographics of Changchun
Changchun is home to a population of around 7,674,439 individuals as per the 2010 census. It has a population density of 370 persons per square km. 96.57% of Changchun's population is ethnic Han Chinese people. Some of the major minority ethnic groups of the city include the Manchu, Korean, Hui, and Mongols.
Economy of Changchun
Changchun is an important industrial city with a large automotive sector. Hence, it is also referred to as China's "City of Automobiles". Changchun has a fast-growing economy with a GDP per capita of $9338 USD as of 2012. Other than automobile, the other important industries of the city are biopharmaceuticals, construction materials, agricultural product processing, etc. First Automotive Works, the biggest automobile company in China, is based in this city. 50% of all passenger trains in the country are produced in this city. Many trade fairs and festivals are held in the city throughout the year to attract domestic and foreign investors.
History of Changchun
Changchun was established during the rule of the Qing dynasty. Initially, it was a small trading settlement and village where fur and other natural products were traded. Towards the end of the 18th century, Changchun was promoted to the status of a city and had the name "Changchun Fu".
The city had its first railway station in 1898 that was constructed by the Russian Empire. After the Russo-Japanese War ended, Changchun came under Japanese control. It was renamed Hsinking by the Japanese and made the capital of Manchukuo, a puppet state established by them in Northeast China. After the Japanese left, and the People's Republic of China was founded in 1949, Changchun was designated as the capital of the Jilin province in 1954.
About the Author
Oishimaya is an Indian native, currently residing in Kolkata. She has earned her Ph.D. degree and is presently engaged in full-time freelance writing and editing. She is an avid reader and travel enthusiast and is sensitively aware of her surroundings, both locally and globally. She loves mingling with people of eclectic cultures and also participates in activities concerning wildlife conservation.
This page was last updated on May 7, 2019.
Citations
Your MLA Citation
Your APA Citation
Your Chicago Citation
Your Harvard Citation
Remember to italicize the title of this article in your Harvard citation.