What Is the Capital of South Australia?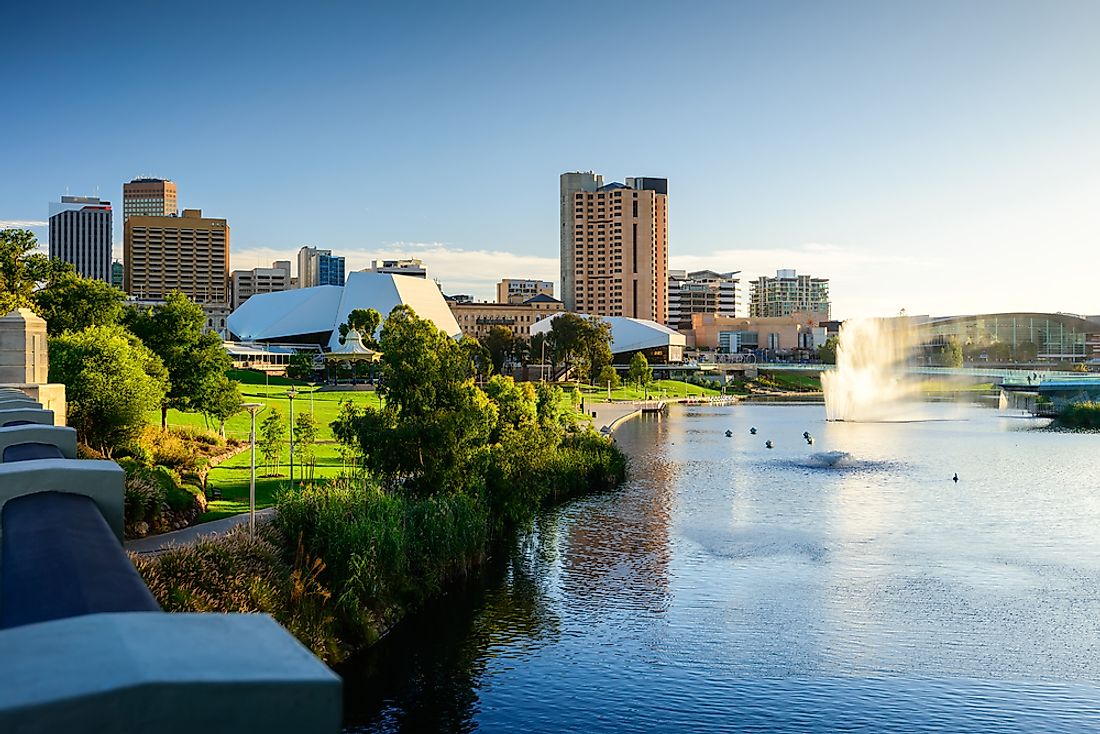 Adelaide
Adelaide is the administrative centre of South Australia. With about 1,326,354 residents living in the city, it is the fifth most populous city in Australia. More than 75% of South Australia's population lives in greater Adelaide.
History of Adelaide
The Adelaide region was home to the Kaurna Aboriginal people before it became a British settlement area in 1836. Free immigrants were settled in the area with the promises of civil rights and religious freedom. The first police unit and prison were established in the settlement in 1838 due to increased crime. The year 1938 also saw the kick off of the region's economy when livestock was introduced in the area and construction of other amenities such as a hospital, a dock at the Port of Adelaide and a customs office.
Adelaide was first connected to electricity in 1900 and tram cars started operating in 1909. It enjoyed economic prosperity before and after the World Wars with industrialisation being the backbone of its economy. Westpac House, The tallest building in the city was put up in 1988. Most of the modern infrastructure in the city was either put up or upgraded early in the 21st century with funding from the State Government.
The Economy of Adelaide
Most of the people in South Australia and Adelaide work in the social assistance and health care sector which employs about 13% of the workforce, followed by retail trade with 12%. Manufacturing of defence weapons and electronics, export and service industries also contribute immensely to the economy of the city. Adelaide's car manufacturing plant General Motors Holden assembles about 50% of the cars produced in the country. Most of Australia's defence companies are also located in Adelaide. They generate more than 1 billion AUD in revenue to the State of South Australia. Adelaide also has a reputable wine industry, and it is home to Santos, the biggest oil company in Australia, Coopers Brewery and the famous department store Harris Scarfe. By the end of 2015, the rate of employment in the Adelaide region was 7.4%.
Arts and Recreation
The arts industry in the city picked up between 1960s and 1970s. The city is home to many successful musicians and musical groups. It hosts numerous musical events annually and it also has its own musical festival known as WOMADelaide which is a four day annual event. The renowned Leigh Warren & Dancers and Australian dance Theatre are located in the city. Adelaide has its own Ideas Festival, Cabaret Festival, Film Festival, Writers' Week, agricultural show and a wine and food fair. It is home to the largest Christmas parade in the world and it also boasts numerous cultural institutions like Art Gallery of South Australia which has a collection of about 35,0000 pieces. It also has an entertainment centre, theatres, cabaret bars, pubs and a lot of concert venues.