What Is the Capital of Scotland?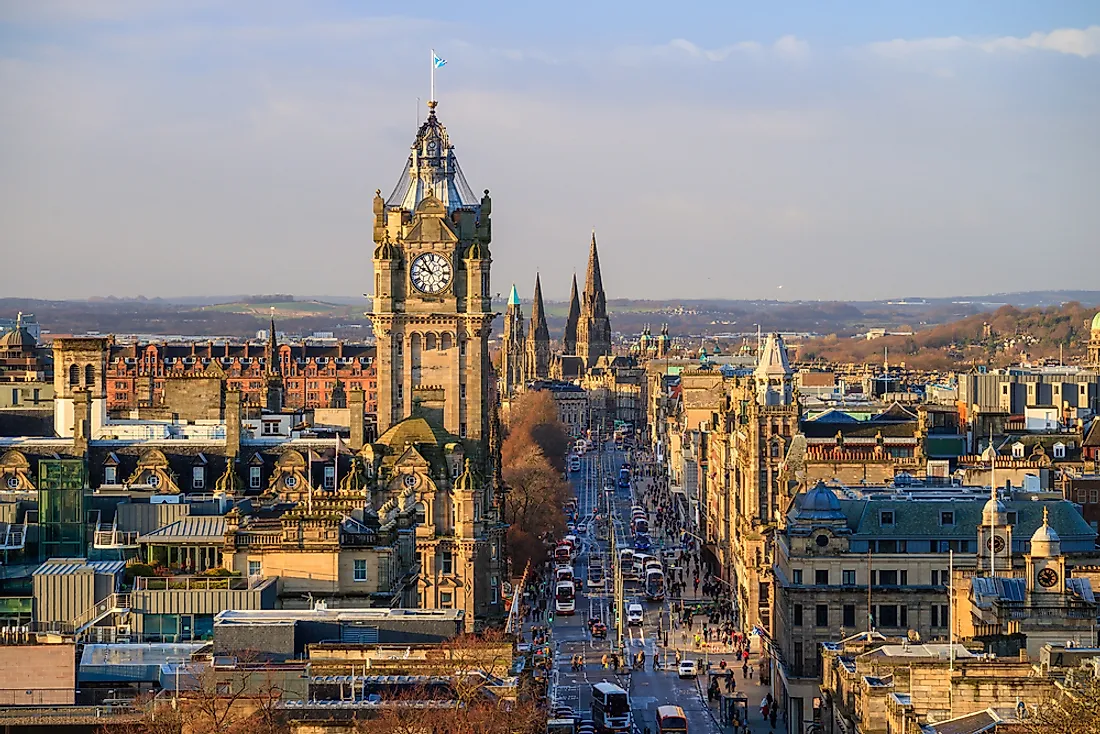 The capital city of Scotland is Edinburgh.
Where is Scotland?
Scotland is one of the countries forming the United Kingdom. Scotland initially existed as a sovereign state before coming to an agreement to join other nations in forming the United Kingdom. The country played a major role in the First World War facilitating the British militia with the necessary resources required during the war. Education has become a major distinguishing characteristic for the Scottish nation as they embrace a practice different from the rest of the United Kingdom.
The country capital has been based in the city of Edinburgh since the early 15th century. The country's legislative house is located right in the city. Edinburgh is the second most populated in the country. The capital is always a center of attention as it hosts several activities which are of national interests. The majority of institutions are based here in the capital with the most significant ones being the country's national museum, country's national library and the country's national art gallery. The old town of Edinburgh is documented by the UNESCO as a world heritage site due to its rich history.
Landscape of the City
The capital was set up around the shore of the sea. The prominent castle rock is associated with the early emergence of the capital together with the hills commonly referred to as "seven hills". Land forming processes in the capital have given rise to a volcanic plug in the city. Another predominant feature that came along with the land forming activities is a crag and tail. The glacial erosion triggered during earth movements has led to formation of Calton Hill together with Corstorphine hill.
Economy
The capital is well placed in matters of economic empowerment as it is recorded as the most stable economy for all the cities located outside London in the entire United Kingdom. The capital is unmatched for people qualified to work in different professions. This makes it to be the most among the most competitive cities economically in the UK. The major sectors that shape the economy of Edinburgh include banking, brewing, financial services, research, education, tourism and publishing. The capital attracts many foreigners coming second after London for the most visited cities in the United Kingdom. Tourism activities have been a major boost to the economy of Edinburgh owing to the numerous heritage sites and beautiful sceneries that tourists can come and enjoy.