What Is The Capital Of Kyrgyzstan?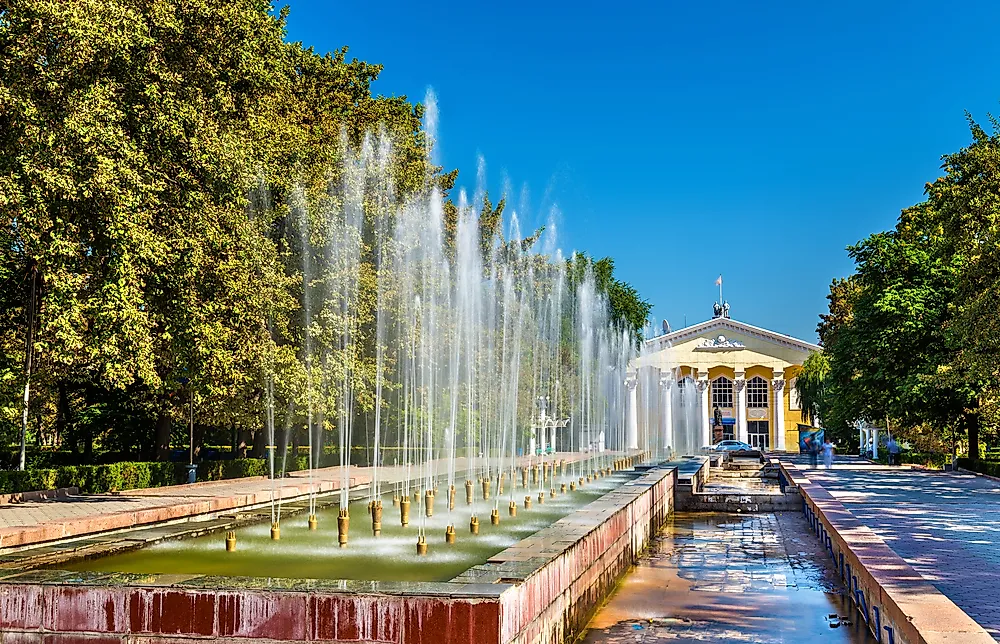 Where Is Kyrgyzstan?
Kyrgyzstan is a Central Asian nation that is surrounded by land on all sides and has a highly mountainous terrain. Kazakhstan borders the country to the north. Tajikistan lies to the southwest and Uzbekistan to the west and southwest of Kyrgyzstan. China borders the country to the east.
What Is The Capital Of Kyrgyzstan And Where Is It Located?
Bishkek serves as the capital city of Kyrgyzstan. It is also the country's most populous city and houses a population of 937,400, as estimated in 2015. Bishkek occupies an area of 169.6 square km. The city is situated at an altitude of 2,600 ft off the Kyrgyz Ala-Too range's northern fringe. The tall mountains forming the backdrop of the city offer a spectacular view. An undulating steppe landscape extends from the north of the city across the border into Kazakhstan. The area in and around the city is drained by the Chui River. Presently, Bishkek is mainly inhabited by ethnic Kyrgyz who make up 66% of the city's population and Europeans constitute around 20% of the population. Russian is the main language spoken here.
History Of The Capital City Of Kyrgyzstan
The first settlement in the area that is now Bishkek was a fortress named "Pishpek" established by Khokand authorities in 1825. The aim of establishing the fortress was to control the caravan trade route passing through the area and to collect tribute from the tribes conducting trade. However, on September 4, 1860, the fortress was destroyed by Russian forces. The destruction was carried out under the supervision of Colonel Zimmermann. Then, in 1868, a Russian settlement sprang up in the location and retained the name "Pishpek." In 1925, Pishpek became the capital of the Kirghiz Soviet Socialist Republic. The name of the city was changed to "Bishkek" on February 5, 1991. A year later, the city became the capital of independent Kyrgyzstan after the country gained independence following the break-up of the Soviet Union.
Present-Day Role Of The City As The Capital Of Kyrgyzstan
The city of Bishkek is both the country's capital and also the Chuy Province's administrative center. However, the city is itself not part of the province. The Bishkek Mayor's Office is the administrative center of the local government. The White House, the presidential office building of Kyrgyzstan, is also located here. Bishkek also serves as the financial center of Kyrgyzstan and headquarters of all the country's 21 commercial banks are located here.