Economics
What Are The Major Natural Resources Of Vanuatu?
Hardwood forests is one of the most important natural resources of Vanuatu.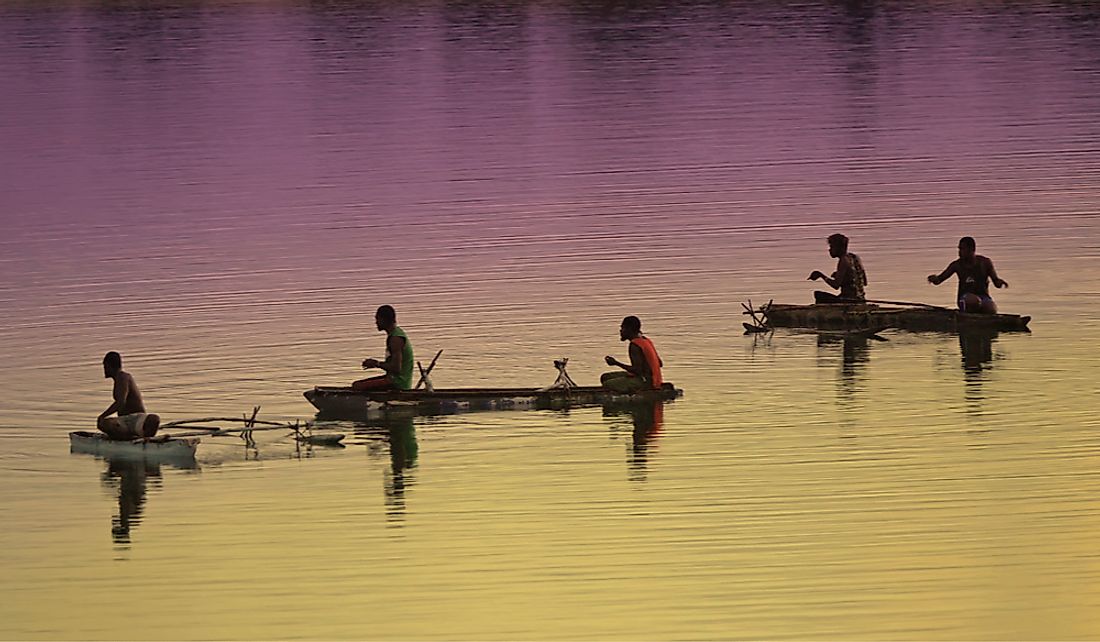 Vanuatu is an island country situated south of the Pacific Ocean. It is approximately 1,090 miles east of Australia and 340 miles northeast of New Caledonia. The economy of Vanuatu is dependent on tourism, agriculture, livestock, and offshore financial services. Fishing is also a significant economic activity but does not bring much foreign exchange. The country's major exports include beef, timber, copra, cocoa, and kava. It has been ranked as the 173rd world's safest destination for investment in 2011 in the Euromoney Country Risk Ranking. Although it has few major natural resources, Vanuatu has managed to exploit most of these resources, including fish, hardwood forests, and manganese.
Fish
The region where Vanuatu is located is rich in sea life and diversity of marine life. Fishing is a substantial economic activity for most of the people living in Vanuatu. About 99% of the population is engaged in fishing, leading to intense fishing pressure near the fishing villages and depletion of near-shore fish species. The average fishing trips are approximately 3 per week. While fishing is a major activity in Vanuatu, it contributes little to foreign earnings. Commercial fishing on the islands is conducted by both sport-fishing charter boats and locally based deep-bottom fish. Port Villa is an important port for commercial fishing, with almost 80% of the commercial catches landing there. Residents of Vanuatu are also engaged in aquaculture, with the majority of the farmers rearing giant clams. The fisheries sector is managed by the Department of Fisheries and all marine activities are required to comply with certain laws such as acquiring of fishing license from the department.
Hardwood Forest
Vanuatu has one of the large proportion of forest cover in the world. About 36% of the country (440,000 hectares) of the country is covered by forest. Forest remains the dominant landscape element of the island country. Woodland forests are one of the country's major resources. The forests occur in larger islands such as Erromango, Santo, and Efate. Because of the importance of woodland forests in generating cash income for the country through commercial lumbering, the government of Vanuatu is committed to ensuring that the forests are managed on a sustainable basis. There has been significant harvesting of hardwood on Erromango since 1994 with several smaller mills cutting the dark-colored hardwood species.
Manganese
Vanuatu has a significant amount of mineral resources including manganese and precious metal. However, the country does not have a stable infrastructure to support the large mining industry. Manganese has mainly been mined at the Forari Mine. Although the deposit is not considered to be of world-class significance, the manganese is present at a grade that is sufficient to affect the economy of the excavation project. In 2006, Vanuatu Project Management Limited, a US-based company, was contracted by the Government of Vanuatu to remove and export 500,000 tons of manganese which had been mined over 30 years ago. Since then, there have been substantial investments in building and improving infrastructure for future prospecting of manganese. Other exploration companies such as SOPAC are also currently conducting research to estimate the volumes of manganese available in the country.
This page was last updated on January 29, 2019.
Citations
Your MLA Citation
Your APA Citation
Your Chicago Citation
Your Harvard Citation
Remember to italicize the title of this article in your Harvard citation.