States With The Least Car Theft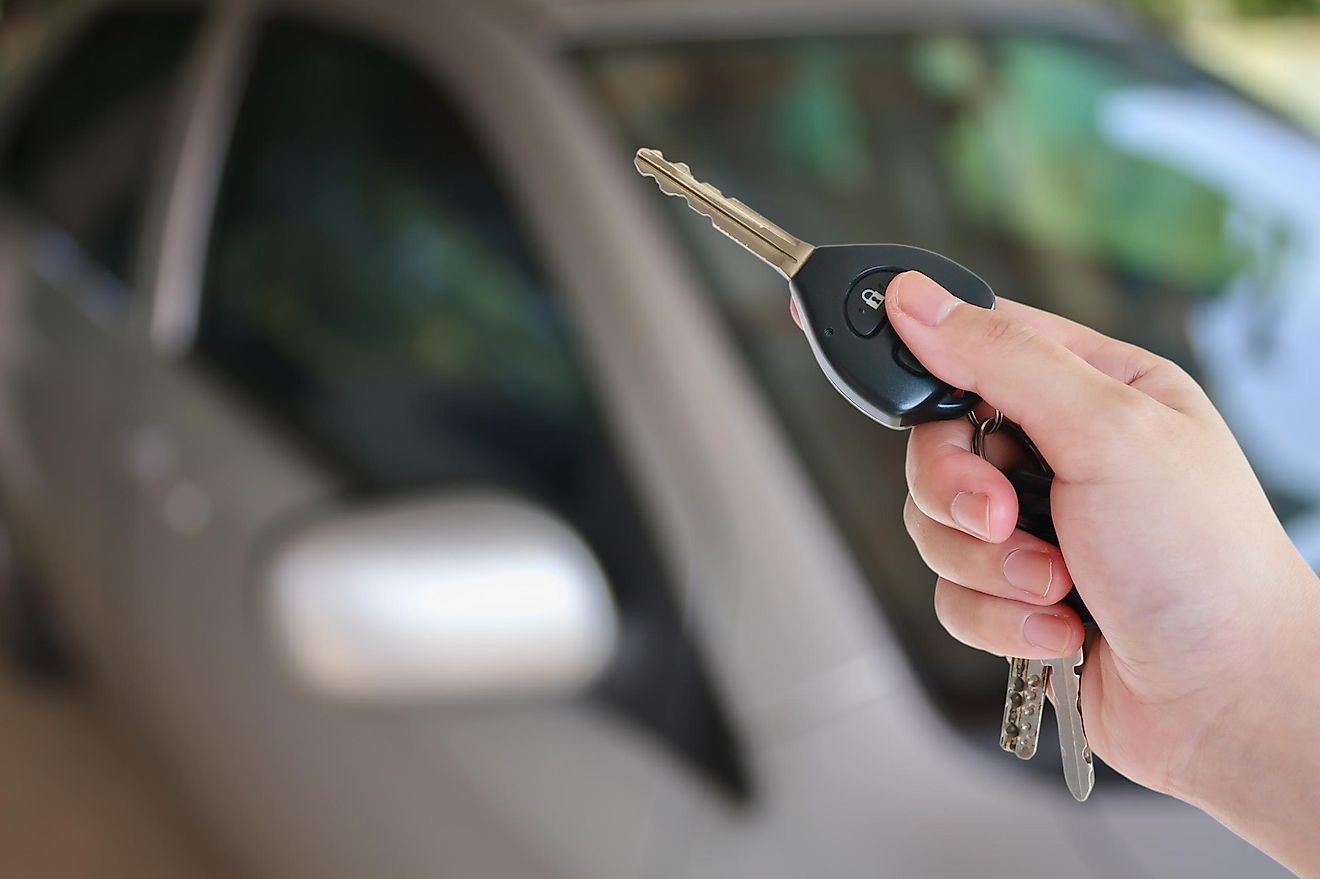 Vermont is the sole New England state that does not border the Atlantic Ocean. With approximately 70% of its overall land area covered by forests, it is the top producer of maple syrup in the United States as well. Against this rural backdrop, Vermont is considered to be an idyllic image of a safe haven for residents and visitors alike. Here, there were only 244 incidences of motor vehicle thefts reported to the National Insurance Crime Bureau in 2014, compared to the nation-leading state of Washington's whopping 8,496 car thefts in the same year. The other states with the lowest numbers of reported motor vehicle thefts in 2014 were Maine, New Hampshire, New York, Virginia, Idaho, Pennsylvania, West Virginia, Wyoming, South Dakota, and Massachusetts. Along with Vermont, these trends hint at a relative regional safe zone in the Northeast United States.
Motor Vehicle Theft Punishment
Vermont addresses motor vehicle theft in its "Grand" and "Petty" larceny statutes, with the difference the two lying in the known value of the stolen property. If the value of the stolen vehicle exceeds $900, the crime is categorized as a grand larceny, which involves a fine of no more than $5000 and/or up to ten years of imprisonment. In cases where the stolen vehicle's value is less than $900, the offense is called a petty larceny, incurring a fine of $1000 and/or up to one year of imprisonment.
Holidays Ranked by Number of Vehicle Thefts
According to a study conducted by the National Crime Bureau, in Vermont, as well as across the rest of the United States, the highest number of cars are stolen during Labor Day. Holidays with the most frequent auto thefts following Labor Day are New Year's Day in 2nd, Halloween in 3rd, Memorial Day in 4th, and Independence Day in 5th.
Not surprisingly, Thanksgiving and Christmas Day rank among the holidays with the fewest vehicle thefts, with only 1,384 and 1,225 vehicles, respectively, being stolen on these days. This could be attributed to the fact that these are the holidays that many people associate with positive feelings of happiness, kindness, and goodwill to all, or because they are holidays where citizens tend to spend time at home or with family, quite unlike Halloween or New Year's. Interestingly enough, the single day with the highest number of vehicles stolen in 2014 was not a holiday at all. On July 7th of 2014, 2,361 vehicles were reported as stolen.
The Vehicle Most Targeted for Theft in Vermont
The 2001 Ford F-150 is the vehicle stolen most often in Vermont. It's important to note, however, that there were only 10 incidences of thefts of this particular veicle in Vermont reported to the National Insurance Crime Bureau (NICB) in 2014. From that point, it goes without saying that if you want to keep your car safe, Vermont is definitely the place to be.
The main mode of transportation in Vermont is by car. In 2008, only 5.7 percent of households did not own a car, and car ownership increased further in 2014, with the total number of registered motor vehicles in Vermont rising to 605,000. This means that there is nearly one car for every person in the state, most likely owing to the fact that motor vehicle theft rate is at its lowest in the region.
Bradford – The City Safest from Vehicle Theft in Vermont
Narrowing it down further, recent FBI Crime Report data indicate that Bradford is the safest city to own a car in Vermont, followed by Bristol, Hinesburg, Swanton, Chester and Middlebury. A generally high quality of life and relatively low degree of urbanization undoubtedly contribute to low rates of automotive theft in these towns and statewide.
Car Theft Rate per State
| Rank | State | Automobile Thefts (per 100,000) |
| --- | --- | --- |
| 1 | Vermont | 38.9 |
| 2 | Maine | 60.1 |
| 3 | New Hampshire | 64.6 |
| 4 | New York | 79.7 |
| 5 | Virginia | 92.1 |
| 6 | Idaho | 101.6 |
| 7 | Pennsylvania | 102.0 |
| 8 | West Virginia | 102.5 |
| 9 | Wyoming | 103.2 |
| 10 | South Dakota | 118.0 |
| 11 | Massachusetts | 122.5 |
| 12 | New Jersey | 131.0 |
| 13 | Iowa | 133.6 |
| 14 | Delaware | 135.4 |
| 15 | Illinois | 135.5 |
| 16 | North Carolina | 137.1 |
| 17 | Kentucky | 143.2 |
| 18 | Mississippi | 150.9 |
| 19 | Minnesota | 153.3 |
| 20 | Ohio | 155.4 |
| 21 | Connecticut | 169.9 |
| 22 | Wisconsin | 172.3 |
| 23 | Rhode Island | 173.7 |
| 24 | Arkansas | 188.8 |
| 25 | Tennessee | 192.4 |