EU Member States By Employment Rate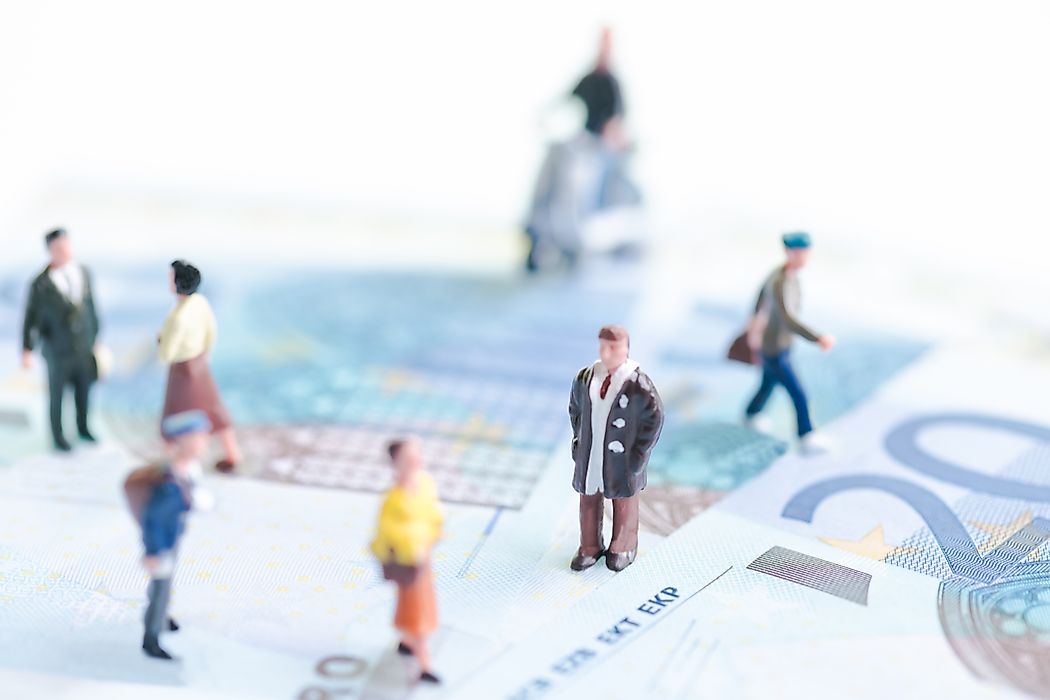 Which EU Country Has the Highest Unemployment Rate?
At 24.5 percent, Greece has the highest rate of unemployment out of all European Union member states. Although once boasting one of the strongest economies in the European Union, the Great Recession and the European debt crisis has been hard on Greece. For many years, the country's economy has been on a downward trend. However, in recent years it does seem to have been gradually approving.
After Greece, comes Spain, with an unemployment rate of 21.4%. Like Greece, Spain also has a large economy. However, the country suffered greatly in the financial crisis of the late 2000's. Like Greece, however, Spain does appear to be bouncing back.
Which EU Country Has the Lowest Unemployment Rate?
The Czech Republic, or Czechia, has the lowest unemployment rate out of all EU member states, at 3.8%. Not only does Czechia have the lowest unemployment rates in Europe, but it also has one of the lowest percentages of people living in poverty. The country enjoys a very high index of economic freedom and a sufficiently diverse economy. The Czech economy has also been enjoying growth in recent years.
Denmark has the second lowest unemployment rate out of all European Union member states, at 4.5%. Denmark may be a small country both in size and population, but it is also home to an extremely strong economy that is mostly based on services and manufacturing. Citizens of Denmark also, on average, enjoy some of the world's highest credit ratings.
The Future Outlook
Regardless of the trend for lowered rates over the past year, unemployment is still rampant in many EU states, with the rates being at their highest in Greece and their fellow Mediterranean superpower Spain. Some of the unemployment rates that were registered in this research study are rather shocking, as we look at the rates of countries such as Spain, Cyprus, Italy, and Croatia towards the top of the list. From this list, it is interesting to note particularly high rates of unemployment in South Europe, which may prove to be an area in need of increased economic attention as compared to other areas of the continent. Nonetheless, as the unemployment rates have declined in twenty-two EU member states, there is hope that this problem will likewise be curbed in those countries continuing to struggle in the years to come.
Europe Unemployment Rates
| Rank | EU Member state | Unemployment rate (%) |
| --- | --- | --- |
| 1 | Czech Republic | 3.8 |
| 2 | Denmark | 4.5 |
| 3 | Germany | 4.5 |
| 4 | Hungary | 4.5 |
| 5 | United Kingdom | 4.8 |
| 6 | Malta | 5.1 |
| 7 | Estonia | 6.5 |
| 8 | Netherlands | 6.6 |
| 9 | Luxembourg | 6.7 |
| 10 | Romania | 6.7 |
| 11 | Ireland | 7.2 |
| 12 | Lithuania | 7.4 |
| 13 | Sweden | 7.5 |
| 14 | Belgium | 7.8 |
| 15 | Finland | 8.2 |
| 16 | Slovakia | 9.5 |
| 17 | Poland | 9.8 |
| 18 | Bulgaria | 10.0 |
| 19 | Latvia | 10.3 |
| 20 | Austria | 10.6 |
| 21 | France | 10.6 |
| 22 | Italy | 11.3 |
| 23 | Slovenia | 11.7 |
| 24 | Portugal | 12.4 |
| 25 | Croatia | 13.1 |
| 26 | Cyprus | 15.8 |
| 27 | Spain | 21.4 |
| 28 | Greece | 24.5 |