Hong Kong is a coastal city, metropolitan area, and major port in the southern part of China. It has 260 peninsulas and territorial islands, and has a long, storied history.
To understand how Hong Kong relates to China, it helps to look back at the First China War, better known as the Opium War. By the 19th century, British merchants were reaping profits by trading in Chinese goods like tea, porcelain, and silk. However, the Chinese were not buying British products, and would only exchange their goods for silver.
To change things, British merchants starting smuggling opium into China, and would only take payment for these drugs in silver. They then used this silver to buy the Chinese goods. Widespread opium addiction caused the Chinese to take action to end the trade. They destroyed most of the opium, which led to later conflicts.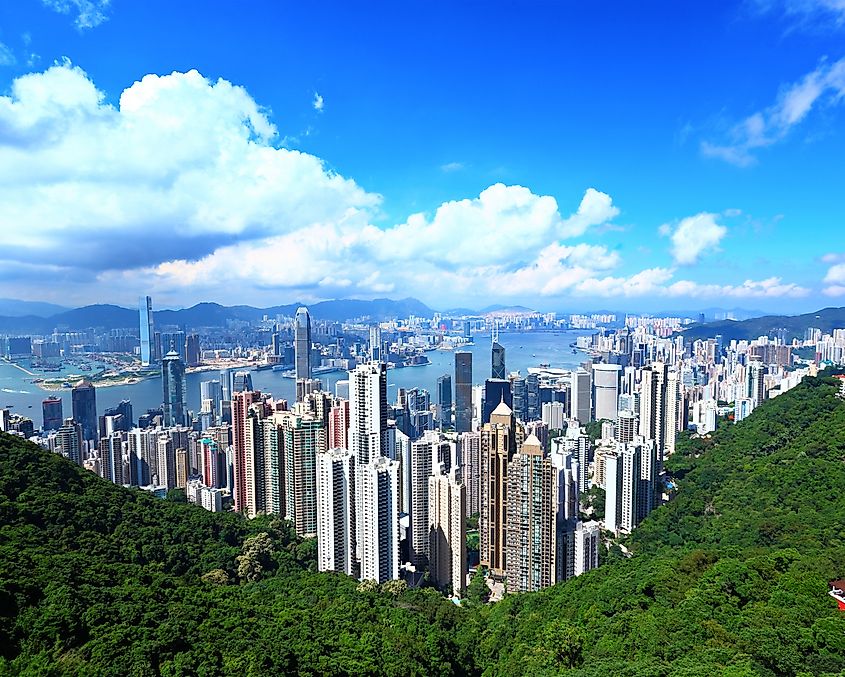 War Begins
In November 1839, the British defeated 29 Chinese vessels and evacuated British refugees from Canton. British naval forces bombarded the port of Ting-hai, and later captured several Chinese ports. After suffering more losses, the Chinese requested a truce in 1841. This was when Hong Kong and part of Kowloon were surrendered to Britain.
The war did not end until 1842, when Shanghai was captured and the Treaty of Nanking allowed the British to continue trading as they wished, including opium.
Land-Lease
Hong Kong remained under British rule until 1898. Britain negotiated a new land expansion of Hong Kong, and ended up signing a 99-year lease with China. This expired in 1997, and Britain returned Hong Kong back to China, classifying it as a "Special Administrative Region" (SAR) called the "Hong Kong Special Administrative Region of the People's Republic of China."
China permitted Hong Kong to govern itself for a period of 50 years. Hong Kong was allowed to keep many of its independent systems, and the plan was initiated under the "one country, two systems" doctrine. This is better understood as the "coexistence of socialism and capitalism."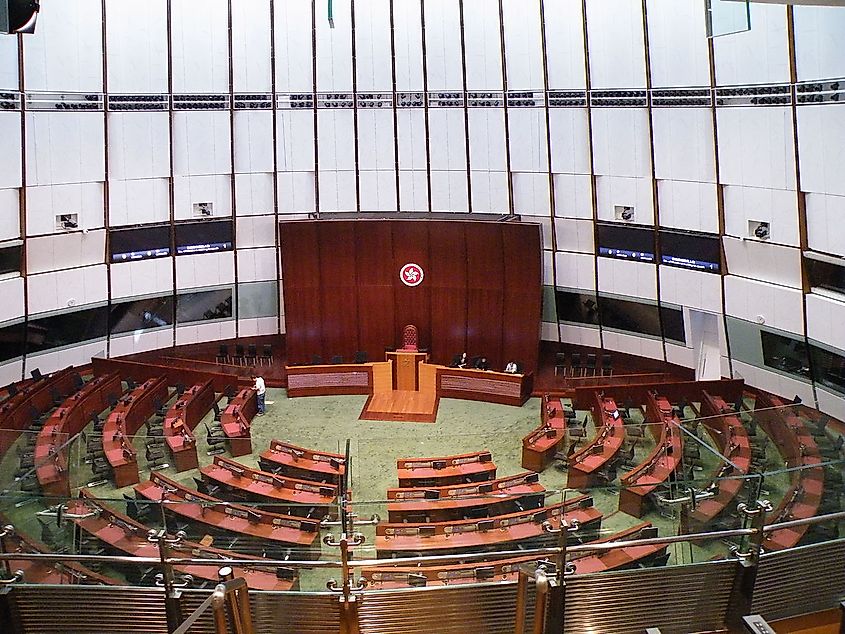 Governmental Differences
Mainland China and Hong Kong have different governments; communist China is controlled by a single party, and Hong Kong is a limited democracy. Though the two share a chief of state (President of China), each has a separate head of government. In mainland China it is the premier, and in Hong Kong their chief executive is the head of the Hong Kong Special Administrative Region. Hong Kong also has separate legal, judicial, and law enforcement systems. It is also known to have less government interference than the mainland; their peoples' rights to freedom of speech and freedom of assembly are protected.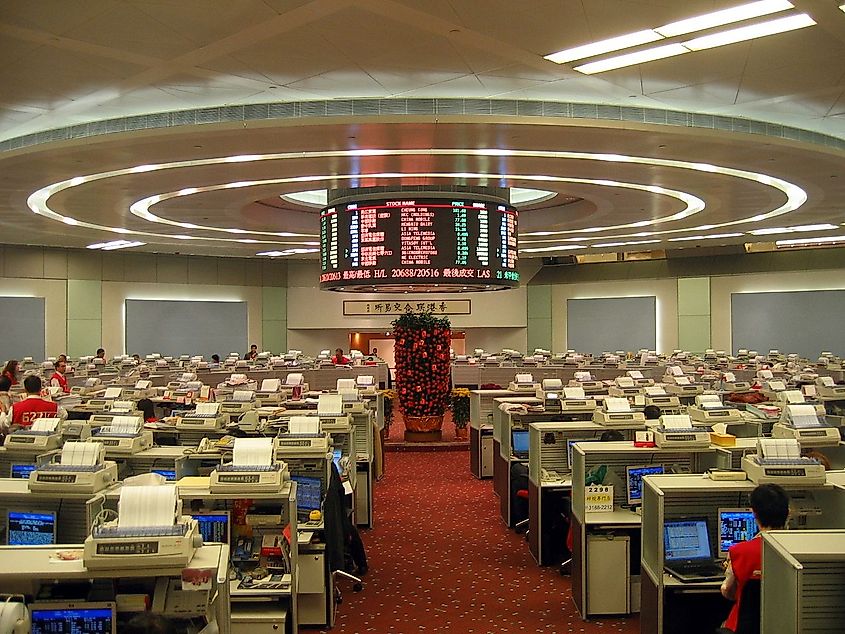 Economy, Money, Taxes
Hong Kong has a free economy, but it is not rich in natural resources. The region relies on imported goods for raw materials and food. They have independent finances, and China does not get involved in Hong Kong's tax laws. Hong Kong has low taxes rates and is responsible for its own policies that apply to foreign exchange, customs, finance, money, and trade. It also has its own currency, the Hong Kong dollar; the mainland uses the Chinese yuan.
Areas Of Deferment
There are two main areas where Hong Kong defers to China, and those are international relations and military defense. Hong Kong does not have its own military, nor does it have a separate international diplomatic identity from China.
Reforms On The Horizon?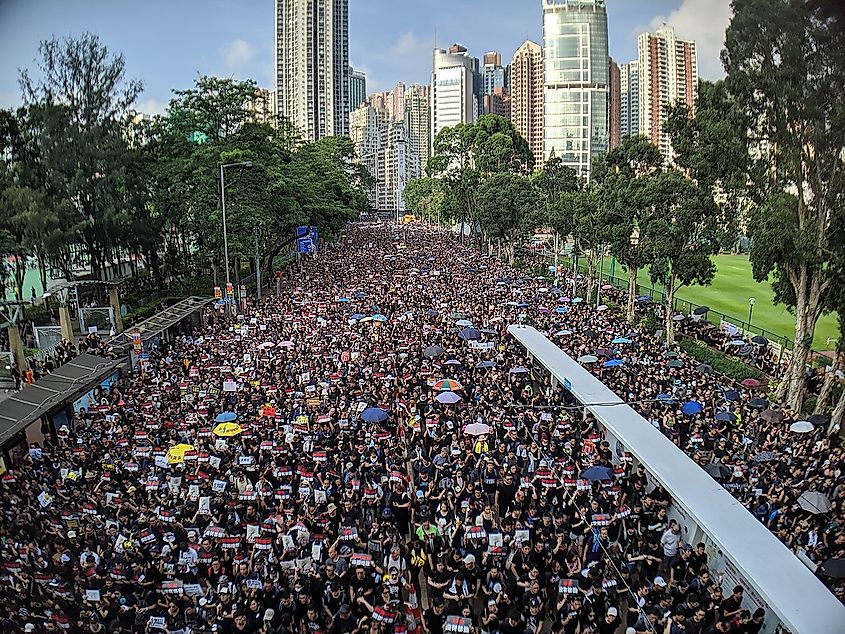 Five years ago, Hong Kong lawmakers voted on a political plan to change how the city's leader would be elected. Their 2015 proposal limited the pool of candidates down to two or three, changing it from the existing method of universal voting. The proposal did not pass, and democracy activists protested that doing so would have allowed China to screen out candidates that they disapproved of.
Another news story made the rounds in May of 2020, when Beijing passed through a security bill that challenged the "one country, two systems" doctrine. This bill bypassed Hong Kong's government, and could lead to long-term reforms. United States Secretary of State Mike Pompeo told Congress that Hong Kong no longer has a "high degree of autonomy." In late May, Fox News reported that U.S. lawmakers were reassessing the 1992 U.S.-Hong Kong Policy Act, which provided the city with economic benefits. This Act applied to tariffs on Hong Kong exports and access to certain U.S. technologies.