U.S. States With The Highest Human Development Index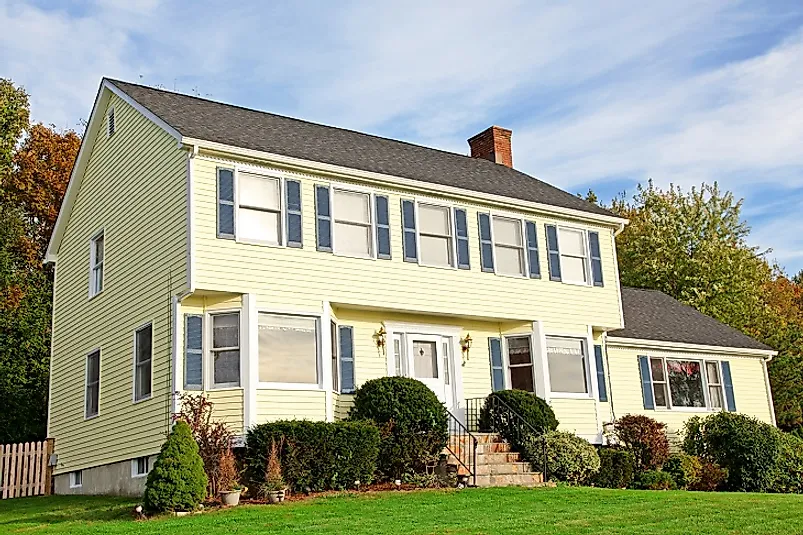 6. Measuring Human Development Potential
Human development is a process through which people's opportunities to improve their well-being and freedoms are meant to be enlarged. To put it in simple words, it is the real freedom that is enjoyed by the common man to decide what to do, who to be and how to live. On the other hand, the Human Development Index, or the HDI, is a composite statistic that takes into account elements like income per capital, life expectancy and education on the basis of which countries/cities/states and ranked into tiers of human development. Those with the highest HDI have the longest life expectancy at birth, a longer education period and higher income per capita.
The first HDI was presented by the United Nations in 1990. It was the brainchild of Pakistani economist Mahbub Haq, Indian economist Amartya Sen, and other gifted economists. Since then, it has been an annual feature in which countries all over the world are ranked. However, different countries rank their own cities and states as well. Sourced by the Measure of America, we take a look into the US states with the highest Human Development Index:
5. Connecticut the Best State for Human Development
The US state with the highest Human Development Index is Connecticut with a 6.17 ranking. To break it down, the residents of Connecticut were found to be 50% more likely to have a Bachelor's degree, thereby allowing them to earn $7,000 more than those of other states. This higher level of education is what contributes to the people of Connecticut receiving higher salaries, thereby being able to enjoy a better quality of life. Apart from that, the life expectancy at birth is 80.8 years in Connecticut. With an 81.9% school enrollment rate, 11.4% people in the state have education less than high school, 53% percent are high school graduates, 35.5% have at least a bachelor's degree and 15.3% have a graduate degree.
4. Massachusetts a Close Second
The state with the second highest Human Development Index is Massachusetts with a 6.16 ranking. Life expectancy at birth has reached an all-time high in the state with it being 80.7 years. The state of Massachusetts is also known to have the highest graduation rate, with the figure being a full 39.1%. The median earnings of people 25 or older with a bachelor's degree was found to be $48,309, which is far better than many other states. With such an excellent quality of life and high education ratings, people obviously have longer lives and hence, live life to its best.
3. The Garden State a Garden of Prosperity
The state of New Jersey is next in line with a Human Development Index of 6.12. Coming in close to Massachusetts, life expectancy in the state of New Jersey is 80.3 years. Statistics show that at least 39.5% people in New Jersey have a bachelor's degree, which shows why average salaries are so high in the state.
2. Other States With High HDI Rankings
There are quite a few other states that have outstanding Human Development Index rankings. For instance, there's Maryland, with an HDI of 5.94, New Hampshire, with an HDI of 5.73, Minnesota at 5.68, New York at 5.66, and Colorado and Hawaii at 5.53 each. Rounding out the top of this list are the states of Alaska, Pennsylvania, Nebraska, and Wisconsin, with their respective HDI rankings being 5.06, 5.07, 5.11, and 5.16.
1. A Northeast Bias
As can be seen from our list of United States states with the highest Human Development Index scores, the top of the list is dominated by states in New England and the Upper Atlantic Coast. The reasons for this regional disparity could be many, but certain inherent factors of these states are sure to be major drivers. For instance, the Northeastern U.S. has some of the oldest cities and towns, and longest standing large population centers. Therefore, they also have highly developed banking, financing, and trade infrastructures that are well-established as well. The region also has some of the greatest schools and educational institutions in the country, and In fact, this region is where the 'Ivy League' of private institutions may be found, including such names as Harvard (Massachusetts), Penn (Pennsylvania), Yale (Connecticut), Brown (Rhode Island), Cornell (New York), Columbia (New York), Dartmouth (New Hampshire), and Princeton (New Jersey). The area also has some of the nation's most important shipping ports, especially in terms of Transatlantic trade with European Union members.