U.S. Cities with the Highest Rates of Heart Disease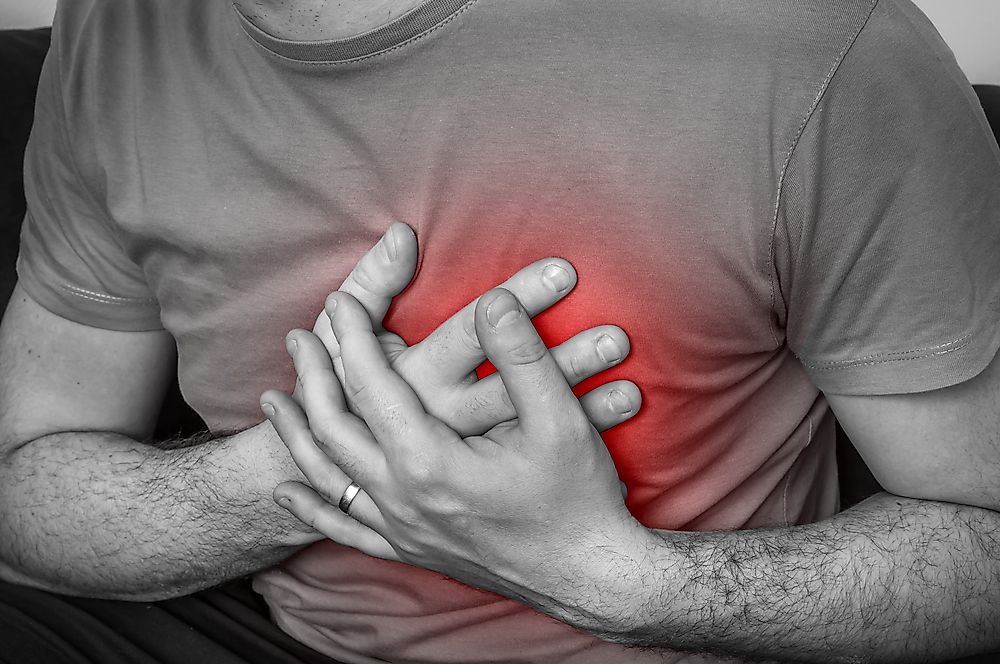 A survey was conducted during the wear Red Day for Women's Heart Disease. In this survey every 100,000 individuals were tested of any kind of heart disease and the data put down in more than 14 big cities. This data is very essential since it is used by the Big Cities Health Organization in combating the health conditions and the death rate associated with it. This organization was put up by the National Association of County and City Health Officials (NACCHO). This survey was carried out in the big cities of United States. BCHI have more than 26 member countries and each of these countries can freely access over 12,000 data points pertaining public health. They greatly aid research and innovation and safeguard the health of its member countries inclusive of United States.
US Cities with the Highest Rates of Heart Disease
The results of the survey showed that Detroit, Michigan had the highest prevalence rate of heart diseases of about 247.7. It is then followed closely by Long Beach, California with a rate of 146.8. New York was the third city exhibiting a high rate of 146.8. Kansas City and Houston where the fourth and fifth cities with a prevalence rate of 139.4 and 132.6 respectively. The sixth city was Miami, Florida with a rate of 125.1. Closely after Miami is Cleveland, Ohio displaying a rate of 117.2. Portland, Oregon and Oakland, California have an occurrence rate of about 102.4 and 101.7 respectively. Lastly Seattle, Washington came up as the tenth US city with the highest heart disease death rate of about 81.
Prevalence of Heart Disease Among US Citizens
It was concluded from the survey that the prevalence rate for the disease had reduced gigantically in comparison to the past era and more precisely every city had lower heart disease rate as compared to the data obtained in the year 2004. Another important point obtained from the study showed that the rate of the condition in women in every city is similar to that of the country. It was concluded that 7 of this cities had a higher death rate of women as compared to statistics obtained in 2013 while the other seven remaining cities had a lower rate in comparison with the same.
Prevention
In as much as the there is great progress in all the cities in fighting one of the greatest cause of death, huge disparities still exist in the death rates. Public Health organizations in United States are coming up with innovative techniques to curb the condition and reduce death rates every year. Some end up being a success while some fail. Failure is due to lack of enough funds in completing their research or conducting a more thorough one therefore, the disease continue to claim more lives in America. A comparison of the cities' data showed that a couple of factors lead to increased mortality rate. These factors are poverty, over population and demographics among others. The organization conducting the research offers enough data to explain the reason as to why huge disparities do exist.
U.S. Cities with the Highest Rates of Heart Disease
| Rank | City | State | Heart Disease Rate Per 100,000 People |
| --- | --- | --- | --- |
| 1 | Detroit | Michigan | 247.7 |
| 2 | Long Beach | California | 152.7 |
| 3 | New York | New York | 146.8 |
| 4 | Kansas City | Missouri | 139.4 |
| 5 | Houston | Texas | 132.6 |
| 6 | Miami | Florida | 125.1 |
| 7 | Cleveland | Ohio | 117.2 |
| 8 | Portland | Oregon | 102.4 |
| 9 | Oakland | California | 101.7 |
| 10 | Seattle | Washington | 81 |