World Facts
Top Source Countries For Tourists To Colombia
United States, Venezuela, and Ecuador were the three top source countries for tourists visiting Colombia in South America.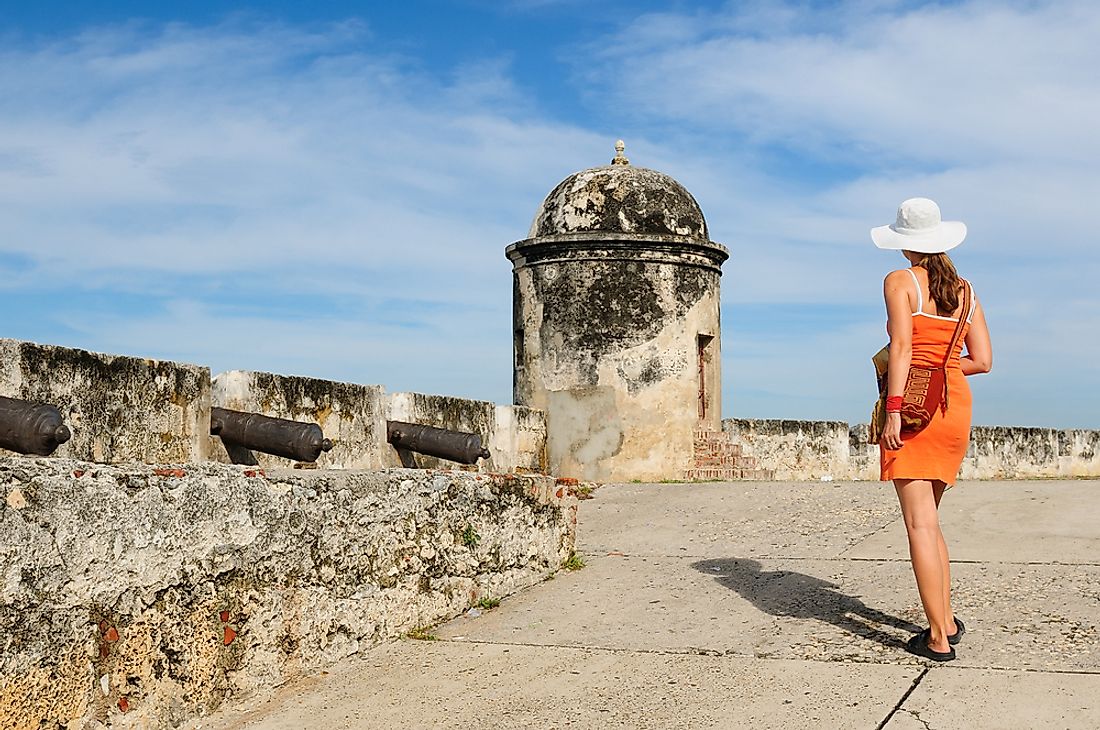 Top Source Countries for Tourists to Colombia
Tourism in Colombia is an important economic sector in the country. Although Colombia is famous for its excellent coffee and emeralds, it is also a homeland for some of the most popular tourist attractions in South America. It is a tropical country hosting incredible diversity and charm. Its ever-changing geographical features, rich history, people, and culture have fascinated the world for centuries. Visiting Colombia is considered to be the discovery of a new world because of its unique attractions and the hospitality it offers visitors. Colombia receives millions of visitors every year not only from neighboring countries but from around the world.
Colombia's Tourism Outlook
Colombia is one of the top tourist destinations in the world. The country has major attractions which are frequented by thousands of visitors every month amounting to millions annually. Although the tourism sector was considered a low-growth service industry in Colombia, the country has made great strides in improving the number of foreign tourists by setting up Democratic security policy. From its beautiful beaches to bustling cities, Colombia is one of South America's hottest tourist destinations. In the last decade, the number of foreign tourists visiting the country has increased to more than four times the rate of the world's average according to the World Tourism Organization. Currently, Colombia is connected to the rest of the world by a network of more than 200 flights, with the number likely to rise due to the increasing demand for travel to the country. In 2015, Colombia was featured on Forbes list of "The Ten Coolest Places to Visit in 2015."
Tourism Statistics
International tourism arrivals reached 1.4 million in the 1980s. Although the number decreased by more than 50% in the late 1980s because of internal violence, the numbers have since recovered to grow at a rate of 10% per year. Tourism in Colombia has grown by more than 250% since 2009 when about 1 million tourists visited the country. The country is looking to grow the number, with a goal to bring in US$6 billion in 2018. In 2015, more than 4 million tourists visited the country. The US is the largest source of Colombia's international tourists and accounted for 19% of international tourism arrivals in 2015. Venezuela, Ecuador, and Brazil were also Colombia's top source countries with the three countries accounting for 27% of foreign tourists. Other top source countries include Argentina, Mexico, Peru, Spain, and Chile.
Top Attractions
Colombia offers tourists incredible biodiversity, boasting over 50 parks and protected areas. The country also offers various cultural and regional identities making it one of the top destinations in the world. The city of Bogota, Colombia's capital, is the top tourist destination due to its vibrant culture and great nightlife. The Golden Museum and the historic Candelaria district make Bogota a great tourist stop over. The Cartagena and its historic surroundings have been included as world heritage sites because of the fascinating colonial architecture. Medellin, the second largest city in Colombia, is another popular tourist destination. Colombia's coastline is dotted with several beaches which attract thousands of visitors, especially during the summer season.
Where Do Tourists to Colombia Come From?
The United States, Venezuela, and Ecuador were the three top source countries for tourists visiting Colombia in South America.
Top Source Countries For Tourists To Colombia
| Rank | Country | Number Of Tourist Arrivals, 2015 |
| --- | --- | --- |
| 1 | United States | 428,927 |
| 2 | Venezuela | 344,543 |
| 3 | Ecuador | 149,593 |
| 4 | Brazil | 144,618 |
| 5 | Mexico | 136,917 |
| 6 | Argentina | 132,514 |
| 7 | Peru | 123,621 |
| 8 | Spain | 109,994 |
| 9 | Chile | 100,087 |
| 10 | Panama | 66,580 |
About the Author
John Misachi is a seasoned writer with 5+ years of experience. His favorite topics include finance, history, geography, agriculture, legal, and sports. 
This page was last updated on August 1, 2017.
Citations
Your MLA Citation
Your APA Citation
Your Chicago Citation
Your Harvard Citation
Remember to italicize the title of this article in your Harvard citation.