Travel
Top Source Countries For International Tourists To Canada
The citizens of the United States form the bulk of international tourists visiting Canada as evident from the data provided by Statistic Canada.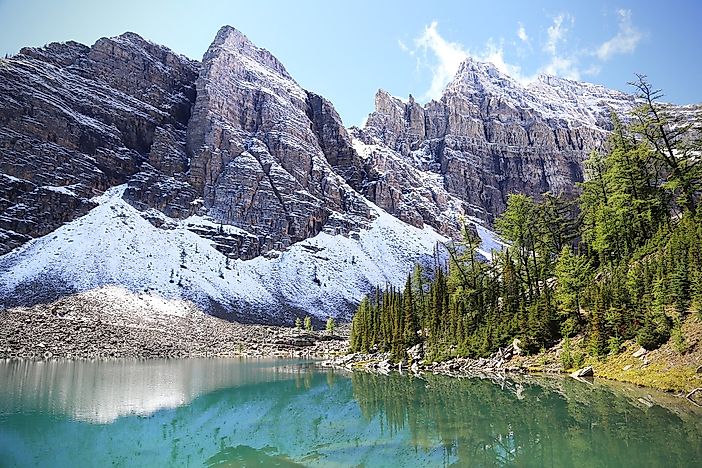 Canada has a large domestic and international tourism industry. The incredible geographical features are a major tourist attractor. Tourism in Canada is dynamic industry whose economic impact helps to employ thousands of Canadians in every region. The industry works in collaboration with other sectors including transportation and hospitality sectors to create a memorable experience for the tourists. Canada has 17 world heritage sites of white eight are cultural while the rest are natural sites. Most of the foreign tourists flock to these sites because of their spectacular scenery and rich history wrapped in them.

Role Of Tourism In Canada
In Canada, about 20% of the tourism revenue is generated from inbound visits translating to about $18 million. The industry operates with the support of all levels of government agencies. Tourism in the country accounts for about 2% of the Gross Domestic Product and supports almost 310,000 jobs. Tourism is the fifth-largest foreign exchange earner with the bulk of tourists coming from Canadians traveling in and exploring their country. Tourism has significantly exposed the Canada to the rest of the world leading to an increase in the influx of tourists into the country.
Canada's Inbound Tourism Statistics
In 2015, over 18 million overnight tourists arrived in Canada with the increased arrival of visitors from the key international markets translating to a 9% increase compared to the previous year. The country welcomed over 12.6 million visitors from the United States. The number of tourists arriving in Canada from the US was as a result of the increase in the air arrival aided by aided by an increase in air capacity. However, the majority of tourists from the US arrived by automobile and other modes of transport considering that Canada shares much of its borders with the US. Canada welcomed approximately 2 million from its main European market. The UK was the leading market with over 686,000 visitors followed by Germany and France at 477 and 325 visitors respectively.
Canada received a slightly low number of tourists from the Netherlands and Switzerland compared to the main Canada's European markets recording 119 and 115 tourists, respectively. The 7-in-10 arrivals from each of Canada's European market were direct air arrivals from overseas. The Asia-Pacific region continues to be one of Canada's main destination markets observing an overall increase in tourism numbers over the past decade. The majority of visitors who arrived from the region were from China with 483,000 visitors, followed by Australia, Japan, India, and South Korea. The expanded air capacity aided a large number of visitors from Asia-pacific region. Canada welcomed about 300,000 visitors from its two main Latin American markets with 119,000 coming from Mexico and 112,000 visitors from Brazil.
Reasons For The Influx Of Tourists Into Canada
Destination Canada and several other provincial and destination marketing agencies have spurred the arrival of international tourists into Canada. The Canadian currency is also a key factor in the influx of tourists in the country. The consistent appreciation of the US dollar against the Loonie over the past years has had a consistent impact on the US citizens visiting the country. Canada is ranked 5th among the top 20 country brands with its ranking in the tourism dimension increasing substantially according to the Future Brands. The increased air capacity across the Asia-Pacific region and Europe have also contributed significantly to Canadian's inbound visitors