Top Exporters Of Granite, Basalt, And Sandstone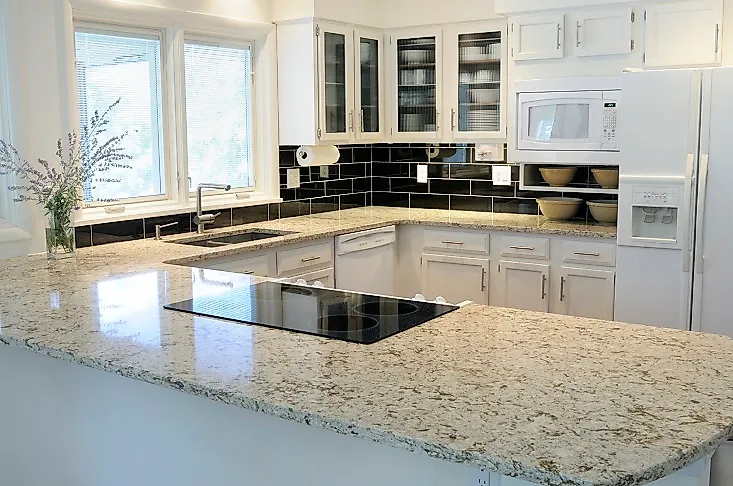 Our planet Earth holds a wide range of dimensional stones that comprises of granite, basalt, sandstone, and others spreading all over around the world. The industry of stone has developed into the invention and built-up of many blocks, flooring slabs, land garden stones, structural slabs and many kinds of other such stones. As per the international trade mark, the countries such as India, Brazil, Norway and many others provides a large variety of stones.
Processing, Shipment, and Extraction of the Stones
The three types of stones namely Granite, Basalt and Sandstone are exported from country to country. The three largest exporters of these stones are India, Brazil, and Norway. India is the topmost exporter of Granite, Basalt and Sandstone with $738,731,000 being the total amount earned through exporting such per year. Brazil, with $191,008,000 in such earnings through export, lies in the second place. Other details regarding these stones are discussed below.
Granite
Granite is an igneous rock with visible light colored grainy spots that are mostly used in building houses and infrastructure. Granite is formed from the gradual crystallization of magma under the earth's surface. The rock is majorly composed of feldspar and quartz. Granite is extracted by segregating granite wall from the sedimentary rock. Later, it is polished and processed for different uses. After being processed from the factories, it is shipped to the required market.
Basalt
Basalt is commonly composed of plagioclase and pyroxene mineral. It looks similar to a black-colored, grained, igneous rock. Its premier form is extrusive but also has some intrusive form. Basalt is extracted from the earth's surface through mining and processing of the rock in factories. As stated above, India, Brazil and Norway are the highest exporter of basalt rock. From these countries, basalt rock is exported to various consumer countries across the world. Basalt is majorly used in construction for concrete. It is also used as insulator and cobblestone.
Sandstone
Sandstone is a deposited rock encompassed by lithified gravels. The processing procedures include much more disparity than extraction. The over-all procedures inaugurate with preliminary cutting, monitored by application of a surface, and accomplish with the second cutting or by shaping step. Extraction entails of removing layers or big pieces of stone from a recognized and exhumed geologic bond. The shipping of sandstone varies with the places from where they are exported. India, Brazil, and Norway are the leading exporters of sandstone in the world. Norway has a total earning of $91,440,000 through the export of these stones and rocks.
Uses for Granite, Sandstone, and Basalt
Basalt stones are used for counters, wall plates, firesides, and railroad ballasts, among other uses. They are also outstanding for enhancing stone and inside decoration. Granite is one of the stones which is used for countertops, construction stone, paving stone, memorial, floors, and in many other places. Sandstone is used for decorative collections, interior decorations, and such architectural uses as for curbing. In the industry, it is used for the manufacture of cement, production of glasses, and raw materials for the manufacturing of cement.
Top Exporters Of Granite, Basalt, And Sandstone
| Rank | Ten Part Template | 2015 Exports of Granite, Basalt, and Sandstone (USD) |
| --- | --- | --- |
| 1 | India | $738,731,000 |
| 2 | Brazil | $191,008,000 |
| 3 | Norway | $91,340,000 |
| 4 | China | $79,435,000 |
| 5 | South Africa | $52,234,000 |
| 6 | Italy | $45,313,000 |
| 7 | Belgium | $40,621,000 |
| 8 | United States | $36,470,000 |
| 9 | Spain | $36,136,000 |
| 10 | Angola | $33,301,000 |