Ice climbing is an activity that involves ascending vertical ice formations such as frozen waterfalls, icefalls and cliffs. Climbers use equipment to scale the inclines; the type of gear used depends on the angle and texture of the ice. In order to determine how easy or difficult a route is, climbers use a grading system. The grades usually differ depending on the region or country. Ice climbing can be practiced as part of a mountaineering team or independently, and climbers tend to work together in pairs – one serves as the anchor while the other climbs. Ice climbing is thrilling, challenging and rewarding. Try it yourself at one of the world's best ice climbing destinations listed below:
10. Kandersteg, Switzerland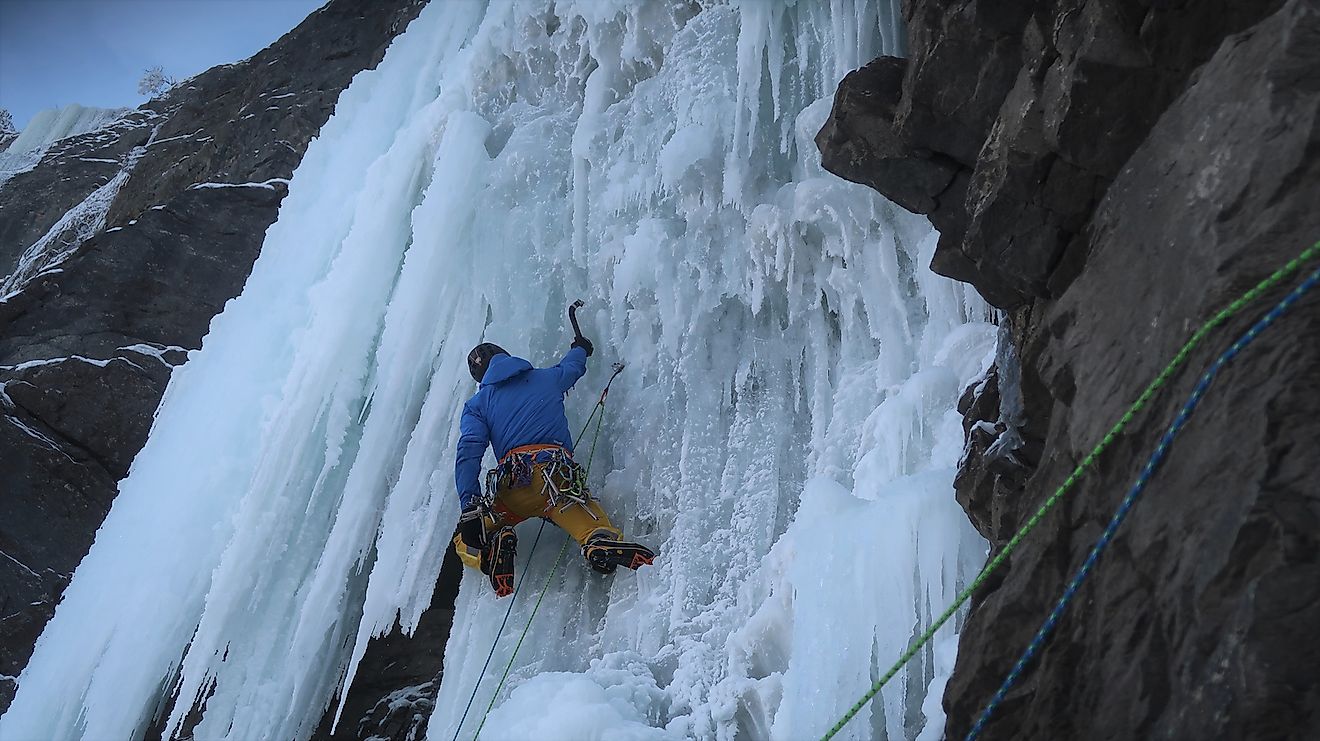 Kandersteg's frozen waterfalls are a favorite among ice climbers. The Oeschiwald area has waterfalls that are more suited to beginners as well as falls that are extremely difficult. Whether you are a complete beginner or seasoned professional, there are guided tours and courses available for you to try. If you do have a lot of experience with ice climbing, be sure to try the longer Gasterntal, at Giesenen and Oeschinen tours. The best time to visit Kandersteg is from the end of December to mid-February.
9. Ouray Ice Park, USA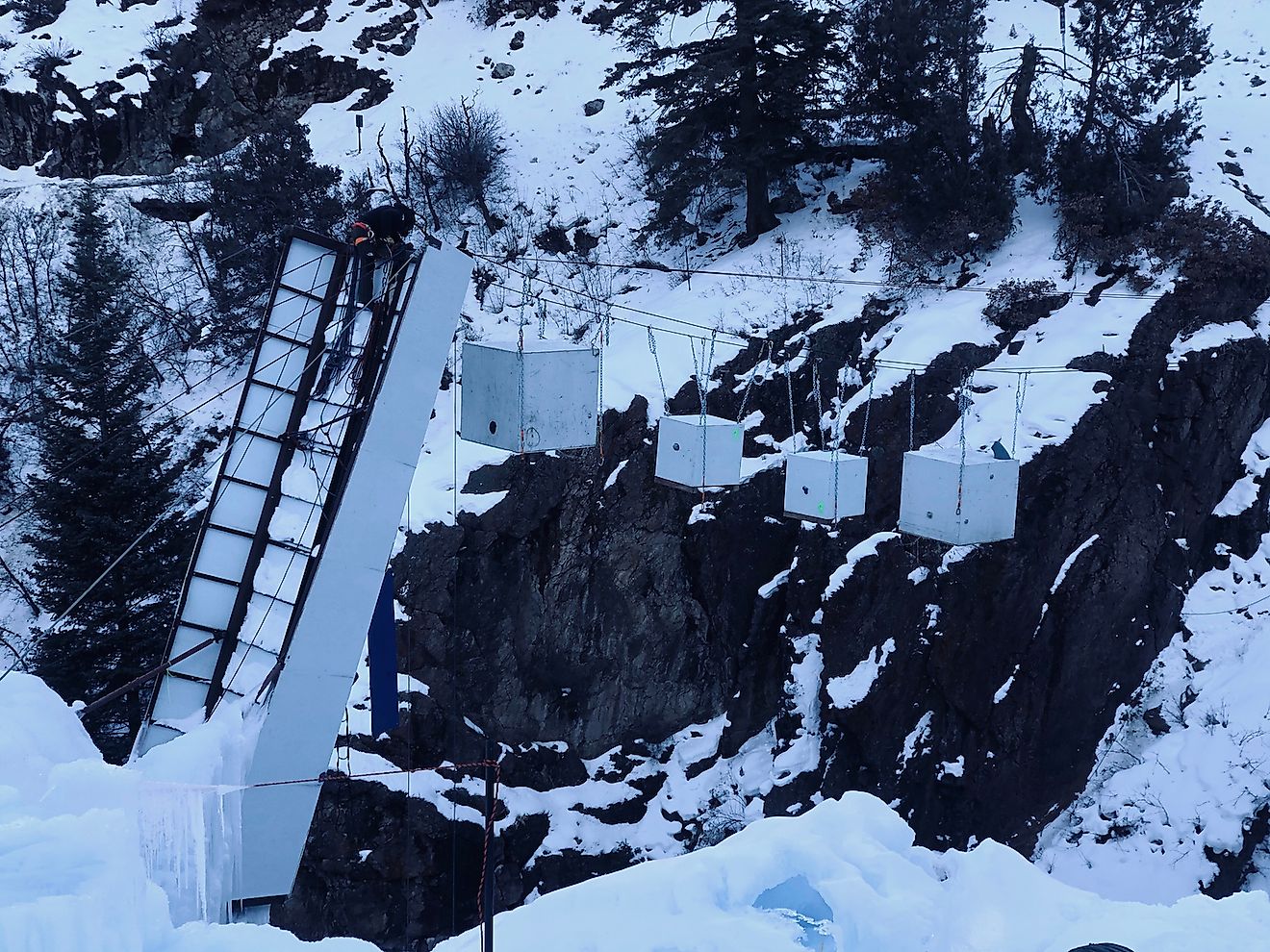 Ouray Ice Park is considered to be the best ice climbing destination in Colorado; Jim Donini, the former presidents of the American Alpine Club called the park the "best venue in the world to develop ice climbing skills". Ouray Ice Park is home to over 200 manmade mixed climbs that range from WI2 to WI6 and M4 to M9; the park caters to all abilities and lessons are available for those who are just starting out. Once you have finished scaling the ice, you can wander into the nearby town of Ouray, or relax in one of the local hot springs.
8. Helmcken Falls, Canada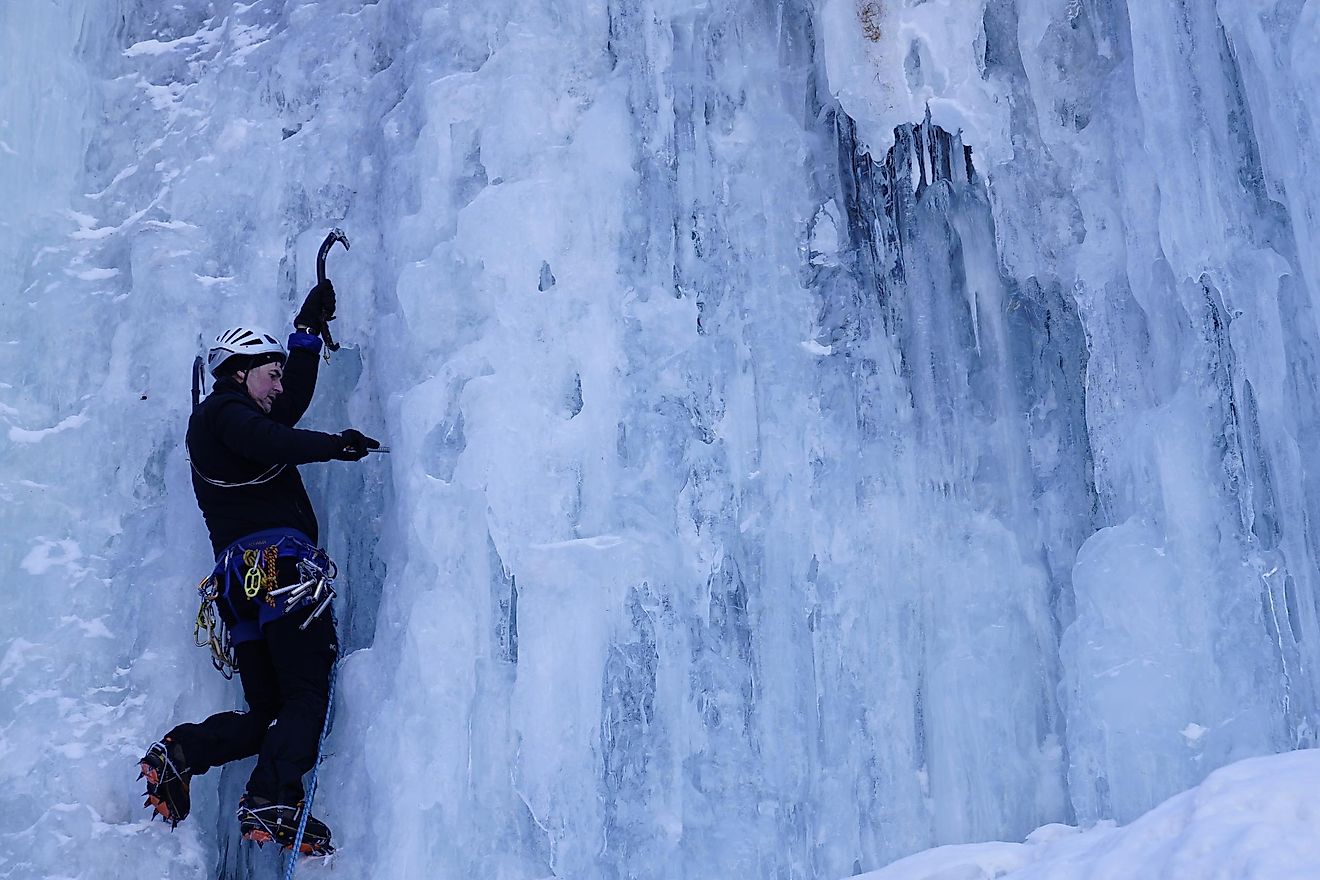 Helmcken Falls is a 463-foot waterfall; it is the fourth highest fall in Canada. Located in the Wells Gray Provincial Park on the Murtle River. This was the first climb to be graded a WI 13, which makes it the hardest the ice climb in the world. The infamous route is a steep 130-foot incline with an overhang that will have you climbing completely horizontally. Only experts should attempt this route as very precise movements that take a lot of skill and technique are required.
7. Cogne Valley, Italy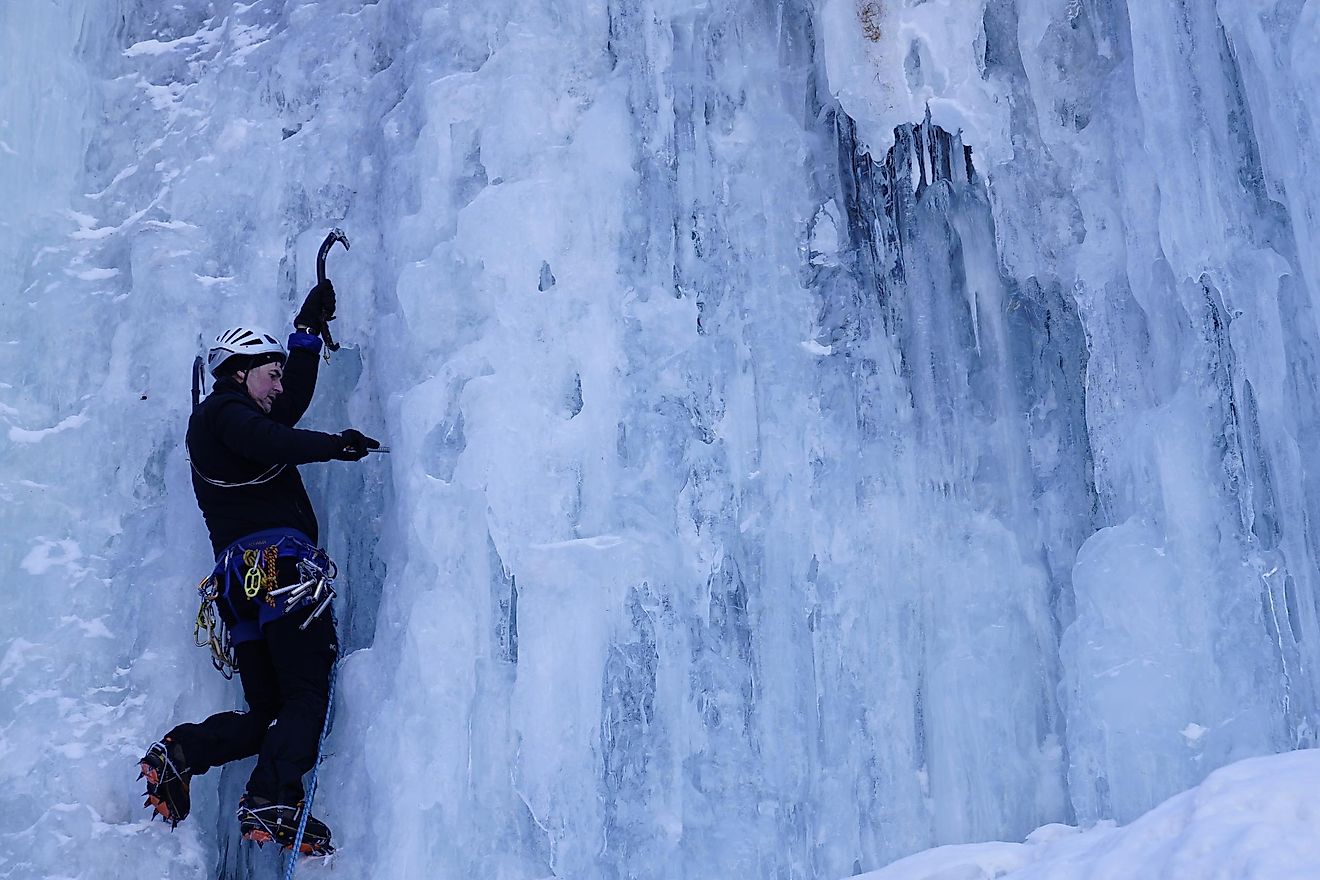 The Cogne Valley is visited by many ice climbers around Europe due to more than 150 icefalls that are accessible to beginner and expert climbers. The most popular areas are Lillaz and Valontey, both offer a variety of climbs and a number of conveniently set routes allow for a couple to be completed in one day. Beginners should begin their journey with the Lillaz icefall, where local instructors provide lessons into basic skills, including abseiling and how to analyze ice. Not only is the area great for climbing, but it is also a fantastic spot to encounter a diverse range of flora and fauna.
6. Rjukan, Norway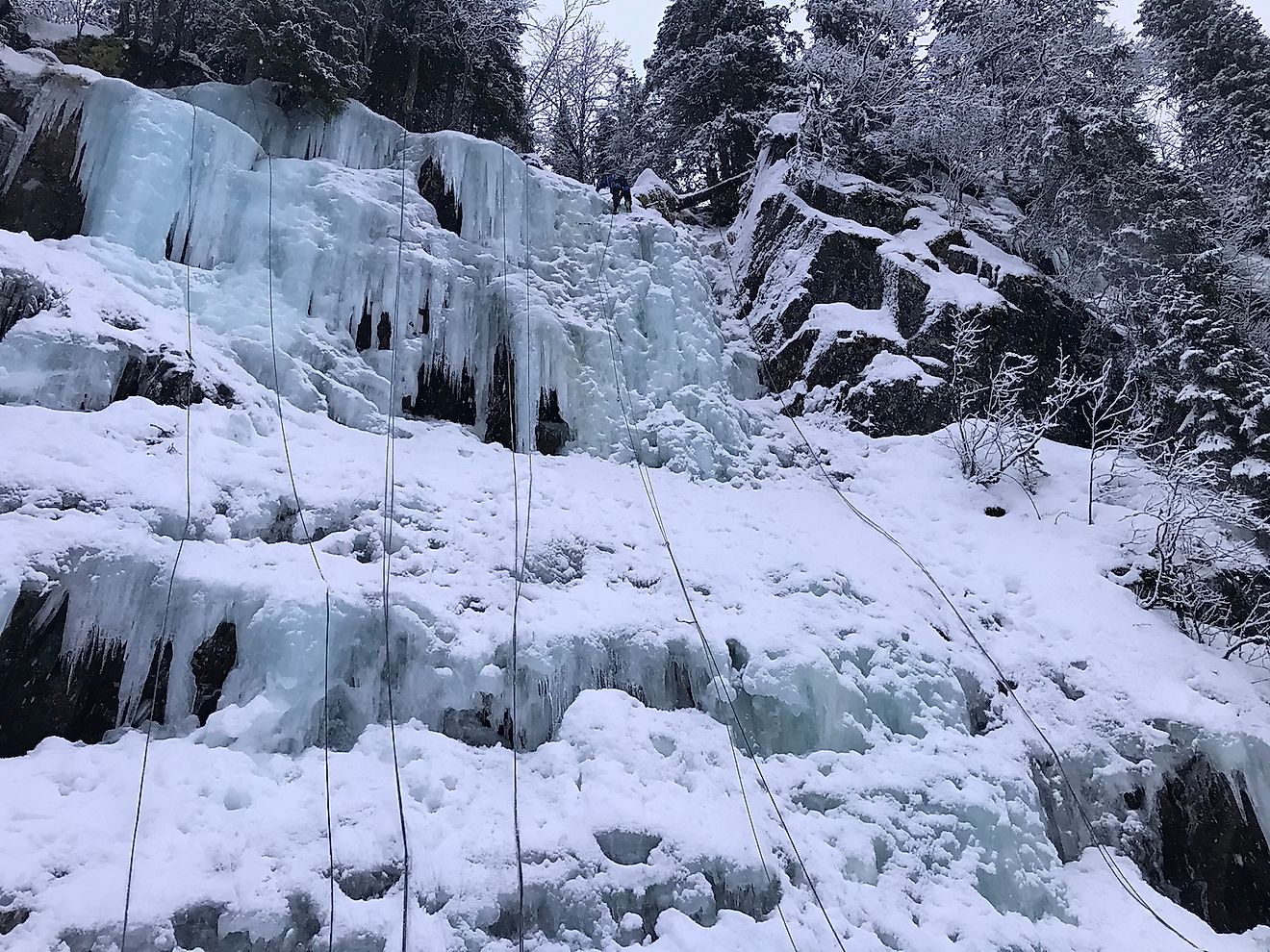 In the winter, Rjukan boasts an endless supply of frozen waterfalls. The area has a lot of variation as difficulties range from WI2 to M10, so climbers of different capabilities will be able to find a route that suits them perfectly. Krokan is a popular climb that is situated at the top of the valley; the main attraction of the crag is its difficulty and easy access, but it can become crowded at the weekends. Further down the valley is the Gorge, which is famous for its atmospheric climbs and panoramic views; it is here you will find the world-known Lipton climb that is a WI7 rating.
5. Viedma Glacier, Argentina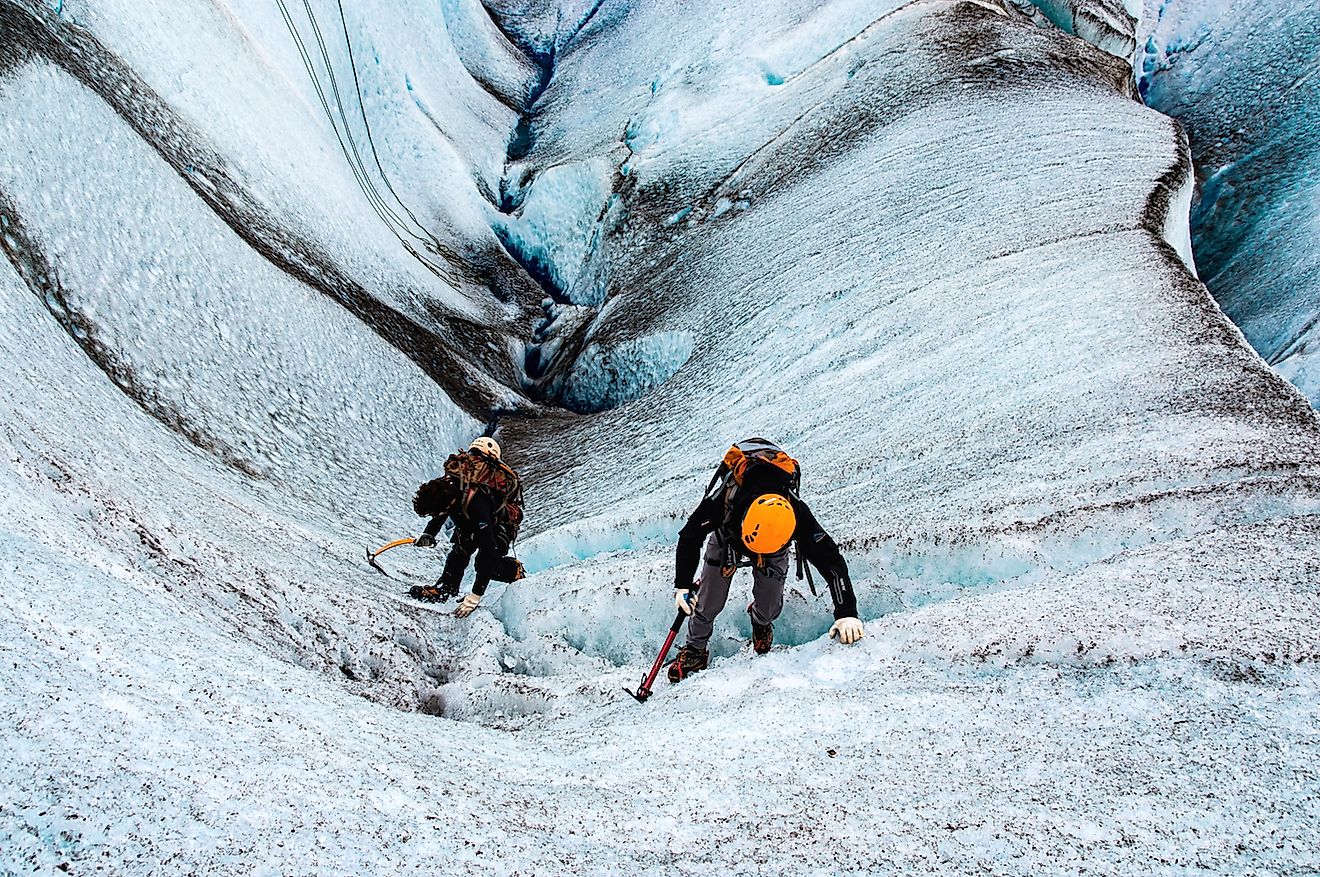 The Viedma Glacier is the largest of its kind in Los Glaciares National Park and is the second-largest glacier in the southern hemisphere. The glacier is reached by catamaran; once you disembark, you will have the opportunity to practice on the training wall. Expert guides will be on hand to assist you. Beginners can scale the vibrant blue ice walls as more experienced climbers can ascend into large crevices.  
4. Matanuska Glacier, USA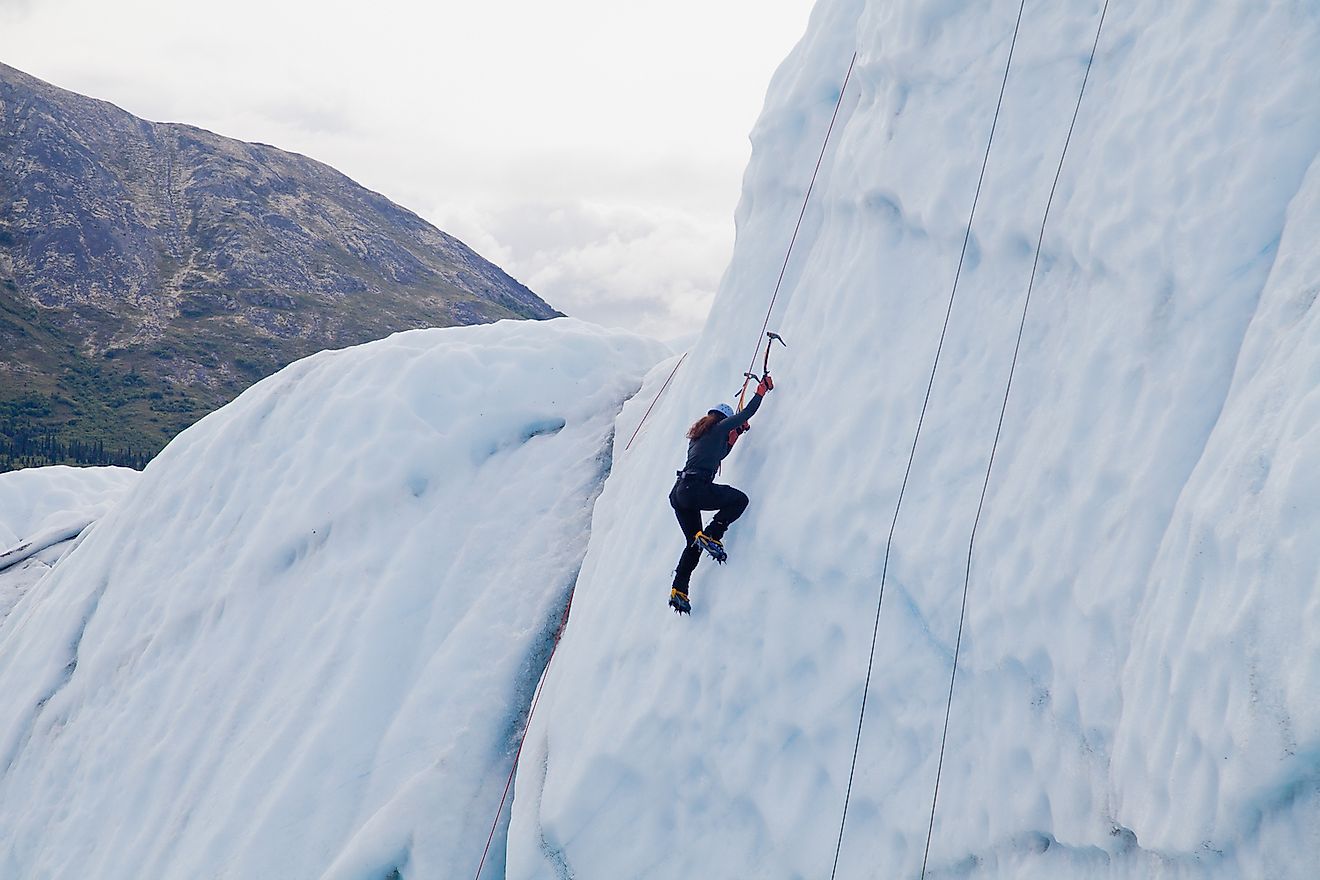 Opt to book a tour of the Matanuska Glacier in Alaska to become acquainted with this impressive feat of nature. Some itineraries will begin with a high-intensity hike before reaching the iconic ice walls. Here, beginners will receive an introduction to climbing and be taught proper training techniques. Those who are a little more experienced will be able to take on the more challenging and physically demanding walls. You will have the opportunity to lower into deep glacial shafts and canyons to be surrounded by ethereal bright blue ice.  
3. Svínafellsjökull Glacier, Iceland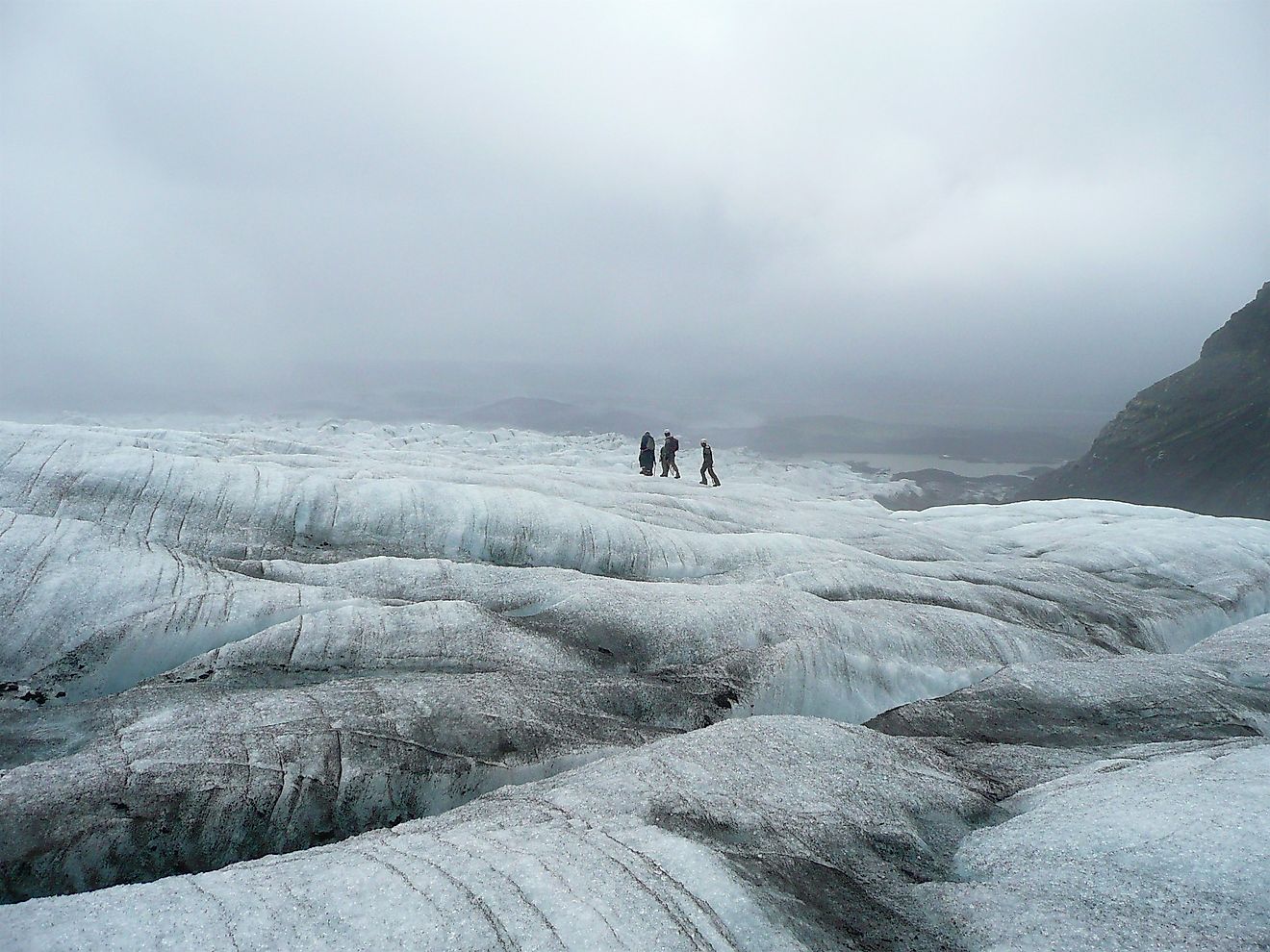 Iceland is one of the world's best ice climbing destinations thanks to more than 4,500 square miles of glaciers. A popular climbing destination is the Svínafellsjökull Glacier as it has a number of glacier walking and vertical ice climbing opportunities. Take a tour to uncover Svínafellsjökull's otherworldly ridges, crevasses and cauldrons before climbing up one of the many ice walls. Absolute beginners and experienced climbers will love scaling this incredible glacier.
2. Lepaqoa Falls, South Africa
Often referred to as the Switzerland of Africa, Lesotho is filled with dramatic mountain ranges and spectacular cliff faces that make it a perfect ice climbing destination. The most popular icefall is Lepaqoa Falls in the Maluti Mountains. The waterfall is a 196-foot vertical drop that is best suited to those who have a lot of ice climbing experience. However, the base of the fall offers easier climbs for those who have some experience. The best time to visit Lepoqoa is from mid-June to mid-August.
1. Ötztal Valley, Austria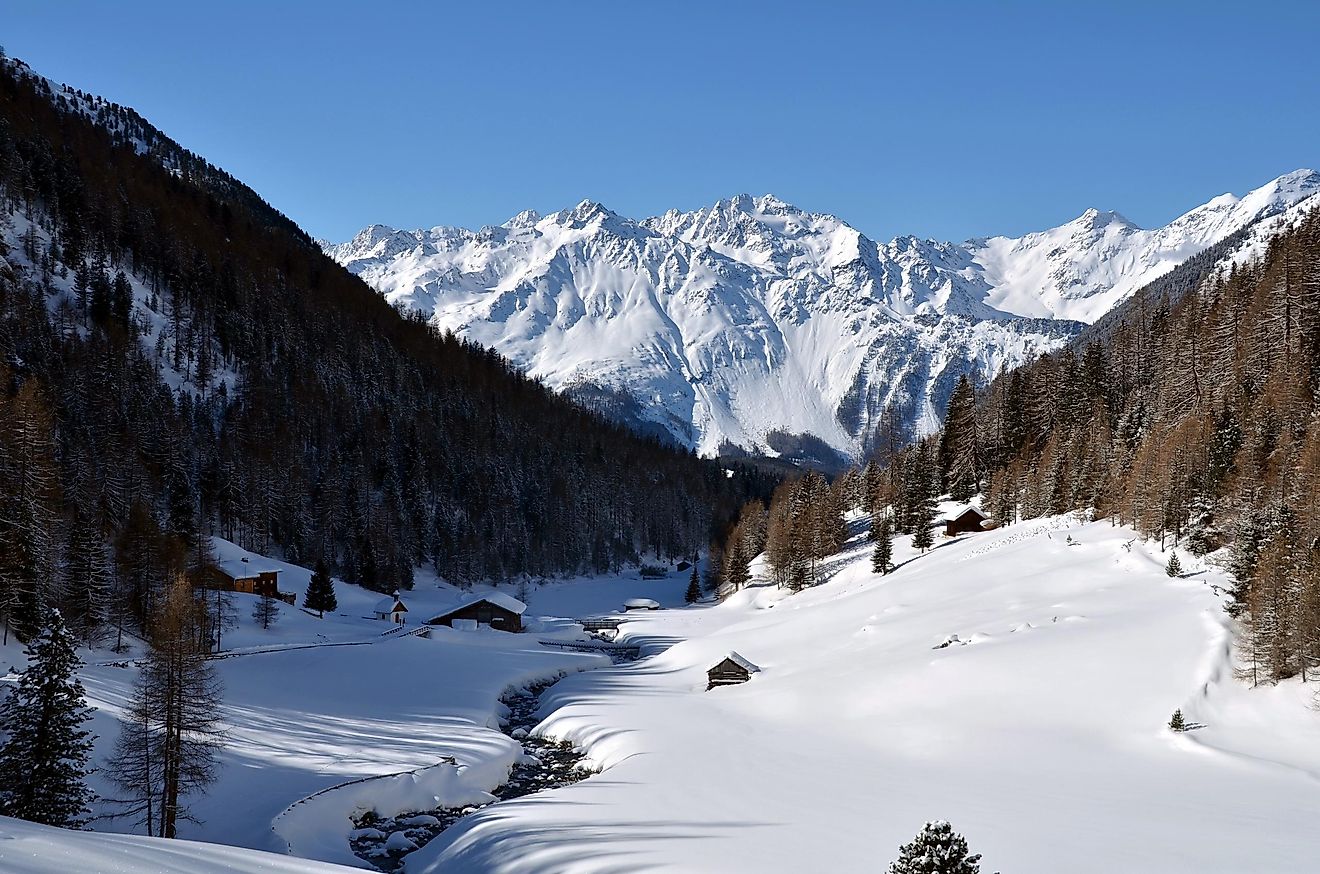 Austria's Ötztal Valley is the longest glaciated valley that runs southwards to the Tyrol mountains. There are approximately 39 icefalls in the area that vary from short ascents to mighty climbs that are over 1,600-feet tall. Experts can spend some time swapping between sun-lit routes and steep shaded inclines while beginners can practice on the smaller icefalls. This naturally frozen environment is a favorite among professionals and amateurs thanks to the outstanding alpine vistas and exhilarating routes.