World Facts
The Richest Royals in the World
According to data compiled by Forbes, this is a list of the world's richest royals who both are and have been.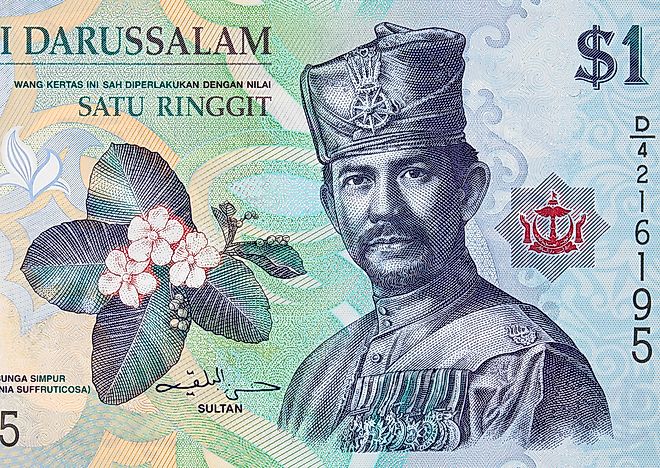 Royals are often among the wealthiest people in the society which they lead. In the year 2011, Forbes carried out a survey of the richest royals in the world as per their net worth. Forbes did not include the properties that are held by their crowns or the governments they lead. The list of the richest royals as established by Forbes is as analyzed below. The net worth of these royals is in U.S. dollars.
4 Top richest royal
Bhumibol Adulyadej ($30.0 billion)
King Bhumibol Adulyadej was the 9th monarch of Thailand and the longest-serving head of state in the world ,having served for 70 years.
After the Asian financial crisis, the net worth of Bhumibol Adulyadej household and that of the Crown Property Bureau (CPB) was estimated at between 10 and 20 billion US dollars. He was listed first in the World's Richest Royals by Forbes in 2008 with a net worth of about $35 billion. The amount listed by Forbes was however disputed by the Thailand's Ministry of Foreign Affairs, citing arguments that the king's net worth was incorrectly posted and that CPB's assets should not be included. Forbes did another revised publication in 2009 that still indicated that Bhumibol was still first at $30 billion.
Sultan Hassanal Bolkiah ($20.0 billion)
Hassanal Bolkiah is Brunei's incumbent Prime Minister. He has ruled since 1967, following the renouncement of his father from office. The Sultan is worth $20 billion and is ranked among the wealthiest individuals in the world as per Forbes publication in 2008. He is ranked as the second richest royal in the world coming second after King Bhumibol of Thailand whose net worth is believed to be around $30 billion.
Abdullah bin Abdul-Aziz ($18.0 billion)
Abdullah was the king of Saudi Arabia from 2005 until his death in 2015. In his time, he had over 1,000 horses and owned Janadria Farm which is located in the suburbs of Riyadh, Saudi Arabia's major city. Abdullah bin Abdul was among the wealthiest individuals in the world and according to the Forbes' financial magazine of 2011, his wealth and that of his immediate family were listed as being at $21 billion. According to the same magazine, his personal worth is $18 billion which is almost the wealth of the entire family.
Khalifa bin Zayed ($15.0 billion)
Khalifa bin Zayed is Abu Dhabi's Emir as well as the president of the UAE. He is also the chairman of the Abu Dhabi Investment Authority that has an asset base of over $600 billion. Being the chairman of the investment authority he manages these assets. The entire Nahyan family where Khalifa bin Zayed comes from is believed to be worth $150 billion as a family. Forbes however, an estimate of is personal wealth is in the regions of $15 billion.
Conclusion
The list above of the richest royals in the world as established by Forbes may not be the exact net worth of the respective royals. At some point it is not easy to determine their net worth while excluding that of their crowns as some have total financial powers over them.
The Richest Royals in the World
| Rank | Name | Title | Net Worth (Millions, USD) |
| --- | --- | --- | --- |
| 1 | Bhumibol Adulyadej | King of Thailand | 30000 |
| 2 | Hassanal Bolkiah | Sultan of Brunei | 20000 |
| 3 | Abdullah bin Abdul Aziz Al Saud | King of Saudi Arabia | 18000 |
| 4 | Khalifa bin Zayed Al Nahyan | Presient of the UAE; Emir of Abu Dhabi | 15000 |
| 5 | Mohammed VI | King of Morocco | 5700 |
| 6 | Mohammed bin Rashid Al Maktoum | Prime Minister of UAE; Emir of Dubai | 4500 |
| 7 | Hans Adam II | Prince of Liechtenstein | 3500 |
| 8 | Hamad bin Khalifa Al Thani | Emir of Qatar | 2400 |
| 9 | Albert II | Prince of Monaco | 1000 |
| 10 | Karim al-Hussayni | Aga Khan IV | 800 |
| 11 | Qaboos bin Said al Said | Sultan of Oman | 700 |
| 12 | Elizabeth II | Quen of the United Kingdom and Commonwealths | 450 |
| 13 | Sabah Al-Ahmad Al-Jaber Al-Sabah | Emir of Kuwait | 350 |
| 14 | Beatrix | Queen of the Netherlands | 200 |
| 15 | Mswati III | King of Swaziland | 100 |
This page was last updated on August 1, 2017.
Citations
Your MLA Citation
Your APA Citation
Your Chicago Citation
Your Harvard Citation
Remember to italicize the title of this article in your Harvard citation.