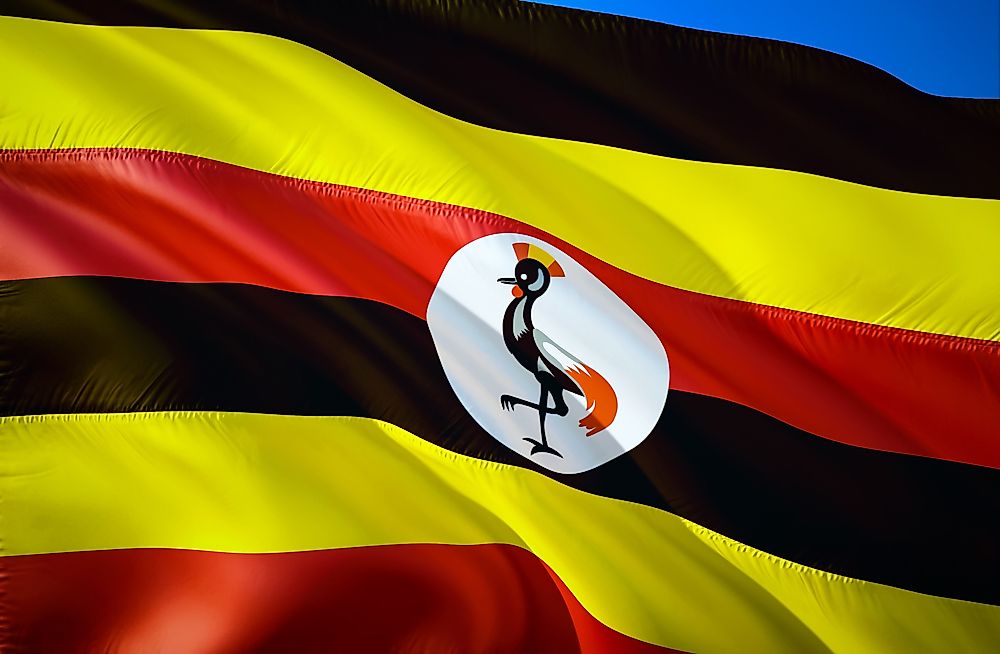 Uganda, officially known as the Republic of Uganda, is a country in East Africa. It is a landlocked country bordered by five countries, including Kenya to the east, South Sudan to the north, Tanzania to the south, Rwanda to the southwest, and the Democratic Republic of Congo to the west. It covers a total area of 93,065 square miles with a population of approximately 34.6 million making it the second most populous landlocked country in the world after Ethiopia. It was ruled by the British from 1894 but gained independence in October of 1962. English is the official language, but the native languages including Luganda are widely used. The country is headed by the president who is the head of the government and the commander-in-chief of the military.
Edward Mutesa
Edward Mutesa the Second was the thirty-fifth King of the Kabaka line in Uganda during the monarchy period in the country. He was born in November of 1924 in Kampala and was the fifth son of the king who was proclaimed Kabaka in November 1939 after the death of his father at the age of fifteen. In 1963, the monarchy ruling was abolished, and Uganda was declared a democratic state. Edward Mutesa the second becoming the first president. In February of 1966, Obote who was the then prime minister deposed Mutesa and declared himself president. He allegedly died of alcohol poisoning dead in 1969, and his body was returned to Uganda in 1971.
Milton Obote
Milton Obote, also known as Apollo Milton Obote, was the second President of the Republic of Uganda. He succeeded Edward Mutesa. He was born in December of 1925 in Apac District and was the son of the chief of Lango ethnic group. He led the fight against the British colonial rule and attainment of independence in 1962 and was declared the ceremonial prime minister. In March of 1966, an investigation was staged by the parliament to investigate him, but he suspended the then constitution and declared himself the president.
Idi Amin
Idi Amin, also known as Idi Amin Dada, ruled the Republic of Uganda from 1971 until 1979 as the third President of the country. He succeeded Milton Obote in power. There is no clear record of the place and time he was born, but most biography and history sources indicate that he was born in Kampala in the year 1925.After the attainment of independence, he became a major general in the Ugandan army and rose ranks to become its commander. He then led a coup in 1971 and overthrew Milton Obote, the then-president.
Yoweri Museveni
Yoweri Kaguta Museveni was the longest-serving President in the history of the Republic of Uganda. He was born in September of 1944 in Ntungano. He seized control of Uganda after Milton Obote was overthrown in 1986. He studied economics and political science where his political career grew as he involved himself in student politics. He joined the intelligence service of President Milton Obote in 1970. He has successfully won the general elections and maintained his status as the president of Uganda
The Presidents Of Uganda
| Presidents of Uganda Since Independence from Great Britain | Term(s) in Office |
| --- | --- |
| Edward Mutesa | 1963-1966 |
| Milton Obote | 1966-1971; 1980-1985 |
| Idi Amin | 1971-1979 |
| Yusuf Lule | 1979 |
| Godfrey Binaisa | 1979-1980 |
| Paulo Muwanga | 1980 |
| Bazilio Olara-Okello | 1985 |
| Tito Okello | 1985-1986 |
| Yoweri Museveni (Incumbent) | 1986-Present |