The People and Culture Of Liechtenstein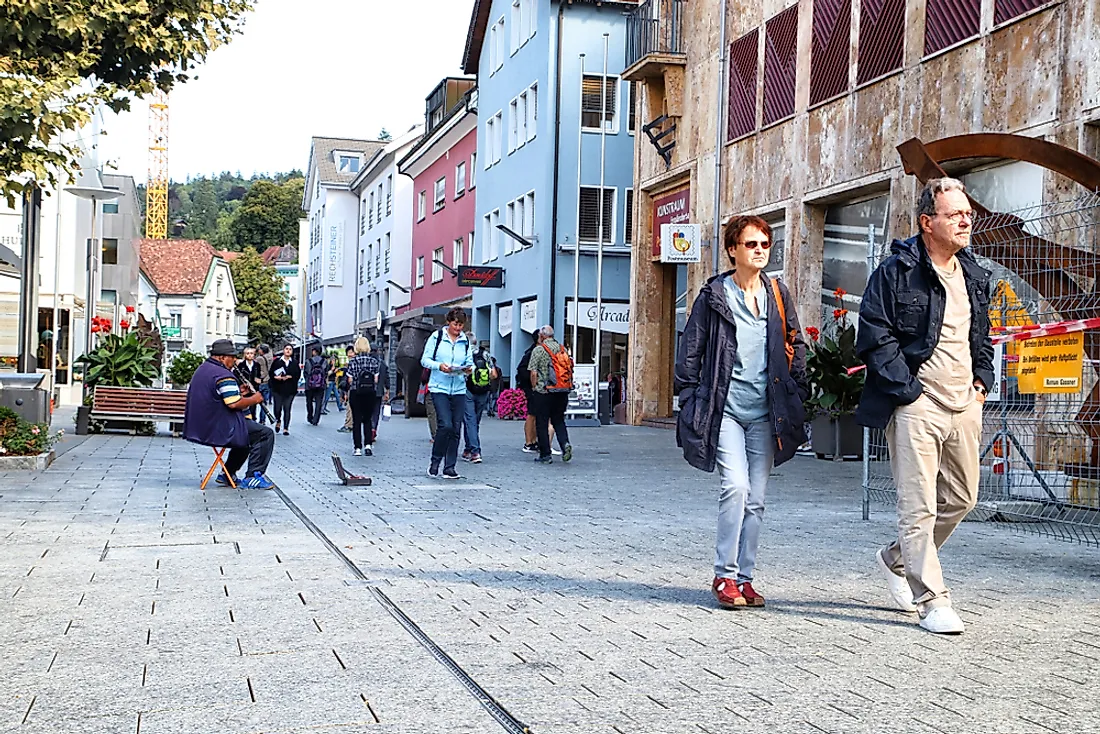 Liechtenstein, formally the Principality of Liechtenstein, is a doubly landlocked German-speaking microstate in Central Europe. it is a constitutional monarchy with the ranks of the realm being headed by the Prince of Liechtenstein. Liechtenstein is bordered by Switzerland toward the west and south and Austria toward the east and north. It has a territory of a little more than 160 square kilometers (62 square miles) and a population of around 37,000. Liechtenstein is divided into 11 municipalities, with its capital being Vaduz and its biggest municipality being Schaan.
Language 
Standard German is the official language of Liechtenstein, with many dialects of the same language being used in the small country. It is utilized for official purposes and must also be taught in the schools. Despite German being the official language, a great many people additionally speak a local Alemannic tongue that is similar to the German spoken in Switzerland. The general population in the mountain locale of Triesenberg speak a unique vernacular dialect referred to as Walser. The principle secondary languages instructed in schools are English and French.
Liechtensteiner Ways of Life
Liechtenstein is an advanced industrialized nation whose occupants have some of the highest standards of living on the planet. Most Liechtensteiners live in single-family homes. There is adequate housing for the majority of Liechtenstein's occupants, and residences range from wooden houses scattered crosswise over beautiful mountain towns to cutting edge multi-story loft structures in the capital city of Vaduz.
Private cars are Liechtenstein's most imperative method of transportation, and the principality has a very intricate arrangement of streets and roadways. Its primary expressway goes through the nation, connecting it with Austria and Switzerland. Low cost open transportation is provided by postal transports. These convey travelers to destinations inside Liechtenstein, furthermore to Austria and Switzerland. Liechtenstein has one railroad, worked by the Austrian Federal Railways. There is no airplane terminal inside Liechtenstein. The closest one is Kloten Airport in Zurich, Switzerland.
Cultural Heritage
Liechtenstein's cultural fortune is embodied by the accumulation of visual art pieces by its sovereigns through the years, and these royal collections date back to the middle of the 1600s. Housed in the capital city of Vaduz, some of the most notable of these make up the second largest private art collection on the planet. Britain's illustrious family are the only ones who have surpassed Liechtenstein's art collection. Its numerous art culminations cover an extensive variety of periods and schools of art. It incorporates figures, woven artworks, silver, and porcelain, and additionally depictions by Breughel the Elder, Botticelli, Rembrandt, Rubens, and a wide variety of other masters of Renaissance workmanship.
Liechtenstein has a solid musical tradition. Brass bands and vocal gatherings are more basic in rustic territories, while the cities of Vaduz and Balzers have respected operetta companies.