World Facts
The Most Patriotic Countries In The World
This is according to Gallup International Poll, which polled a global audience about their willingness to fight for their country.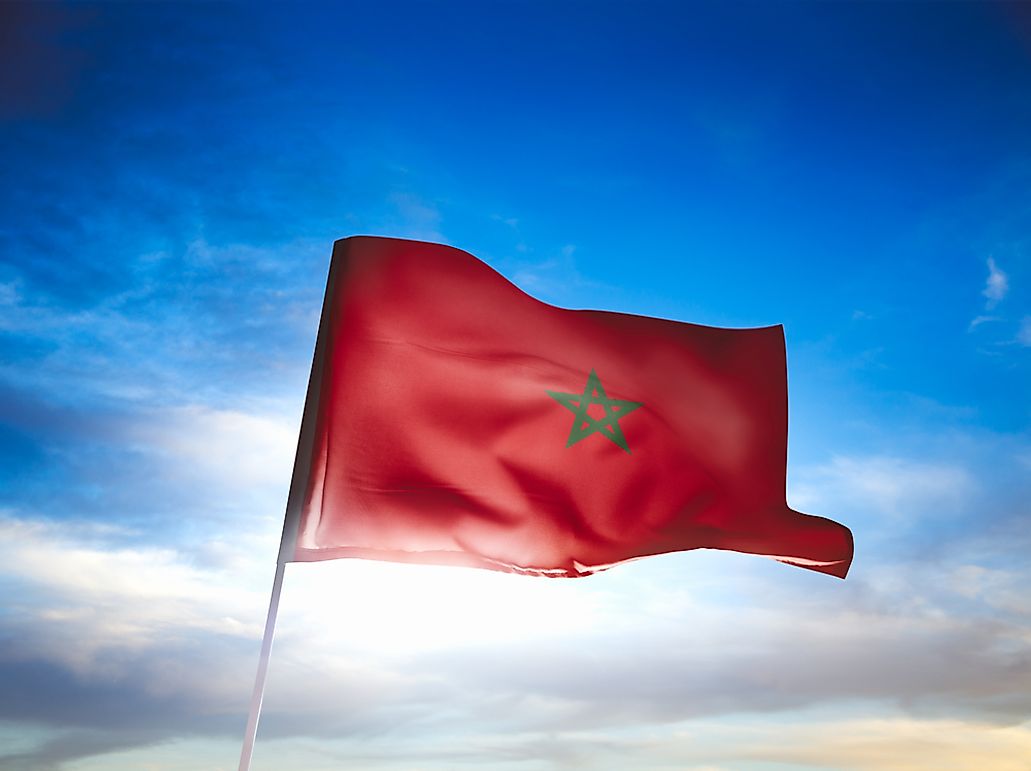 Patriotism is the willingness of citizens to fight for their country. According to WIN/Gallup International, 61% of the people polled in 64 countries would fight for their country while 27% of the population would not. The level of patriotism differs by region with countries from the Middle East and North Africa (M.E.N.A) having the highest score at 83% while countries in Western Europe scored very low at 25%. It has been observed that countries that had experienced conflict recently before the poll produced higher results of patriotism as compared to those countries that hadn't.
Patriotism Analysis By Country
Putting in mind the issue of conflict and general love for one's nation, an analysis was done to establish the level of patriotism in the world. Morocco and Fiji emerged as the countries with the highest rate of patriotism in the world with a patriotism rate of 94%. This information debunks the common belief among Moroccans that they do not love their country.
Pakistan and Vietnam came in second with a tied score of 89%, Bangladesh scored 86%, Azerbaijan scored 85%, Papua New Guinea scored 84%, Afghanistan and Georgia tied on a 76% score. The following countries had a patriotism score of 72%, India, Finland, Turkey, Philippines, Thailand, and Armenia.
Luuk Koelman analyzed why Morocco scored as high as it did with respect to the population of Jews in the country and the involvement of Moroccan soldiers with Allies during the 2nd World War. Luuk states that Morocco was involved in the 2nd World War due to the presence of Jews in the country. The Sultan of the day Mohammed V chose not to reveal the location of 200,000 Jews, a decision that spared the Jews death in European camps.
A big percentage of women are willing to fight for their countries (52% of the sample) as compared to 67% of men. Young people between ages 18-34 showed more willingness to fight at 66%. When regions are compared depending on religion, regions with more Muslim populations were more patriotic at 78%.
Methodology, sample size and Mode of field work
The WIN/Gallup International Survey is conducted every year, with 64 countries participating this year. A total number of 62,398 people were interviewed across the world. A sample of 1000 men and women were interviewed in ever country either face to face, online or via telephone. The fieldwork was carried out between September and December of 2014.Th final global figure was arrived at depending on the number of adult populations covered in the participating countries.
Countries Who Did Not Fare So Well
It is crucial to mention regions and countries that did not do so well in the patriotism score. Most people from developed countries are not as willing to fight for their countries as compared to those form developing countries. Although not at the bottom of the list America scored 44%, Switzerland scored 39 %, Denmark scored 30% while Britain scored 27%. The least patriotic countries were Germany, Netherlands, and Japan at 18%, 15% and 11% respectively.
What are the World's Most Patriotic Countries?
Morocco, Fiji, Pakistan, and Fiji are said to be the most patriotic in the world.
The Most Patriotic Countries in the World
| Rank | Country | Willingness to Fight For Country (Percentage) |
| --- | --- | --- |
| 1 | Morocco | 94 |
| 2 | Fiji | 94 |
| 3 | Pakistan | 89 |
| 4 | Vietnam | 89 |
| 5 | Bangladesh | 86 |
| 6 | Azerbaijan | 85 |
| 7 | Papua New Guinea | 84 |
| 8 | Afghanistan | 76 |
| 9 | Georgia | 76 |
| 10 | India | 75 |
| 11 | Finland | 74 |
| 12 | Turkey | 73 |
| 13 | Philippines | 73 |
| 14 | Thailand | 72 |
| 15 | Armenia | 72 |
This page was last updated on May 23, 2018.
Citations
Your MLA Citation
Your APA Citation
Your Chicago Citation
Your Harvard Citation
Remember to italicize the title of this article in your Harvard citation.