Society
The Most High Tech Cars Available Today
Technology advancement has lead to major improvements in the automotive industry.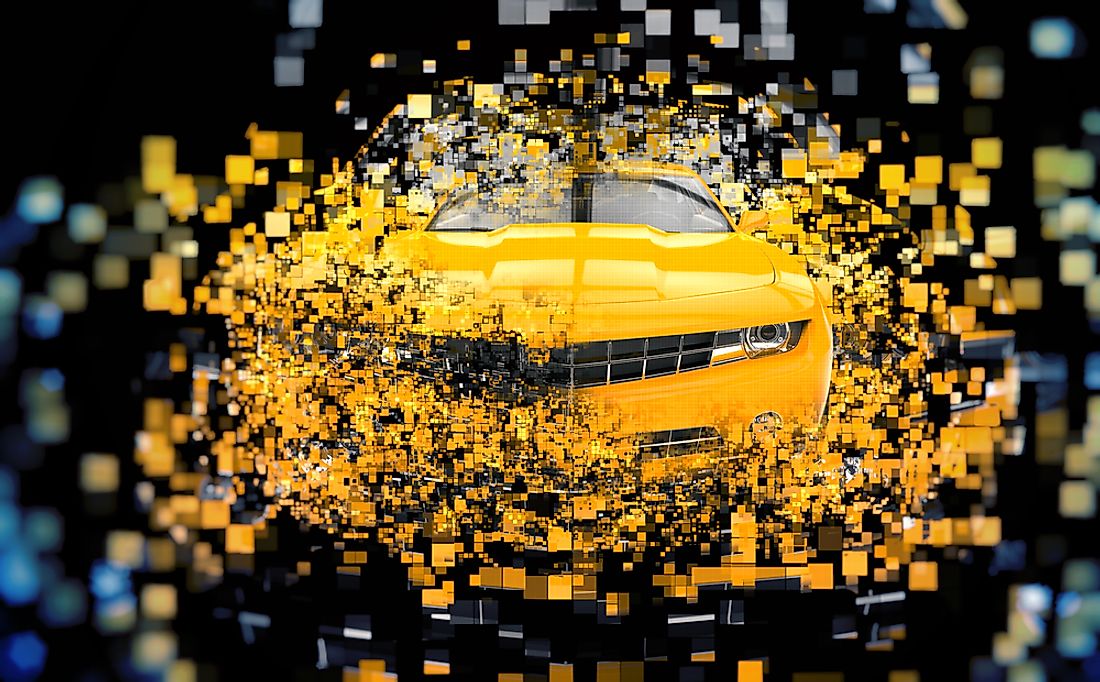 The automotive industry is advancing and revolutionizing at a very quick pace. Even only a few short years ago, the only available cars were manual engine vehicles but over the years vehicles with automatic transmissions have been developed. We are currently experiencing a paradigm shift from producing cars that are fuel dependent to electrically powered cars in the industry. This move is sought to reduce the fuel emissions that pose a major threat to our environment. Automotive technology is also automating drives and providing high-tech features such as gesture control and self-parking abilities.The analysis below gives a snapshot of some of the cars that are either in use or are being developed today.
Five Top High Tech Cars
5. Bentley Continental GT
This new Bentley model is predicted to be available for sale in late 2017 or in early 2018. The look of this new model is thought to resemble that of the model released in2015 which has EXP 10 speed 6. The chassis will be made of aluminum as compared to the previous model's steel. This exists to make the car lighter, quicker and also to enhance efficiency on the road. Bentley Continental GT will run on a 600bhp W12 engine. This new model will run on 8-speed with an engine capacity of 4.0 liters. Continental GT will be an AWD drivetrain and a turbocharged induction.
4. Toyota C-HR
The first design was a twin door sporty vehicle but the latest model is a four-door design. It comes in two options, either manual or automatic. The manual model will run on a 6-speed while the latter runs on CV automatic transmission. This Toyota C hybrid will run on a 1.8-liter engine and will have a combined output of 120bhp. It also has an option that will run on an inline-four turbocharged of a 1.2-liter engine capacity. The automatic option will be available in both front-wheel and all-wheel drive options. This new model will start selling mid-2017 for a price placed approximately $20,000 US.
3. Aston Martin DBX
Aston Martin DBX is an eco-friendly car model built in Wales. This will be an electric supercar that is built like the traditional SUV design. It's build to be a 4 x 4 drive option. The DBX will run on an electric-petrol hybrid. These 4 x 4 drivetrain will have an electric motor for each wheel.
2. BMW 5 Series
BMW will enter its seventh generation in the year 2017. This new 5 series model will weigh less and have more power. Gesture control is included in the high-tech features. The car can also park itself without a driver. The engine will have options of electric-petrol hybrid and will produce fewer emissions, making it environmentally friendly.
1. Apple Car
It is rumored that this car is supposed to arrive in 2017 or 2018. It is a self-driven car. However, the Apple Car is still in the experimental stages. The technology giants from Silicon Valley are poaching automobile executives from across the world to make this project a reality. This is believed to be a revolutionary car that will take the automotive industry by storm.
Conclusion
From eco-friendliness to the availability of the self-driven option, the automotive industry is quickly revolutionizing, with the question of affordability still standing prominent.
The Most High Tech Cars Available today
| Rank | Car | Estimated Cost (Minimum, USD) |
| --- | --- | --- |
| 1 | Aston Martin DBX | Unknown |
| 2 | Apple Car | Unknown |
| 3 | Bentley Continental GT | $214,425 |
| 4 | Nissan GT-R | $128,617 |
| 5 | BMW 5 Series | $52,195 |
| 6 | Land Rover Discovery | $49,900 |
| 7 | Trans Am Worldwide | $49,100 |
| 8 | Alfa Romeo Stelvio | $43,501 |
| 9 | Buick LaCrosse | $35,445 |
| 10 | Toyota C-HR | $23,460 |
This page was last updated on April 25, 2017.
Citations
Your MLA Citation
Your APA Citation
Your Chicago Citation
Your Harvard Citation
Remember to italicize the title of this article in your Harvard citation.