World Facts
The Most Expensive Schools in the World
The most expensive schools in the world are concentrated in Switzerland.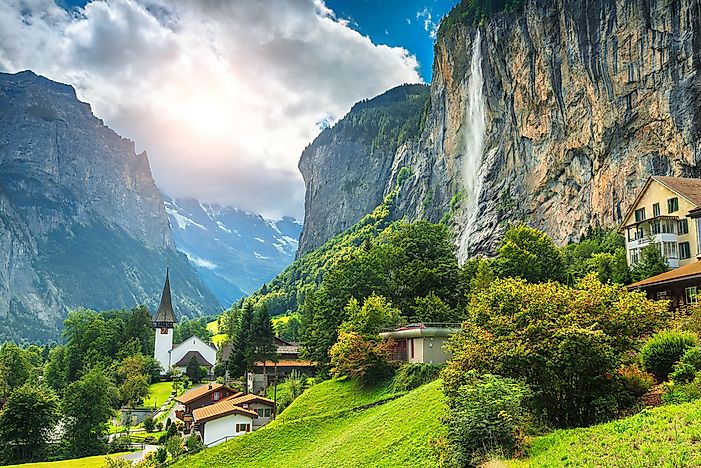 Education can be expensive, both at the primary level and beyond. Every year, thousands of high school graduates do not make it to college because of college expenses. Student loans in the US amount to approximately $1.5 trillion and yet thousands remain unemployed because they lack the necessary skills for the evolving job market. On the other hand, the wealthy class spends thousands of dollars educating their children. Unlike the conventional boarding schools characterized by tasteless food, cold shower, and regimental matrons, children from wealthy families study in schools with quality education, heated swimming pools, Jacuzzis, and 5-star gyms.
The Most Expensive Universities in the World
The most expensive schools in the world are concentrated in Switzerland. Most of these schools provide international level education and attract students from across the globe. Institut auf dem Rosenberg in St Gallen, Switzerland is the most expensive school in the world with tuition and boarding fee amounting to over $150,000. Although it is among the oldest schools in Switzerland, the institution limits the number of students to not more than 260 students from across the globe. Most of the students who attend Institut auf dem Rosenberg are from entrepreneurial families and are preparing to take over family businesses. Extracurricular activities include horseback riding, golf, mountain skiing, chess, and fencing. About 99% of the students in the institution are admitted to world leading universities.
Collège Alpin International Beau Soleil in Ollon, Switzerland charges over $140,000 annually in tuition and boarding fee. Apart from the academic curriculum, the college also offers co-curricular activities such as mountain skiing, skydiving, sea diving, and cycling. The prestigious school has a capacity of about 250 students.
Institut Le Rosey in Rolle, Switzerland charges about $130,000 annually for tuition and boarding. The school is dubbed the "school of kings" because it admits a large number of children from royal families. Apart from rubbing shoulder with the Borgheses and Rothschilds, the school also has a lakeside château, a jacuzzi, steam and sauna rooms, a sailing center and tennis courts. During the winter months of January, February, and March, the school moves to a different campus.
Collège du Léman (CDL) is an international boarding and day school in Versoix, Switzerland. It is among the most exclusive schools in the world with tuition and boarding fee totaling over $94,300. School admits approximately 2,000 students from across 100 countries. It provides international level education accredited by the European Council of International School and the New England Association of Colleges. Students graduating from the institution speak fluent English and French languages.
Globalization Of Education
Swiss schools are expensive, but they still manage to recruit students from all around the world. These expensive private schools teach under various education systems ranging from the British and American curriculums to the International Baccalaureate. The trend is gaining popularity across the world as prestigious schools strive to provide international level education to attract students and prepare them for cross-boundary opportunities. Prestigious schools are equipping students with the knowledge of foreign languages and culture to allow them fit into the multinational scene of the globalizing world.
The Most Expensive Universities in the World
| Rank | School | Location | Tuition |
| --- | --- | --- | --- |
| 1 | Institut auf dem Rosenberg | St. Gallen, Switzerland | $150,000 |
| 2 | Beau Soleil | Ollon, Switzerland | $140,000 |
| 3 | Institut Le Rosey | Rolle, Switzerland | $130,000 |
| 4 | College du Leman | Versoix, Switzerland | $94,300 |
| 5 | American School in Switzerland | Collina d'Oro, Switzerland | $88,000 |
| 6 | College Champittet | Nyon, Switzerland | $85,500 |
| 7 | Lyceum Alpinum Zuoz | Zuoz, Switzerland | $81,000 |
| 8 | Think Global School | International | $79,000 |
| 9 | Leman Manhattan Preparatory School | New York, United States | $79,000 |
| 10 | Leysin American School | Leysin, Switzerland | $76,000 |
This page was last updated on January 9, 2019.
Citations
Your MLA Citation
Your APA Citation
Your Chicago Citation
Your Harvard Citation
Remember to italicize the title of this article in your Harvard citation.