The Largest Employers in the United States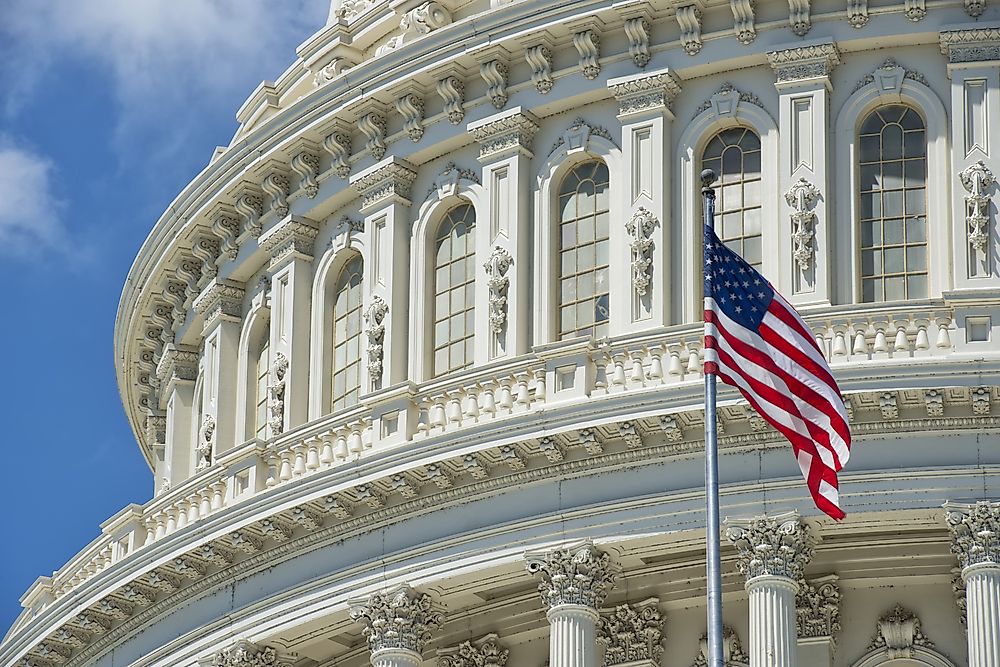 There are numerous privately owned companies in the US that provide employment to millions of people living in the country.
The Largest Private Employers In The United States
US Federal Government
With approximately 2,711,000 civilian employees, the US Federal Government is the largest employer in the world. The country's federal government consists of numerous agencies and departments each having distinct roles and purposes. Some of the federal government departments and agencies include the Department of Agriculture, Treasury Justice, Airforce, Homeland Security, Navy, Army, Veteran Affairs, the US Postal Service, and other Defense activities. However, these are not the only sources of employment from the US Federal Government.
Kroger
The Kroger Company, or just known as Kroger, was founded in 1883 by Bernard Kroger in Cincinnati, Ohio. Kroger is a retailing company in the US and the largest supermarket chain in the country by revenue with $109.83 billion for the 2016 fiscal year. The company is the second largest general retailer after Walmart and also the 23rd largest company in the US. With 400,000 employees in 2015, Kroger is the fourth largest private employer in the US and also the world's third largest retailing company. Kroger is headquartered in downtown Cincinnati, and as for December of 2015, the company had 2,778 multi-departmental stores and supermarkets that either operates directly or through its subsidiaries.
Target
Target also known as Target Corporations is the eighth-largest private employer in the US with 347,000 employees. Target is the second largest departmental store retailer company in the US after Walmart. The company whose headquarters are based in Minneapolis, Minnesota was founded by George Dayton. At present, Target has about 1,806 stores featuring discount stores and SuperTarget the hypermarket all found throughout the US.
Yum! Brands
Formerly known as Triton Global Restaurants, Inc the Yum Brands or simply Yum is an American company founded in 1997. Yum features some worldwide fast-food chain restaurants such as Wingstreet, KFC, Pizza Hut, and Taco Bell. Before 2011, Yum owned A&W Restaurants and Long John Silver's. Yum was the 11th largest private company in the US with 303,405 employees in 2015. The company has headquarters in Louisville, Kentucky and is also one of the largest fast food restaurants in the world with 42,692 restaurants.
The Nature Of The Companies That Employ The Most
Of the top 25 largest privately-owned employers in the US in 2015 most of them are restaurant and department store chains together with retailing companies such as Wal-Mart, Target, Kroger, Yum Brands, Amazon.com, The Home Depot, McDonald's and Lowe's among others. The list also includes major financial service companies such as JPMorgan Chase, Bank of America, Citigroup, and Wells Fargo including others.Other private employers in the US on the list are the technology and computer hardware companies, professionals Service Company and a telecommunications companies.
The Largest Private Employers in the United States
| Rank | Employer Name | Number of Employees (2015) |
| --- | --- | --- |
| 1 | U.S Federal Government | 2,711,000 |
| 2 | Wal-Mart Stores | 1,500,000 |
| 3 | McDonald's | 420,000 |
| 4 | Kroger | 400,000 |
| 5 | International Business Machines | 377,757 |
| 6 | The Home Depot | 371,000 |
| 7 | United Parcel Service | 362,000 |
| 8 | Target | 347,000 |
| 9 | Amazon.com | 341,000 |
| 10 | Berkshire Hathaway | 316,000 |
| 11 | Yum! Brands | 303,405 |
| 12 | Hewlett-Packard | 302,000 |
| 13 | FedEx | 298,099 |
| 14 | PepsiCo | 271,000 |
| 15 | Lowe's | 270,000 |
| 16 | Albertsons | 265,000 |
| 17 | Wells Fargo | 264,500 |
| 18 | AT&T | 243,620 |
| 19 | JPMorgan Chase | 241,359 |
| 20 | Citigroup | 241,000 |
| 21 | Deloitte | 225,400 |
| 22 | Bank of America | 223,715 |
| 23 | General Motors | 216,000 |
| 24 | Aramark | 216,000 |
| 25 | Walgreens | 213,000 |