Society
The Ethnic Composition Of The Population Of Florida
Florida is home to diverse ethnic groups.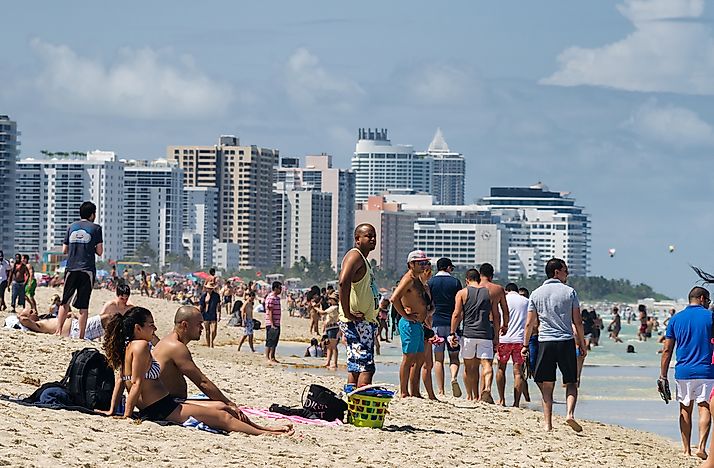 Florida is an American state situated in the southern region of the country. The state has the third largest population in the country. Human settlement in the Florida region dates back to approximately 14,000 years when Native American tribes made their home in the area. The first Europeans to arrive within Florida's borders were the Spanish from whom the state derived its name. The Florida area was the first region in the US mainland where Europeans established a colony. Some European communities such as the French and the British also established colonies in the area. Below is a breakdown of the current ethnic demographics of Florida.
Caucasian - 54.1%
White Americans make up the most substantial portion of Florida's population at 54.1%. A large number of the Caucasians in Florida claim British ancestry. Caucasian settlement in Florida dates back to the early period of the state's history when Juan de León arrived in the area and created the first historical record of the state and therefore ignited European interest in the area. The Caucasians have influenced significant portions of Florida's culture primarily the language as the majority of the residents speak European languages such as English and Spanish.
Hispanic - 25%
One of the most significant ethnic groups in Florida is the Hispanic community members comprise about 25% of the population. Due to a large number of Hispanic residents within the state's borders, Florida ranks second in the states along America's East Coast with highest number of Hispanics. Hispanic people in Florida have backgrounds from different countries with some being refugees from Cuba and who mainly live in the cities of Miami and Tampa. Other areas with significant Hispanic populations in Florida include Orlando and the Lake Okeechobee area. Hialeah Gardens has the highest proportion of Hispanics of any city in Florida as they make up approximately 97% of the city's population.
African American - 16%
16% of Florida's population is African American. Like in most American states, the initial group of African Americans in the region were brought over as enslaved people to work on plantations. At the time when Florida gained admission into the US, almost half of the residents living within its limits were African Americans who were enslaved to work on large plantations primarily dealing in coffee and sugar. After the end of slavery in the US, African Americans were discriminated in Florida as they were not allowed to vote which denied them a voice in important issues. The city of Lauderdale Lakes had the highest proportion of African Americans in Florida as they made up approximately 81.82% of the city's population.
The Ethnic Composition Of The Population Of Florida
| Rank | Ethnicity | Population (Percentage) |
| --- | --- | --- |
| 1 | White | 54.1 |
| 2 | Hispanic | 25.6 |
| 3 | African American | 16.9 |
| 4 | Asian American | 2.9 |
| 5 | Native American | 0.5 |