The Culture Of Saint Lucia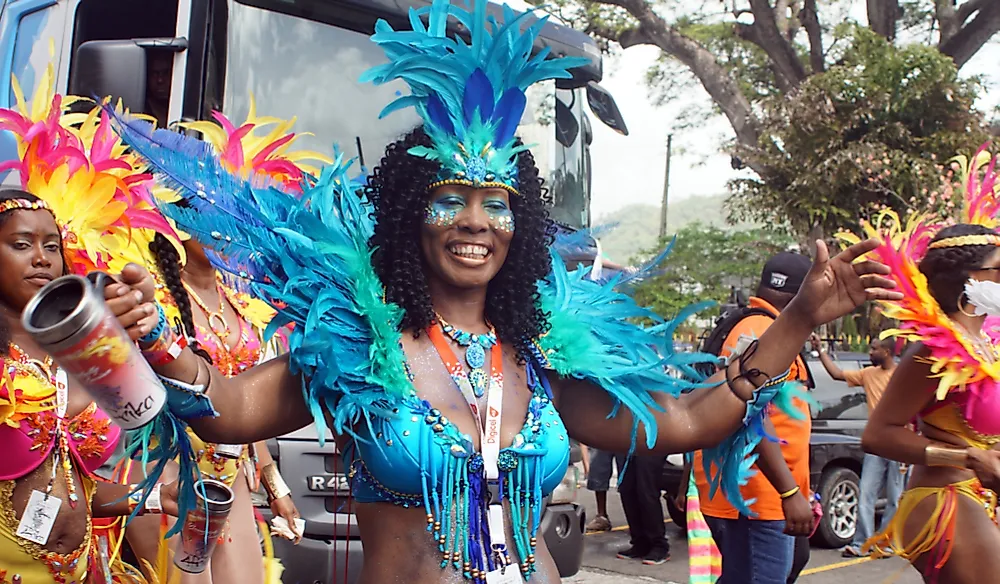 The island country of Saint Lucia is located in the eastern Caribbean Sea where it hosts a small population of 165,510 individuals. The country has a vibrant and lively culture that reflects the influence of African, European, and East Indian cultures. Learn more about life in Saint Lucia, including Saint Lucian cuisine, arts, sports, and societal norms.
Ethnicity, Languages, and Religion in Saint Lucia
People of African descent constitute the majority of Saint Lucia's population (85.3%). Individuals of mixed descent and East Indian descent account for 10.9% and 2.2% of the country's population, respectively. English is the official language of Saint Lucia. French patois is also widely spoken. The vast majority of Saint Lucia's population practices Christianity. Roman Catholics and Protestant Christians account for 61.5% and 25.5% of Saint Lucia's population, respectively.
Cuisine of Saint Lucia
The cuisine of Saint Lucia reflects influences of European, East Indian, and West African cuisines. Green banana and saltfish is the country's national dish. Fish is an integral part of the country's cuisine. Coconut milk, onions, potatoes, celery, thyme, and hot scotch bonnet peppers are extensively used to prepare the traditional dishes. Rice and peas, fish broths, vegetable and meat soups, Macaroni pie, stew chicken, etc., are some commonly consumed dishes. Curry is very popular in Saint Lucia. Roti, a flatbread of Indian origin, is served as a popular fast food snack. Roti is wrapped around curried meat, vegetables, or chickpeas to create the snack.
Literature and the Arts in Saint Lucia
The island country provides an incredible backdrop of inspiration to writers, poets, thinkers, and artists. The Nobel-prize winning playwright and poet Derek Walcott hails from this country. Wood carvings of Saint Lucia can be seen decorating the hotels and other buildings of the island. They are also sold in craft markets catering to the needs of the tourists. Joseph Eudovic is one of the country's best wood sculptors. He has a studio and craft shop in Castries. Sir Durstan St Omer is one of the island's most renowned artists. He designed the flag of the country and his public murals are found across the island.
Performance Arts in Saint Lucia
Several vibrant folk and oral traditions define the music and dance scene of Saint Lucia with elements derived from African and Western European cultures. Cuatro and banjo are the most important folk instruments used in the country. Waltz, polka, and quadrille are some popular dances. Kwadril is an important Afro-Lucian Creole folk dance. The country also has a nascent popular music industry.
Sport in Saint Lucia
Football and cricket are the two most popular sports played in Saint Lucia. Darren Sammy was the first Saint Lucian cricket player to play for the West Indies Cricket Team. Tennis is also gaining steady popularity in the country. Domestic-level tennis competitions are held regularly. A Tennis Centre was built by the Saint Lucian government in 2011 to encourage the growth of the sports. Volleyball, netball, basketball, and rugby are also played by the Saint Lucians. Swimming is an important outdoor activity in the island country. Professional swimmers from the country have won many OECS Championships in swimming.
Life in the Saint Lucian Society
Although the traditional Saint Lucian society exhibited a patriarchal bias, today both men and women play equal roles in the society. With the educational advancement of Saint Lucian women, more and more of them have entered the urban workforce. In rural areas, women and men both participate in agricultural labor. Some traditional occupations, however, continue to be gender-specific. For example, men still engage in fishing while women work as paid domestic labor.

Marriages in Saint Lucia usually take place between consenting adults. Late marriages are common in the country. Legal marriages are often preceded by co-inhabitation, a visiting relationship that leads to childbirth, or other types of arrangements. Such relationships are more common among the lower class while the middle class usually favor legal marriages which are associated with respectability in the Saint Lucian society.
Households in Saint Lucia range from nuclear families to extended ones with many generations living under one roof. Female-headed households are not uncommon, especially among the lower classes. The males living in such households usually have transient roles.
Grandparents play an important role in bringing up children. Parents often have to work outside of their homes for long hours or migrate to other places in search of work. Children are allowed considerable freedom to explore their environment while growing up. Due to the need to support the family financially, many children are unable to complete their secondary education. However, literacy levels are rising in the country with passing years.