Do the Atlantic Ocean and the Pacific Ocean Mix?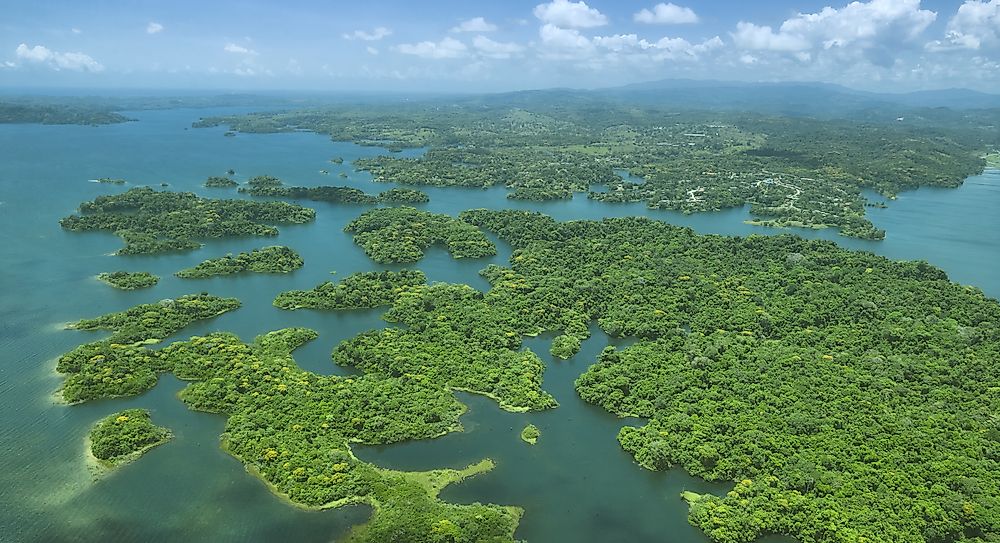 The Pacific Ocean is connected to the Atlantic Ocean by a 48-mile waterway in Panama known as the Panama Canal. Panama is the narrowest landmass between the two oceans. The canal consists of three locks and dams that enable passage of ships from Port of Cristobal on the Atlantic to Port of Balboa on the Pacific. The canal greatly reduced the time taken by ships to cross from Pacific to Atlantic. Its construction is considered one of the largest and the most complicated engineering projects ever undertaken. However, Panama Canal is not the only waterway connecting the Atlantic to the Pacific. There is also a tiny creek in Wyoming that also connects the two oceans.
The Tiny Wyoming Creek
The tiny creek connects the Pacific and the Atlantic Ocean, dividing the continent of North America into two parts. Thus, to cross from north to south one has to cross the creek. The creek is located deep in Teton Wilderness on the north of Yellowstone National Park where it splits into two natural directions. The point at which the creek splits into two is referred to as Parting of the Waters. On one direction, the creek heads towards the Gulf of Mexico while in the other direction it heads towards the Pacific Ocean. Unlike the Panama Canal, the tiny creek connecting the Atlantic to the Pacific cannot be navigated unless by fish.
The Parting of The Waters
The parting of water is located in the wilderness area of Teton in Wyoming. Here, the Two Ocean Pass split into two similar flows with the Pacific Creek flowing westward to the Pacific and the Atlantic Creek flows eastward to the Atlantic. The Atlantic Creek water flows for approximately 3,490 miles to the Atlantic Ocean through Yellowstone River which empties the waters into the Gulf of Mexico via Mississippi and Missouri Rivers. To the west, the Pacific Creek water flows for approximately 1,355 miles through Snake River which empties the waters into the Pacific Ocean via the Colombia River. The water on the creek makes it possible for the fish to swim between the two oceans. Thus, it has been reported that the creek provided a route for the Yellowstone cutthroat to move from Pacific drainage to Atlantic drainage.
The Creek Drainage Area
The Parting of the Waters is situated on the Two Ocean Pass' low point. The North Two Ocean Creek originates from the drainage basins on the nearby plateau. Although the creek split into two and flow to the Atlantic and the Pacific Ocean, its entire drainage is within the Continental Divide. In 1965, the site was designated a natural landmark and was officially known as Two Ocean Pass National Natural Landmark though the Parting of Waters which is the popular name for the site is situated approximately 0.5 miles from Two Ocean Pass.