Economics
The Biggest Insurance Groups In Italy
Assicurazioni Generali is the biggest insurance group in Italy and the third largest worldwide.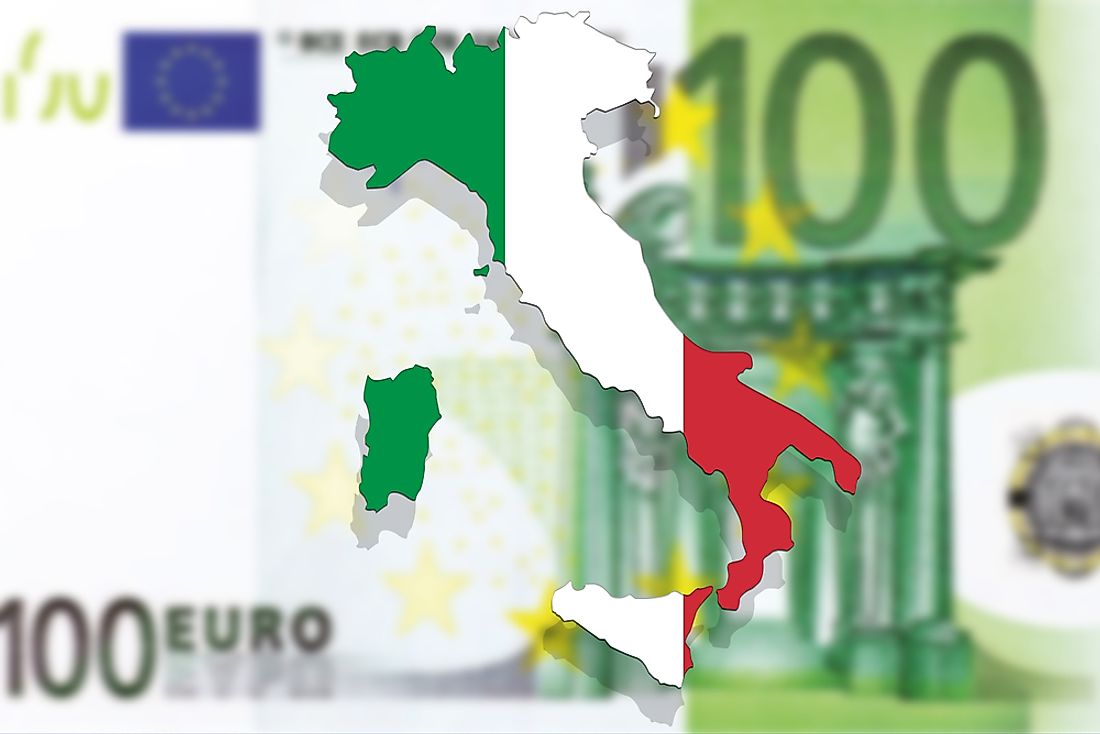 Italian insurance firms provide a varied pool of services to the society, all aimed at risk protection. Italy is 4th in Europe in terms of the premium collection and 7th in the world. The industry had a profit of 5.7 billion Euros for both life and non-life insurance in 2015. Residents of Italy have many insurance companies to choose from, most of which have grown to become multinationals.
Assicurazioni Generali
The Assicurazioni Generali Group began as a company operating from Trieste on December 26, 1831. At the time it was founded, Trieste was the most significant seaport in all of the Austro-Hungarian Empire. The company followed an upward trajectory to become a top insurance operator not only in Italy but also in Central Europe. The Group mainly has a presence in Europe, East Asia, in addition to the Middle East. It prides in massive market shares in numerous nations including Italy, Israel, Germany, Serbia, Poland, China, the Netherlands, Japan, France, Hungary, Croatia, and Austria. The group's premiums are valued at 62,535 million Euros. The group was ranked 2nd largest by revenue in 2010 behind AXA. Generali's revenue in 2016 was 86.103 billion Euros with a profit of 2.239 billion Euros. The group accounted for 74,000 jobs in the same year.
Unipol (Unipolsai and other subsidiaries)
Unipol has the second largest share of the Italian insurance market. The group operates primarily via UnipolSai Assicurazioni S.p.A in the insurance sector. This subsidiary mainly focuses on the property, auto, and life niches where it boasts more than 10 million customers. The subsidiary Linear Assicurazioni operates in the direct insurance sector while UniSalute specializes in health care. The Unipol Group began as cooperative offering non-life insurance in 1962, and it is still based in Bologna from where it began. The group's premiums accumulated to 16,673 million Euros.
Poste Italiane (Poste Vita and Rome Poste Assicura)
The Poste Italiane Group has footprints in the postal and financial services sectors. Among its numerous subsidiaries are Poste Assicura and Poste Vita specializing in insurance services. Poste Vita operates from Rome, and it provides life as well as non-life insurance. Data collected in 2014 ranked the company as 4th largest by gross premiums in Italy. The company commanded the 2nd largest share of the life insurance market. The group's premiums are valued at 13,244 million Euros.
Intesa Sanpaolo (Intesa Sanpaolo Vita)
The Intesa Sanpaolo group came into being after the integration of Sanpaolo IMI and Banca Intesa. The group has its headquarters in Turin and has a growing presence in North Africa, Central and Eastern Europe, and the Middle East. Its subsidiary Intesa Sanpaolo Vita began operating in 2004 in the life insurance market. The company went by the name Eurizon Vita SpA until 2011, and it has its headquarters in Milan. The group's premiums are estimated to be worth 11,948 million Euros.
Future Development Of The Italian Insurance Sector
Numerous opportunities have been identified for the growth of the Italian insurance sector. The projected reduction of the government's position in offering social benefits, for example, will see more people seek financial protection as well as retirement financing. Italy has been dealing with several economic and demographic concerns such as pressure on its pension system and an aging population. The insurance sector will assume a significant role in the mitigation of Italy's challenges.
What is the Biggest Insurance Group in Italy?
Assicurazioni Generali is the biggest insurance group in Italy and the third largest worldwide.
The Biggest Insurance Groups In Italy
| Rank | Company | Headquarter | Premiums (€ mil.) |
| --- | --- | --- | --- |
| 1 | Assicurazioni Generali | Trieste | 62,535 |
| 2 | Unipol (UnipolSai and other subsidiaries) | Bologna | 16,673 |
| 3 | Poste italiane (Poste Vita and Poste Assicura) | Rome | 13,244 |
| 4 | Intesa Sanpaolo (Intesa Sanpaolo Vita) | Turin | 11,948 |
| 5 | Allianz (Allianz S.p.A. only) | Trieste | 7,296 |
| 6 | Banca Mediolanum | Milan | 4,596 |
| 7 | Cattolica Assicurazioni | Verona | 4,221 |
| 8 | BNP Paribas's Italian subsidiary | Paris | 4,174 |
| 9 | Reale Mutua Assicurazioni | Turin | 3,539 |
| 10 | CNP Assurances–UniCredit (CNP UniCredit Vita) | Milan | 2,562 |
This page was last updated on July 29, 2019.
Citations
Your MLA Citation
Your APA Citation
Your Chicago Citation
Your Harvard Citation
Remember to italicize the title of this article in your Harvard citation.