What are the Biggest Industries in Italy?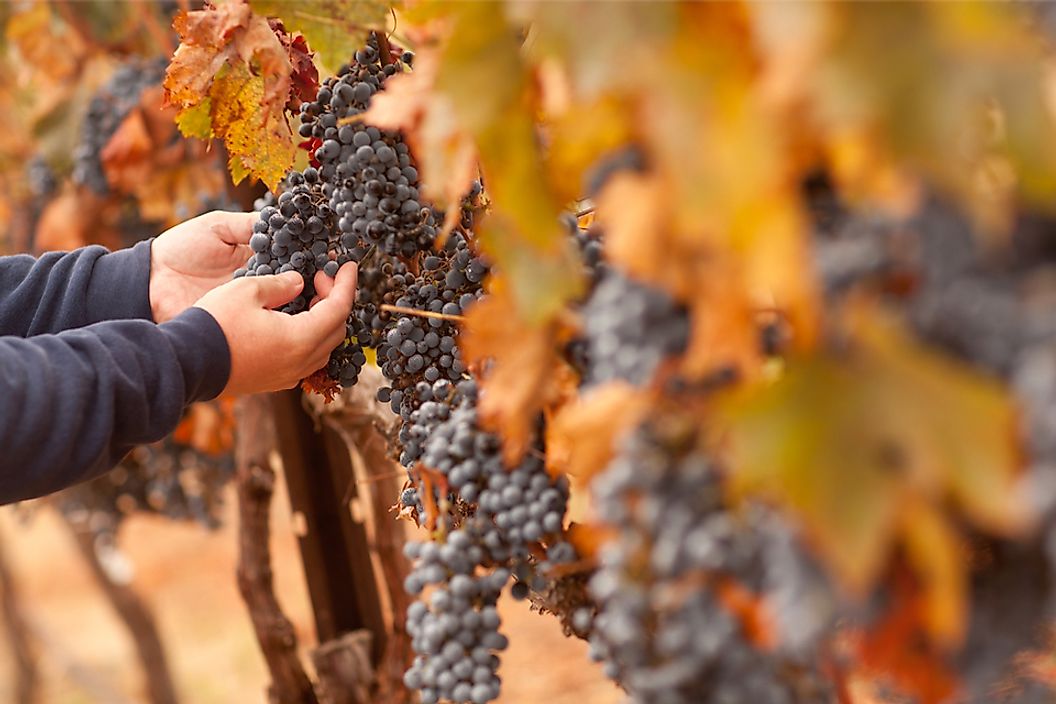 Italy's early economy, which was based on agriculture, was devastated by the ravages of the world wars. The nation embarked on an industrialization pursuit which propelled its development. The Italian industrialization was favored by factors such as the emergence of the European Common Market in 1957 and a vast labor force. The Italian economy reflected an estimated average GDP growth of 5.8% annually from 1951 to 1963 and 5% from 1964 to 1973. The 1970s, however, saw a period of social unrest and economic and political chaos as unemployment and inflation grew. A series of reforms adopted in the 1980s facilitated the growth of an economy characterized by small and medium businesses, jewelry, leather products, textiles, machine equipment, clothing manufacturing, furniture, and shoes, among others. The Italian economy was significantly impacted by the Great Recession, but rebuilt itself. Today, Italy is ranked as the 8th largest nation by nominal GDP, and it has the 12th largest economy in GDP by purchasing power parity (PPP).
Tourism Industry
It is estimated that tourism accounts for 11.8% of Italy's GDP and 12.8% of the total jobs. The country boasts 51 UNESCO as world heritage sites, the most of any other country in the world. The cities of Pisa, Rome, Florence, Trento, Venice, Trieste, Milan, and Turin are among the most visited cities in the country. Visitors flock to Italy from countries such as Germany, China, Austria, US, Switzerland, France, and the UK. In 2014, Italy welcomed approximately 48.6 million visitors, making it the fifth in the world by number of international arrivals. In 2015, international visitors accounted for nearly 36 billion euros, which was equivalent to 7.2% of the value of Italy's exports. Various projections estimate that it will reflect growth in the next several years.
Manufacturing Industry
Rather than a large pool of global multinational corporations, Italy has more small and medium-sized businesses, most of which are grouped in clusters. These enterprises specialize in high-quality products and lower labor costs enable them to withstand competition from upcoming economies. The north is mainly industrialized with a network of private companies. The emergence of the Fiat Company in Turin in 1899 facilitated the development of an automobile industry in Italy. The industry was decentralized following the establishment of other automobile plants in Naples, Milan, and Brescia. The industry's stagnation in the 1970s began to improve in the 1990s. Italy boasts some of the largest numbers of automobiles per capita. The iron and steel industry in Italy has been privatized since the 1990s. Four extensive iron and steel plants from the old republic continue to operate in Trieste, Genoa, Taranto, and Piombino. The northwest region of Italy is home to the "Industrial Triangle," which links Milan, Turin, and Genoa, and is characterized by a modern group of industries focused on naval production, machinery, aerospace, as well as automobiles. The central and northeast regions feature small businesses of high craftsmanship and low technology. Sassuolo, for example, is renowned for the production of ceramic tiles, while Nogara is known for producing wooden furniture products. Other businesses specialize in textiles, jewelry, footwear, appliances and spare parts, clothing, and machine tools. Italy also has many chemicals and food and beverage manufacture spread across the country.
Agricultural Industry
A total of 1.6 million farms were identified in Italy in 2010, which total 12.7 million hectares of land. 63% of these farms lie in the south of Italy. Nearly all of the farms are family-operated, and have an average size of eight hectares. Agricultural production in the nation took off with the Land Reforms Act (1950), which redistributed land and facilitated efficient use of land. The act was subsequently reformed to rectify its weaknesses. Grain fields account for 31% of agricultural land, while olive tree orchards and vineyards take up 8.2% and 5.4% of the surface area, respectively. Sugar beets account for 2.4% of land use and 2.4% for horticulture. Southern Italy largely produces citrus fruits and wheat, while the northern region produces dairy products, maize corn, fruits, meat, soybeans, rice, and sugar beets. Italy is the world's largest producer of wine, including the popular Piedmontese Barolo, Frascati, Barbaresco, and Tuscan Chianti. The country is a leading producer of fruits like oranges, kiwi fruits, peaches, olives, plums, lemons, apples, cherries, apricots, and grapes. Italy also has thriving fishing and livestock sectors.
Service Sector
The Italian service sector is an industry which continues to grow. 68% of Italians work in the service sector, which contributes to 74% of the nation's GDP. The banking sector flourished in medieval Italy, and it is still a major component of modern Italy's economy. UniCredit Bank is ranked among the top in Europe in terms of market capitalization. Italy is home to the world's second largest insurance company in revenues, namely the Assicurazioni Generali. The citizens of Italy are served by a network of banks and other credit enterprises. The thriving tourism industry has triggered the development of hotel and accommodation infrastructure, as well as tour companies. The country's 4,600 miles of coastline feature many ports which support maritime transport. The Italian railway lines not only connect its cities, but other European nations as well. Italy has also developed an expansive road transport system in addition to efficient air transport. Italy's telecommunication sector is impressive in the number of subscribers and internet penetration rates.
Trade
The country's position along the Mediterranean Sea has enabled it to cultivate a vibrant trading industry especially with North Africa, Eastern Europe, as well as the Middle East. Italy's participation in the EC from 1957 multiplied its trading options. Italy's economy, however, began recording a rising trade deficit with nearly all nations and it was not until the 1990s when positive trade balances were recorded. Italy is currently the 8th top exporter in the world. Its 2016, exports amounted to $436.3 billion. Among the exports of Italy are engineering products, precious metals, paper, stone, aircraft, footwear and clothing, vehicles, textiles, cement, electrical equipment, in addition to food and beverage. Germany, the United States, Spain, the UK, Switzerland, and France are Italy's primary export partners. Italy's imports in 2016 were valued at $372.2 billion. The bulk of the country's imports consisted of textiles, minerals, automobiles, base metals, engineering products, plastics, and chemicals. Italy mostly trades with territories of the EU and other countries such as Russia and China.